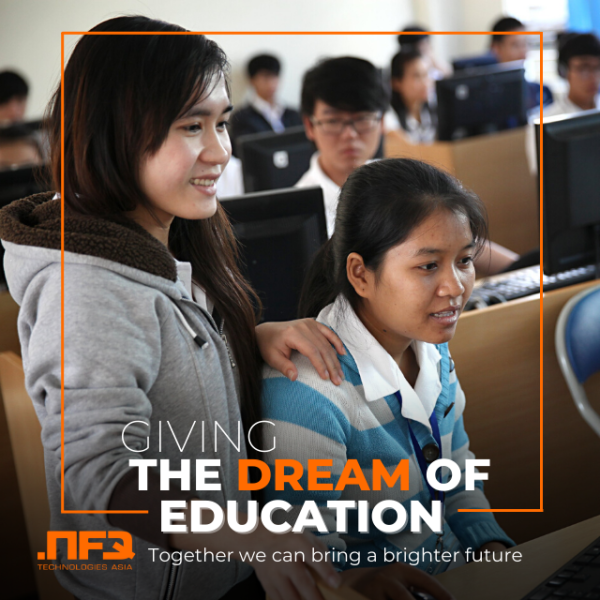 Changing Lives of Vietnam's underprivileged Youths
$1,500
raised out of
$100,000
Concept
Vietnam's Children deserve an Education. A secure Future. Join NFQ to turn their Dreams into Reality
Story
Gateway for Life
At NFQ, we believe in giving back to our environment.  In recent years, NFQ Asia has been successfully investing in multiple sustainability projects such as being carbon neutral for the past 4 years.  As a company with a soul and heart, we also constantly strive to support our communities. Our latest initiative, Gateway for Life is designed to support life for the underprivileged. Vietnam, home too many of our colleagues, unfortunately faces the full spectrum of poverty, inequality, and extremely low living standards.
Children are our Future
As such, we, at NFQ Asia, consider it as a GIVEN to actively help and support those with the least protection. Children. Children in need, children with dreams. Children that deserve a future, an education! Sadly, poverty is a vicious circle that disregards children's needs and aspirations. But we do, and we care.
Support 130 Dreams
NFQ Asia has partnered with a locally established NGO called Passerelles Numériques Vietnam (PNV). PNV was founded in 2010 in Da Nang and core mission is to provide high-quality educations in the IT and Software Development to aid in providing future employment for their students and their families. To date, PNV managed to transform the lives of more than 500 underprivileged youths.
Their latest campaign #GatewayforLife aims to sponsor 130 students in different aspects of their lives by granting a 1-year tuition and dormitory fees as well as a 1-year allowance.  We are inviting you to join us as donors.
Donors will lend the keys to these disadvantaged students, will help them to open their doors to a brighter future and thus escaping the vicious circle of poverty.
In advance, and on behalf of Vietnam and especially these 130 students, we would like to thank you for your contribution.