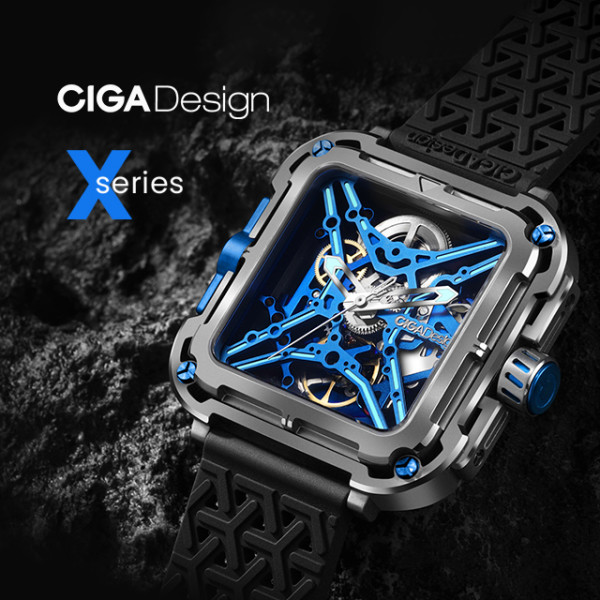 CIGA Design X Series Titanium Mechanical Watch
$468,620
raised out of
$10,000
Concept
World's first hollow-design masterpiece with incredible X design and innovative suspension system
Story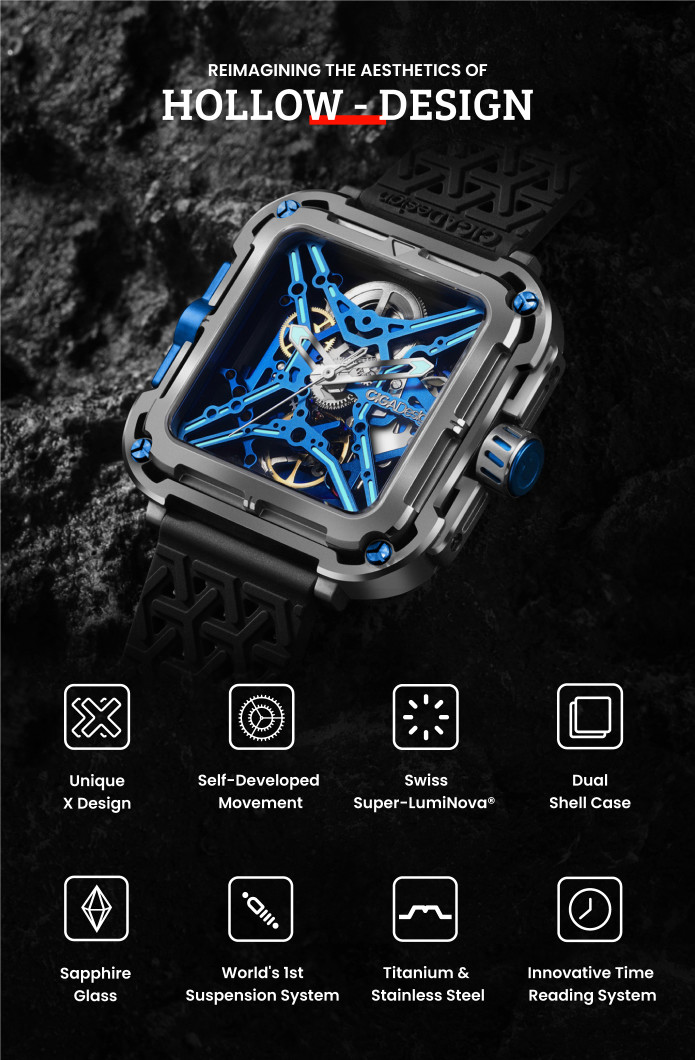 Time is everything, and we are committed to crafting the absolute best with it. All our timepieces have been created for those who pursue passion in their daily life and strive to make a difference.

The CIGADesign X Series integrates a patented automated mechanism embedded into a unique X-shaped skeleton – the core of the utmost sophisticated experience.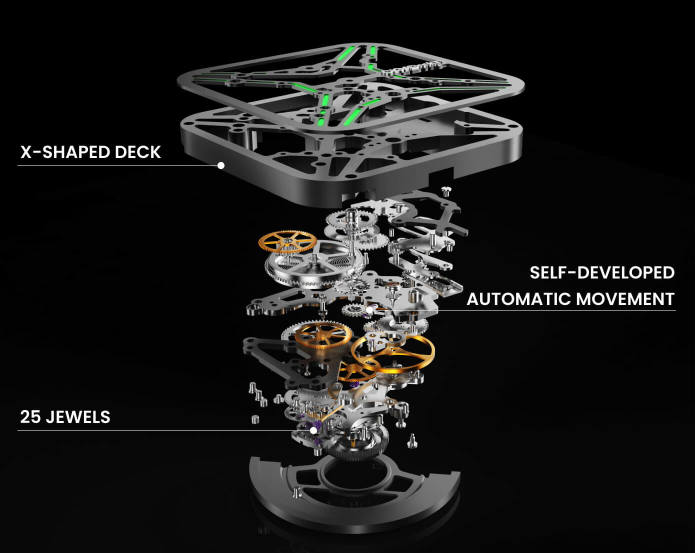 The X Series displays a self-winding movement that recharges automatically as you wear it. With a power reserve of approximately 40 hours and a movement frequency of 21600 times/hour, the X Series proudly features the most compact and steady automatic movement ever created.

The dual-shell structure, equipped with a high-performance sport utility vehicle suspension system, includes a four-angle spring distribution to unveil the all-new CIGADesign anti-vibration capability.
This feature minimizes the impact of external forces on the watch movement, with stunning shock absorption that protects the mechanism and optimizes the X Series flawless functioning.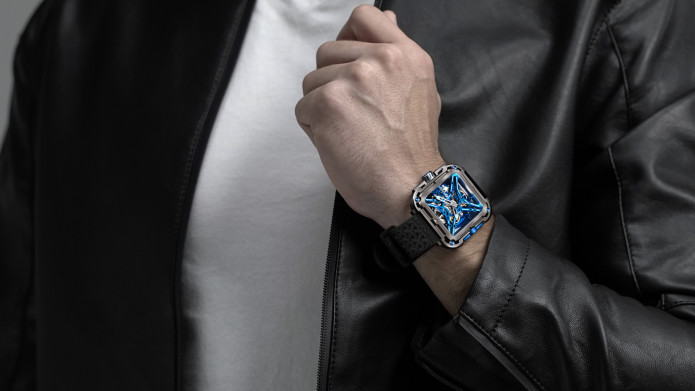 Crafted in Titanium Grade 2, with an excellent biocompatibility, the X Series Titanium is designed specifically for sport and the outdoors, boasting excellent durability even for the most extreme action.

A single glance is enough to recognize that the CIGADesign X series is not just a transparent timekeeper. Every detail, component, and mechanical part of CIGADesign was designed with absolute purity in mind.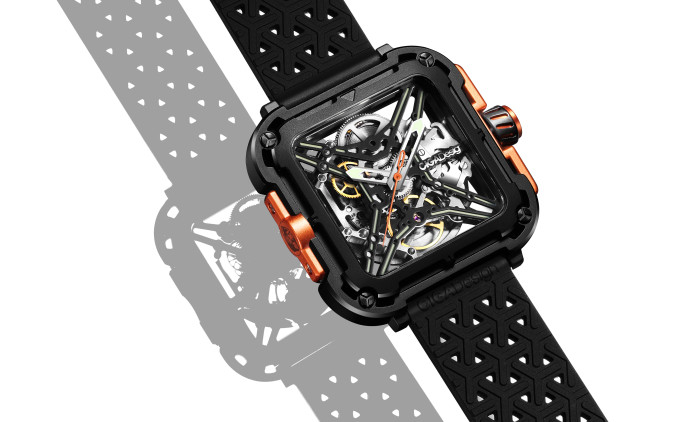 Everything you see, Super-LumiNova® will make brighter.
A powerful look and even more stunning at nighttime, X Series Super-LumiNova is where your senses come awake. 
*Note 1: In order to enhance the natural brightness of pure silver, CIGA Design does not offer Super-LumiNova feature on the watches from its Silver collection.
*Note 2: Black & Purple version's luminosity brightness is 50% as  Black & Orange version's.

We have designed a completely timeless creation. Everything – each line and corner – helped us to forge perfection.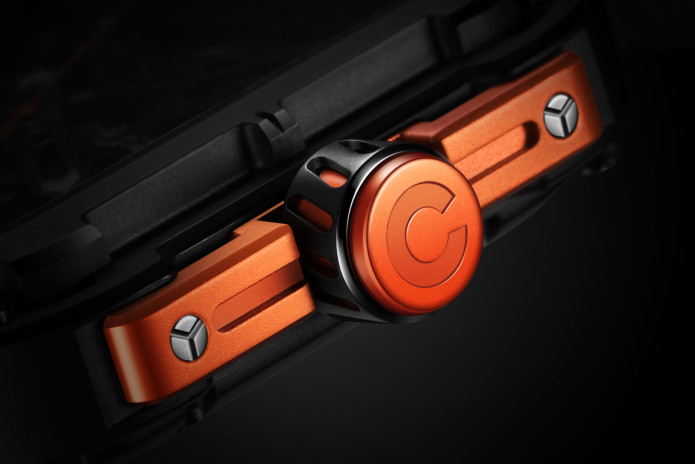 The X Series is a timepiece that combines tradition with cutting-edge ideas. We plated the crown interior in a vivid red color to mark the contrast with the stainless steel of the outer case.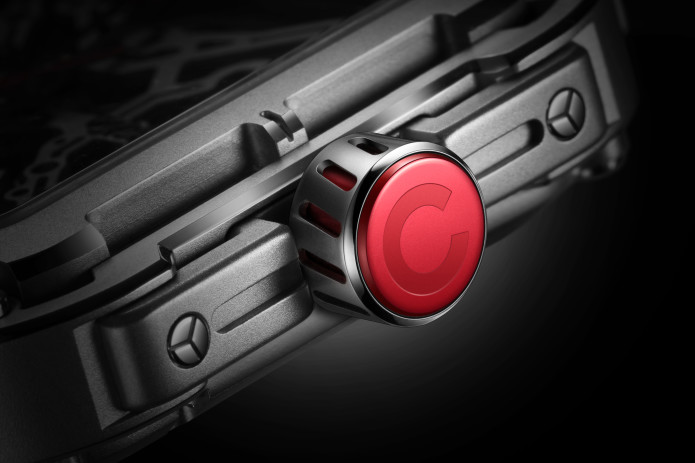 This reminds us of our mission to create world's most unique mechanical miracle.

The inner mechanism is showcased by the transparency of the sapphire front glass, which features 1800 Vickers (9 Mohs) hardness, making the X Series highly resistant to scratches.

Every luxury wristwatch is a unique piece that cannot be repeated.
With this idea in mind, X Series has been beautifully handcrafted to be much more than a magnificent timekeeper. It is CIGA Design watchmaking heritage.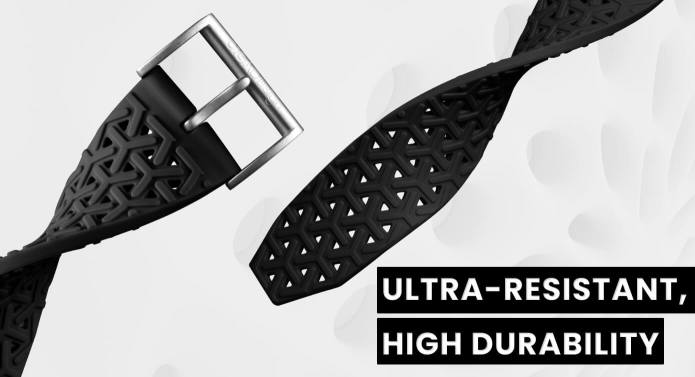 Less costly than leather, more durable than nylon and, unlike metal, scratch-resistant, the versatile silicone strap wristwatch keeps you ready for any adventure!


The X Series has already reached many corners of the world, where our backers have appreciated its value and cherished its style.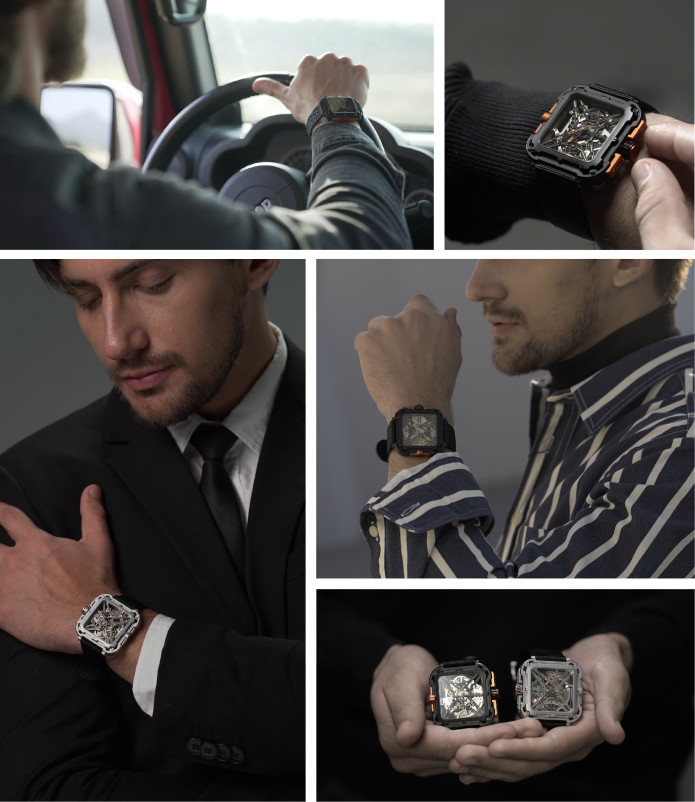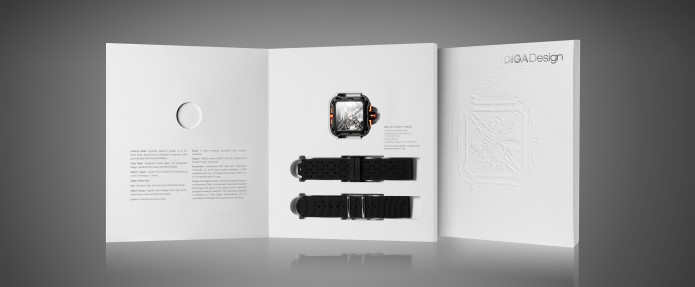 CIGADesign Product Box – A package, a gift, an artwork. A wonderful journey.
A good design is like a good book – You read it, you feel it, you live it. Furthermore, a design timepiece will bring you to the beginning of a new, unforgettable journey.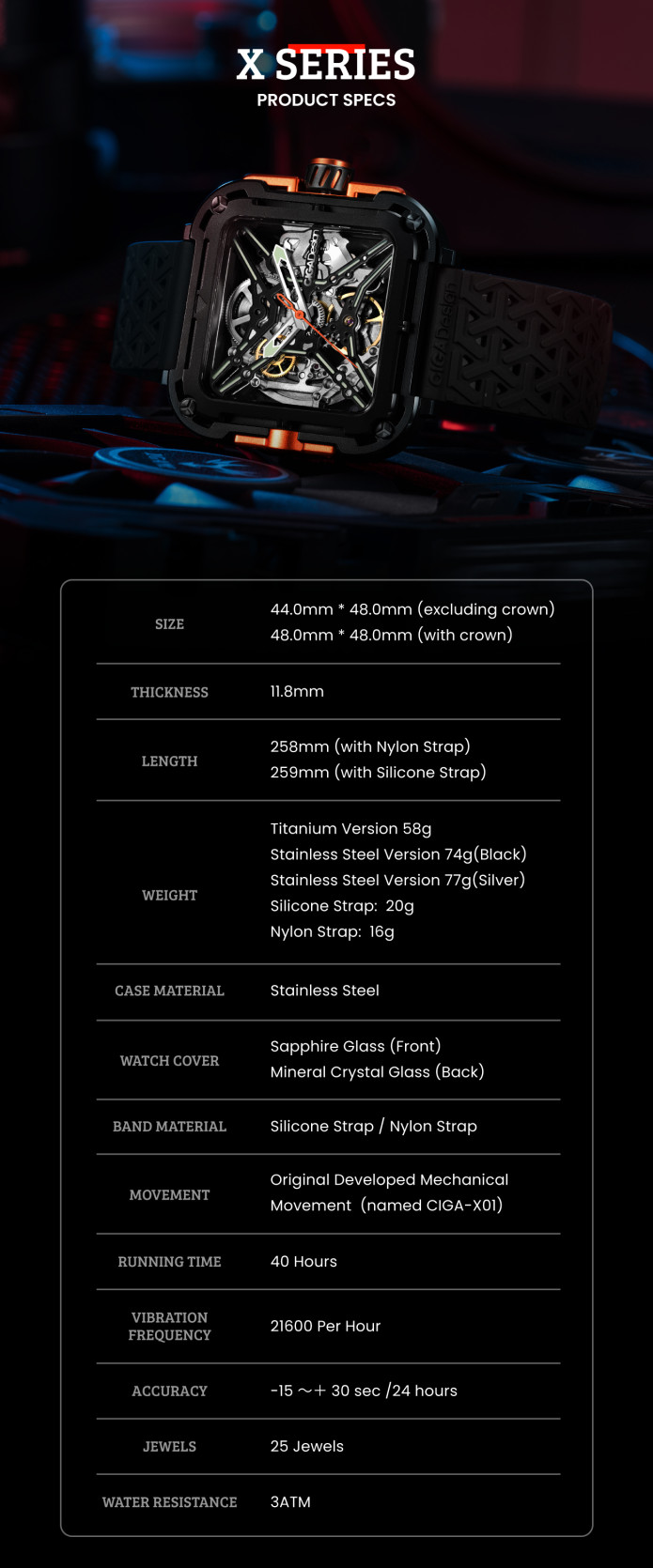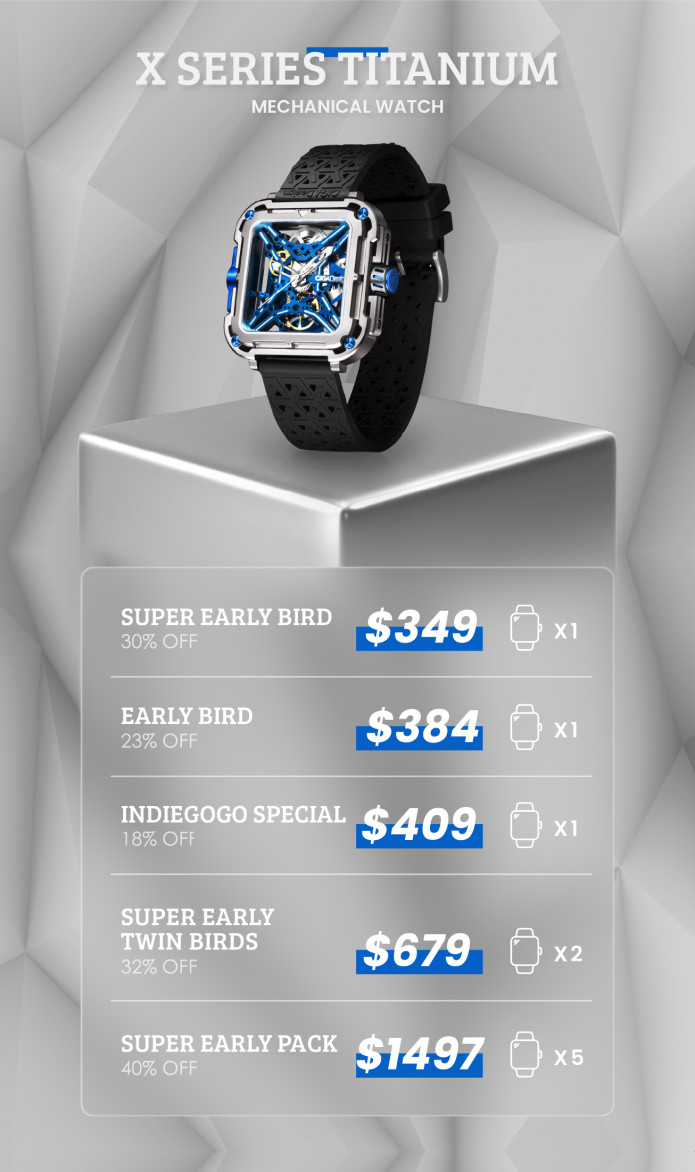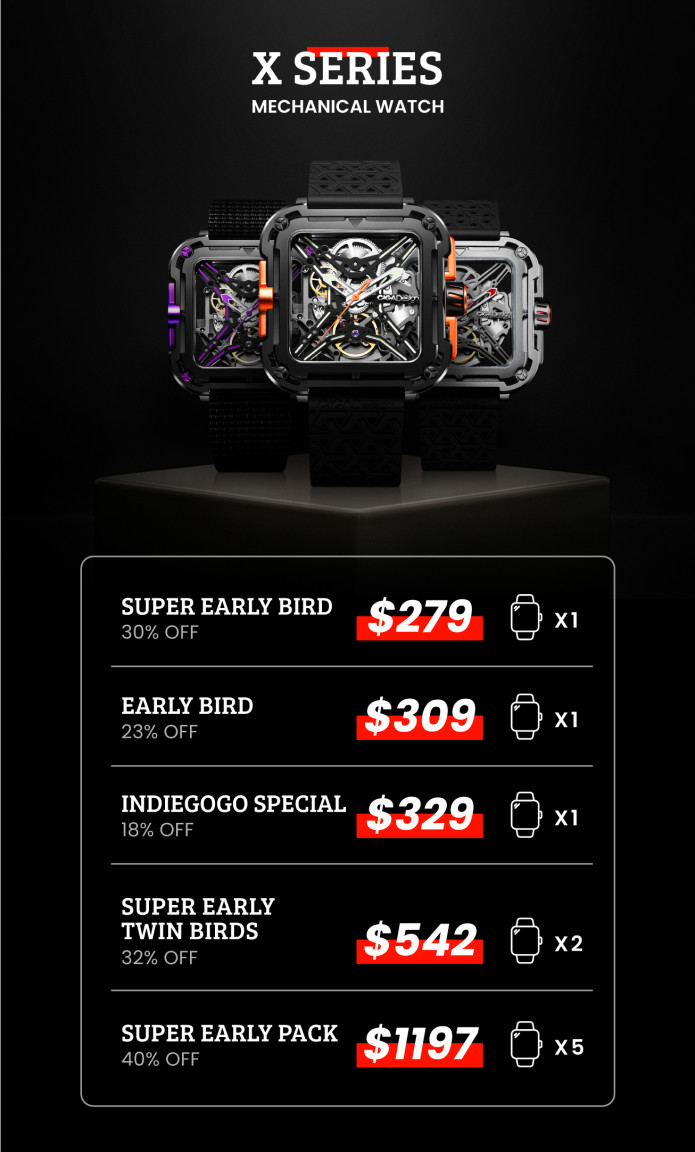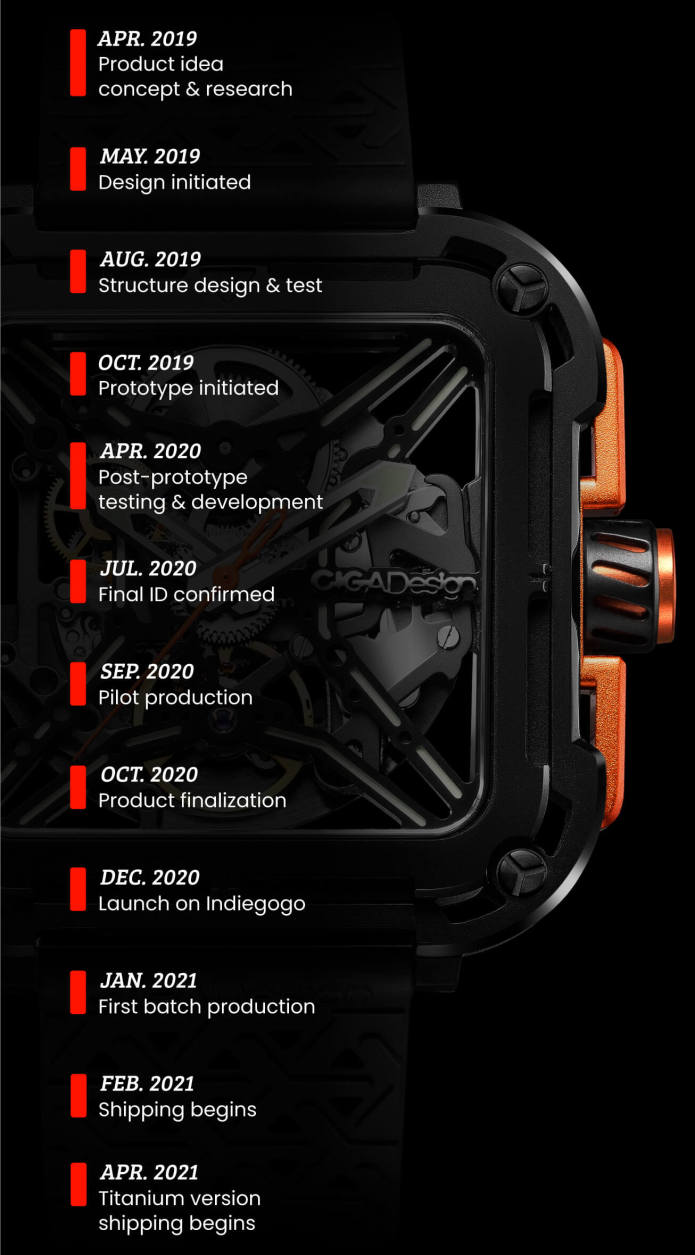 CIGADesign is driven by its passion to reinvent the hollow design into a unique concept that originates refined yet affordable timepieces, to allow each wearer to live his dream.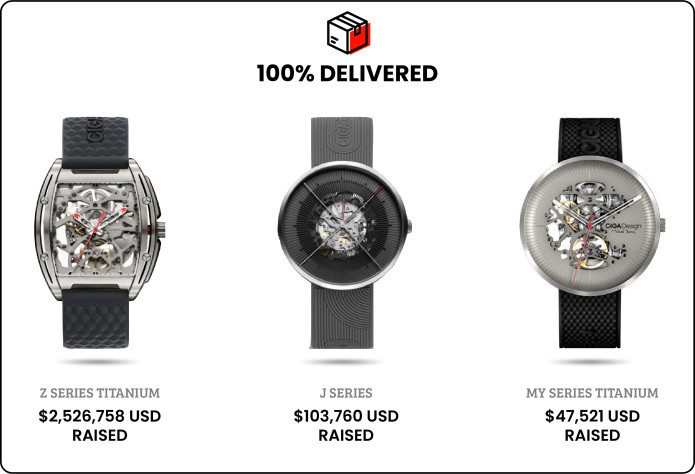 CIGA Design is committed to creating simple and innovative designs that define wristwatches as an artistic item. We aspire to authentically express the perspective of the wearer through sophisticated and refined attire.
Over the past seven years, CIGA Design has acquired more than 40 patents and accomplished a large array of design awards, including: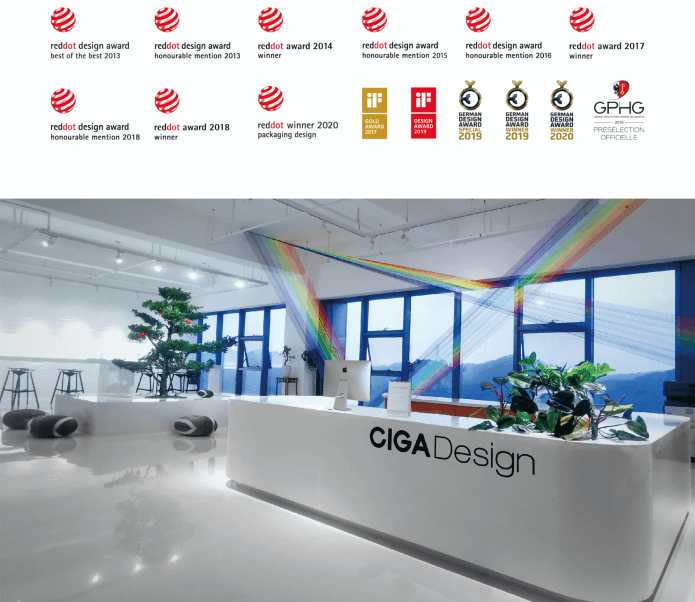 If you like to find out more about CIGADesign products, innovation and company vision, please feel free to contact us anytime with your queries and feedback. Your opinion counts!