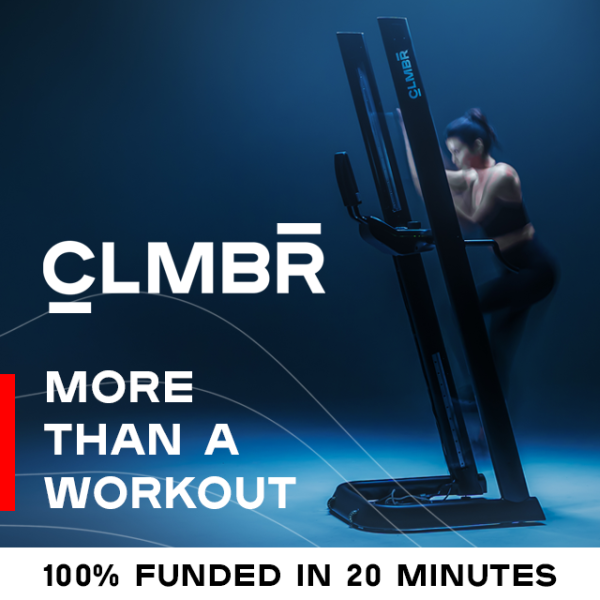 CLMBR The Most Efficient Cardio & Strength Machine
$493,392
raised out of
$100,000
Concept
Burn 60% more calories than running, rowing, or spinning – strengthen & tone all your major muscles
Story
We stand by our fitness machines. CLMBR will repair or replace, at no charge, products or parts of a product that proves defective because of improper material or workmanship, under normal use & maintenance.


Your contribution is a guaranteed purchase. That means if you order a CLMBR climbing machine through Indiegogo, CLMBR guarantees you will receive it.
 

Let our team help. Head here to start chatting:  http://get.clmbr.com/chat
 

CLMBR offers an efficient, full-body, low impact workout that burns up to 60% more calories than cycling, rowing, and running. Simply adjust the level of resistance on the dial in your desired balance of cardio and strength training.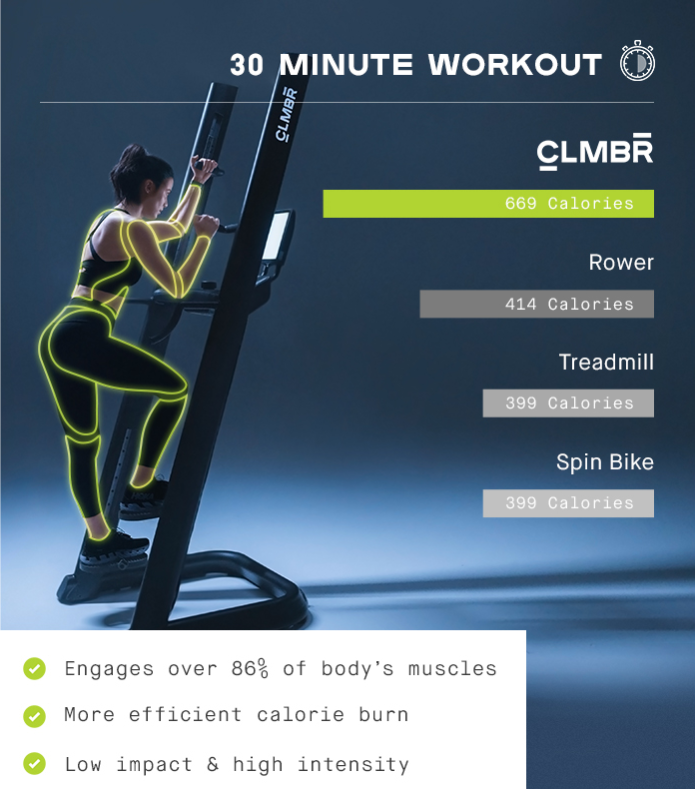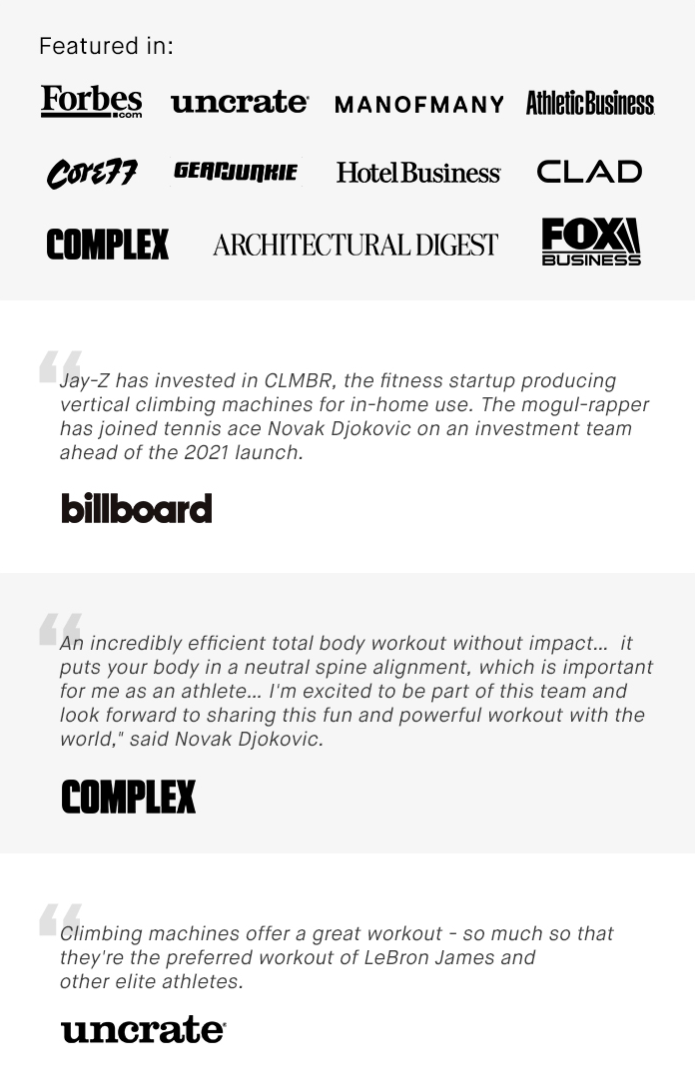 Supports the natural athletic posture of the body, and all doing movements the human body has evolved to do.


High def sound keeps you in the zone. The unobstructed, HD touchscreen monitor is where you can watch the pounds melt off.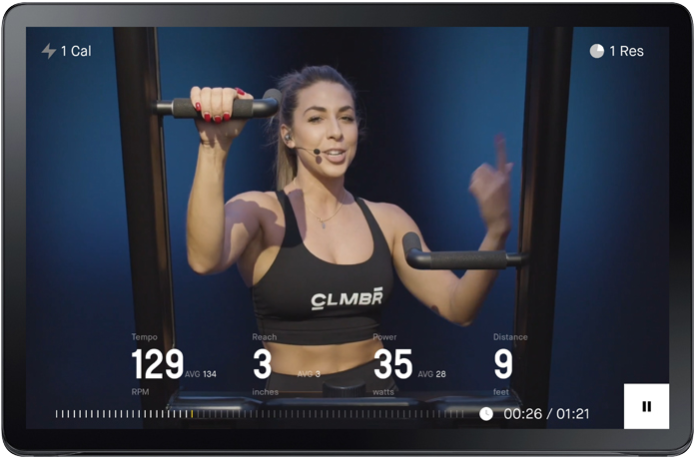 Face-to-face with top fitness instructors, leading you through every part of your climb, pushing you to reach higher.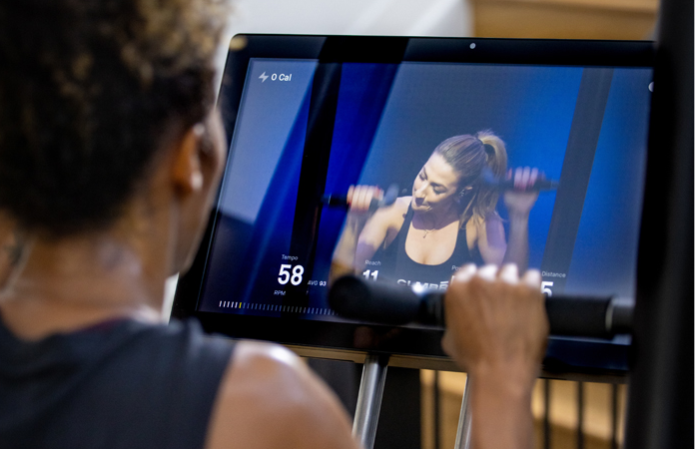 Fits in any room with a ceiling 8 feet in height.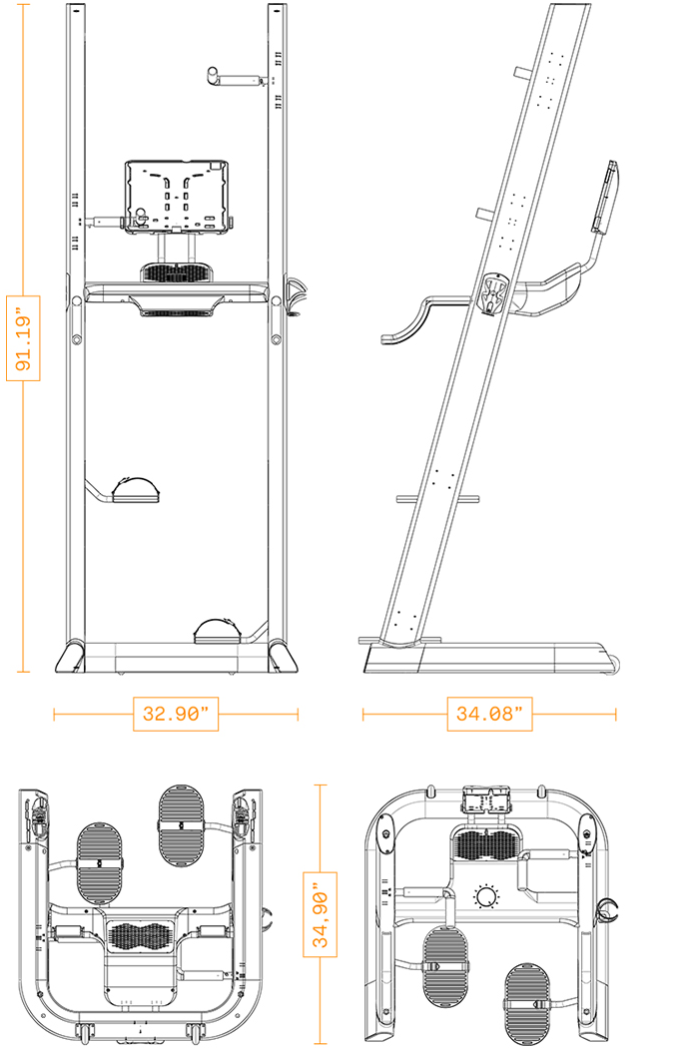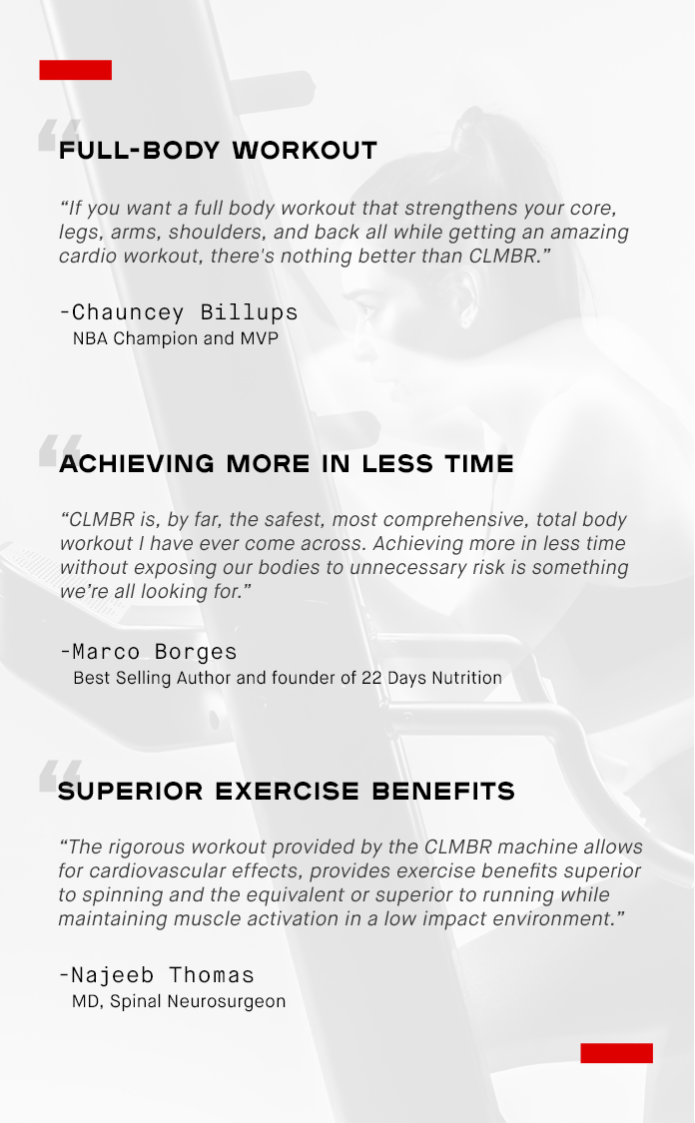 CLMBR's sturdy, adjustable design and wide variety of classes deliver a great workout for anyone – no matter your age, size, or ability.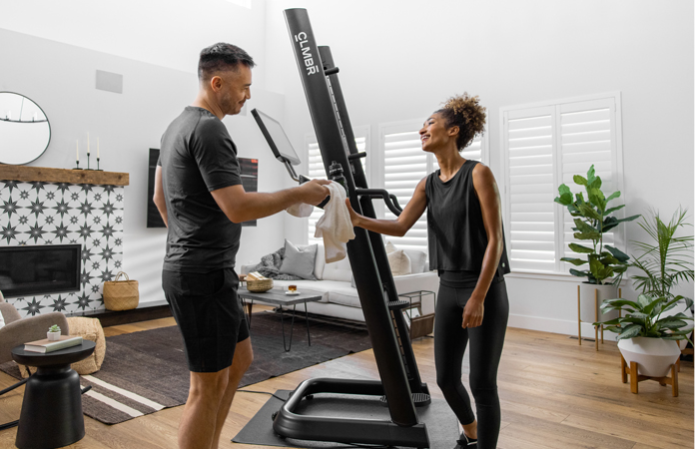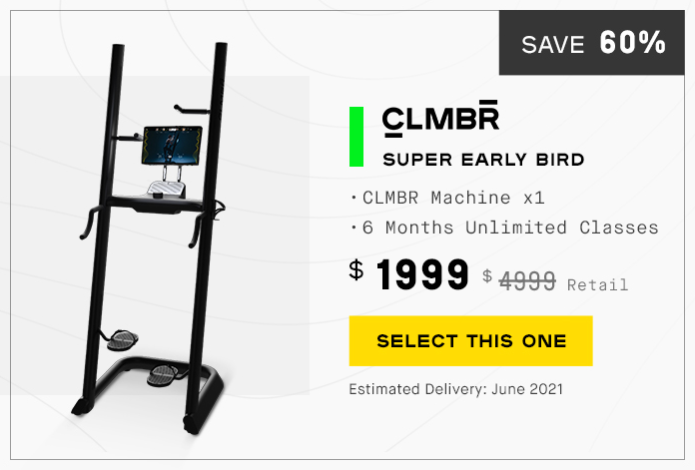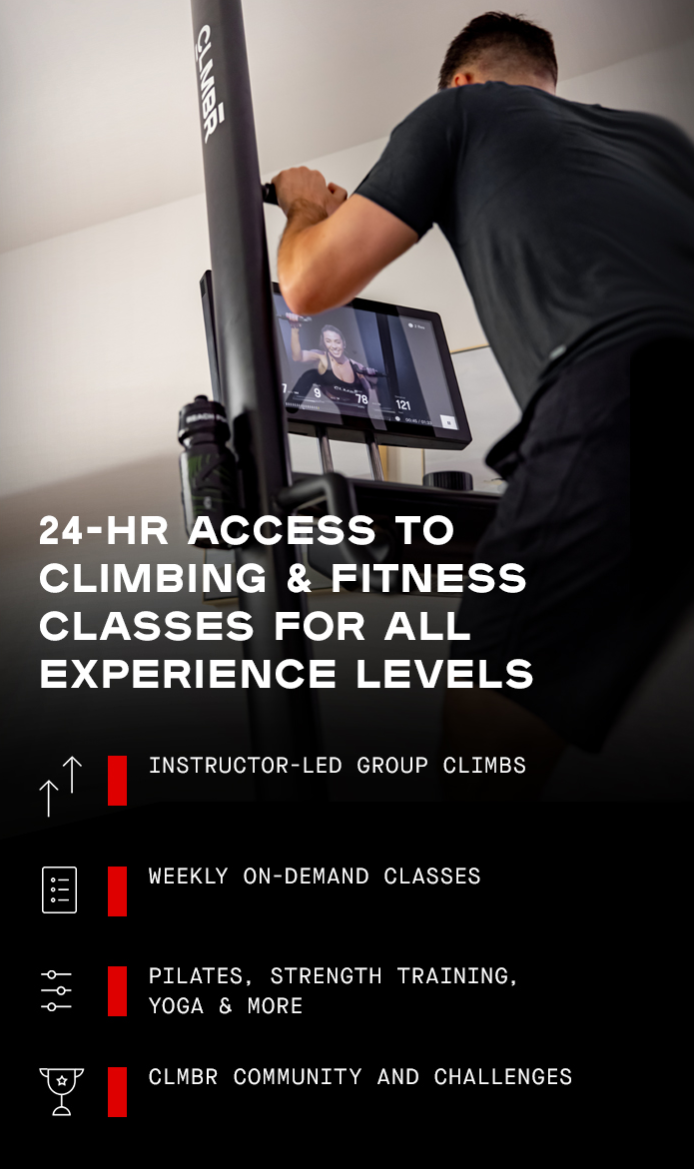 Use the large format touchscreen display to choose your class based on your desired workout style, music type, or instructor preference.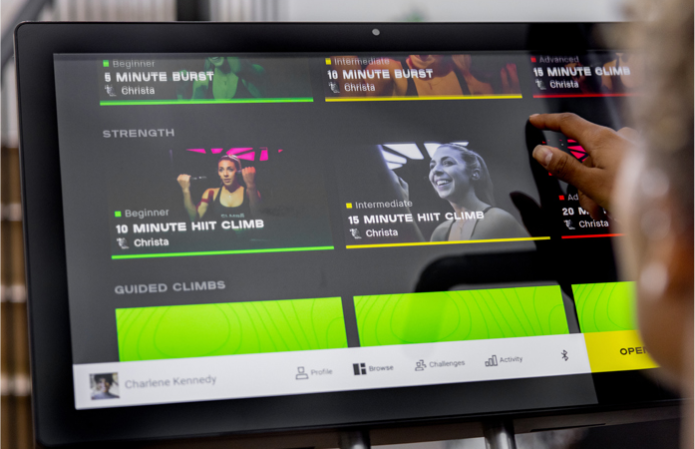 Join online courses with world-class instructors and track your workouts.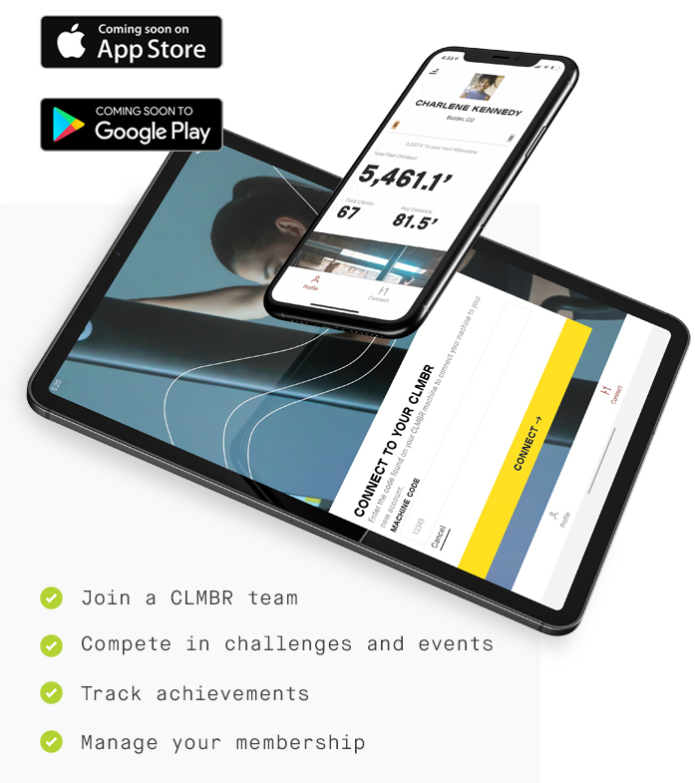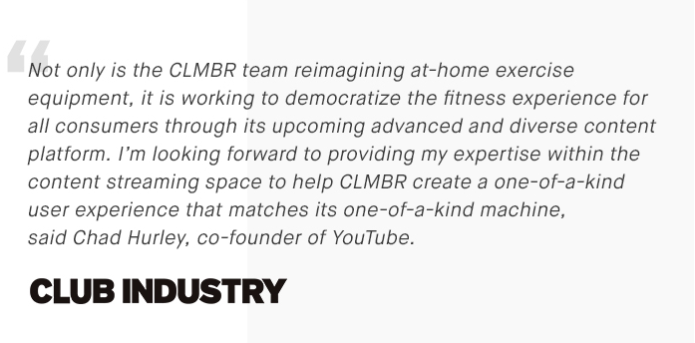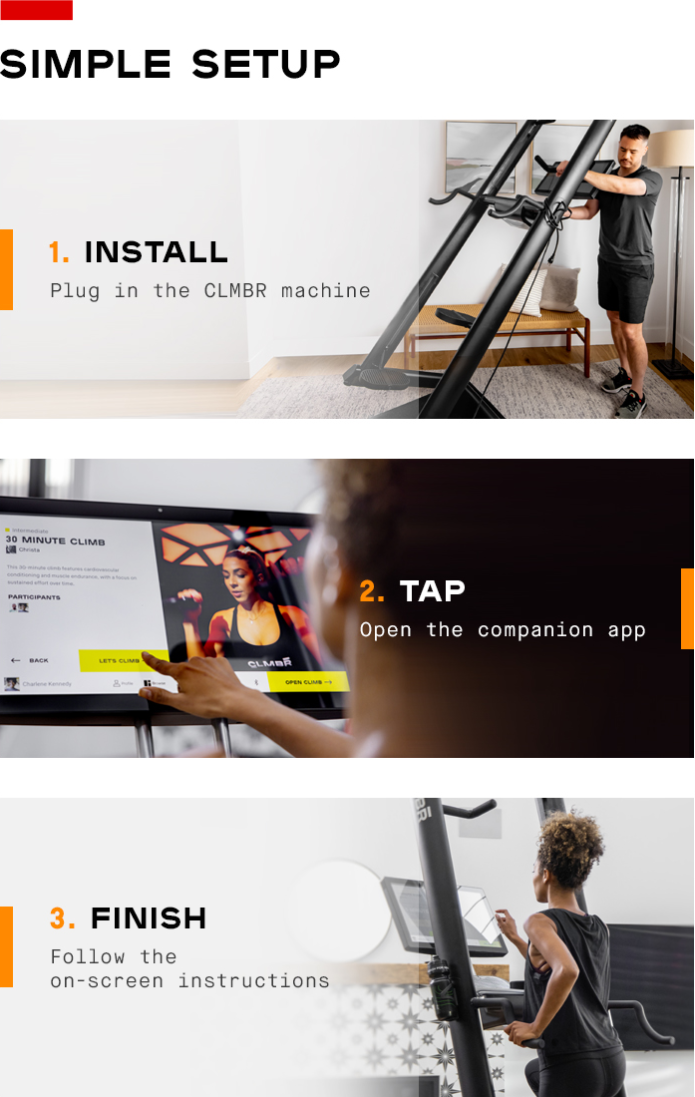 CLMBR was designed to deliver you peak efficiency and an unrivalled fitness experience in a form factor that just fits.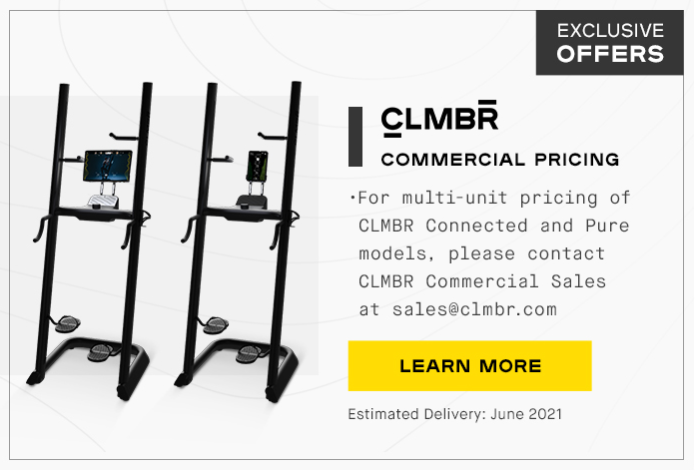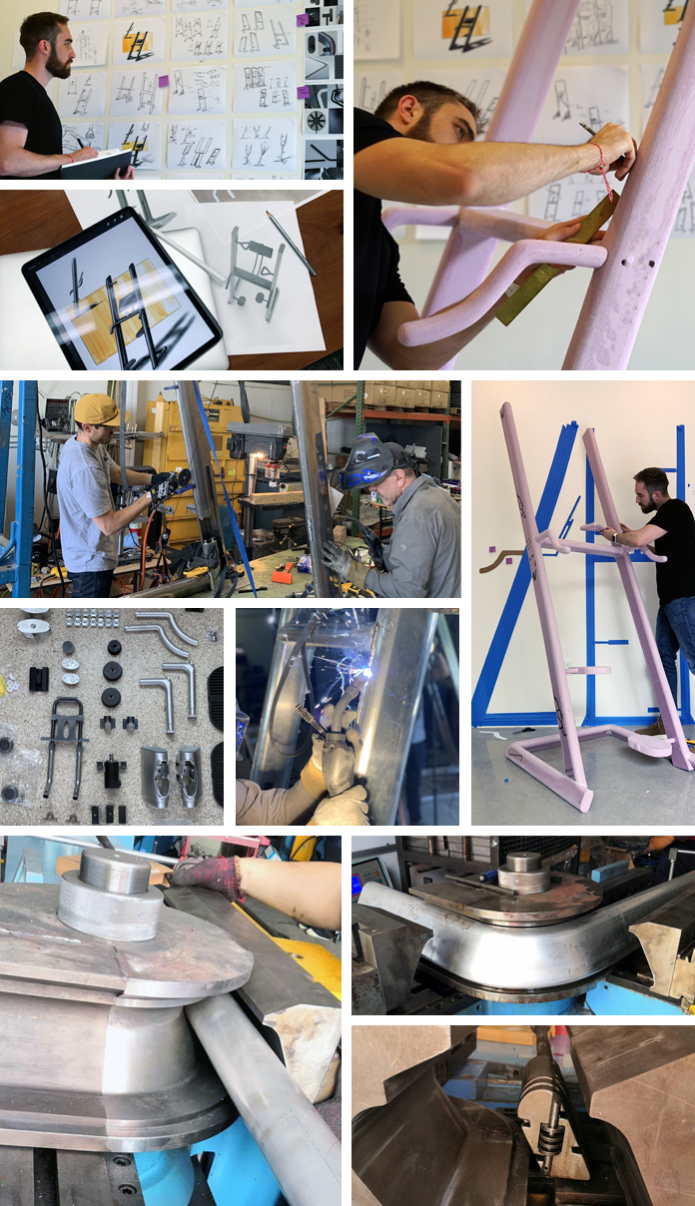 CLMBR was founded by Avrum Elmakis. A serial entrepreneur, Avrum's previous business was recognized as an Inc 500 fastest growing private company in 2012 and Inc 5000 fastest growing private company 2013-2017. Among his many awards is the Ernst and Young Entrepreneur of the Year award. While working to bring you the next generation of in-home fitness, he still serves on the board of TDBBS, along with Lumena Labs, Boys and Girls Club of Metro Denver, and the James Madison University Entrepreneurship Council. Avrum is an active member of YPO and resides in Cherry Hills Village, CO with his wife Lauren and their four daughters.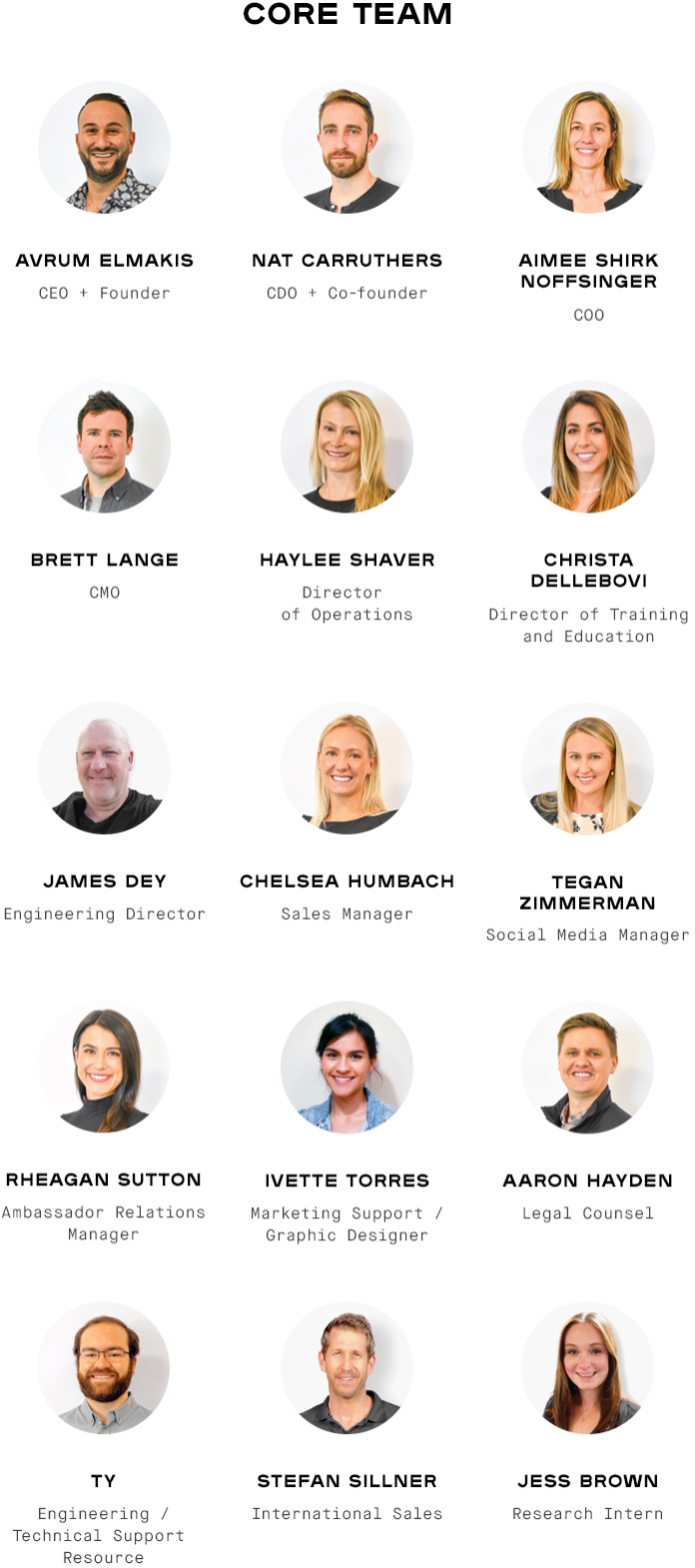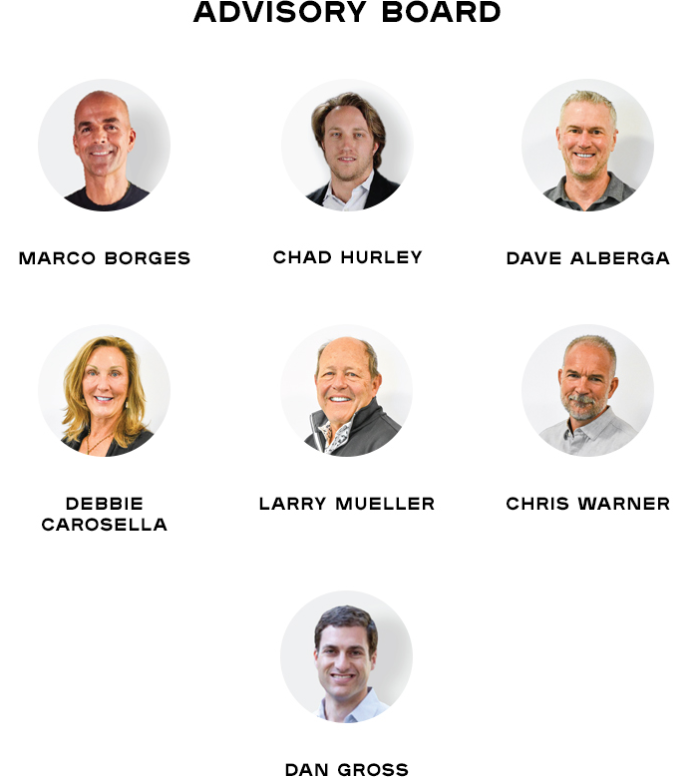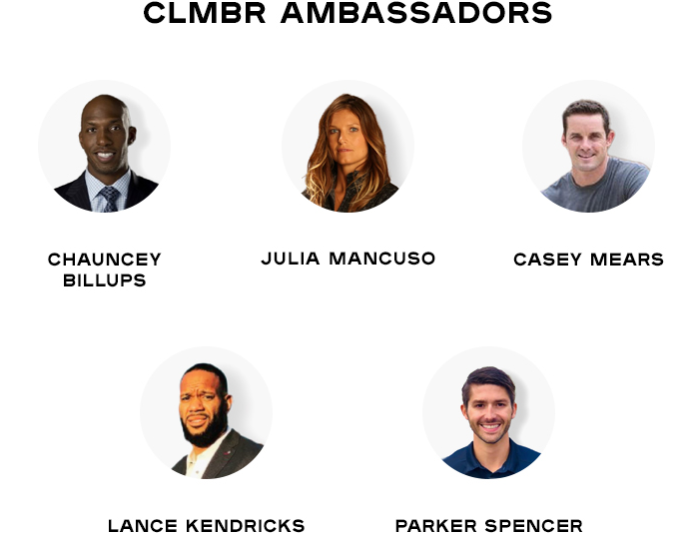 We are able to ship to the United States for now. We will expect an international roll-out soon. Please sign up for our newsletter at the bottom of get.clmbr.com to keep up to date.

We plan to ship starting in June 2021. We will keep you up to date on our progress and the expected delivery date of your order. 

When you pre-order through Indiegogo, you'll have the lowest pricing that CLMBR will ever offer. Orders are processed by date received – the sooner you order, your spot in line will claim one of the very first CLMBR fitness machines in the world. CLMBR provides backers-only content, updates, and a once-in-a-lifetime connection with our founding team.

Hit one of the buttons below and tag a friend or coworker who needs this! We can't do this without you.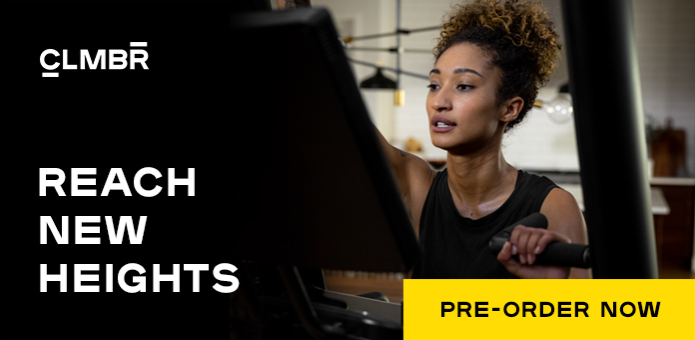 Rainfactory is a multiple-award-winning crowdfunding marketing agency that operates as a marketing department for growing brands. Rainfactory's experienced team & data-driven, battle-tested approach ensure long-term market dominance for eCommerce start-ups.