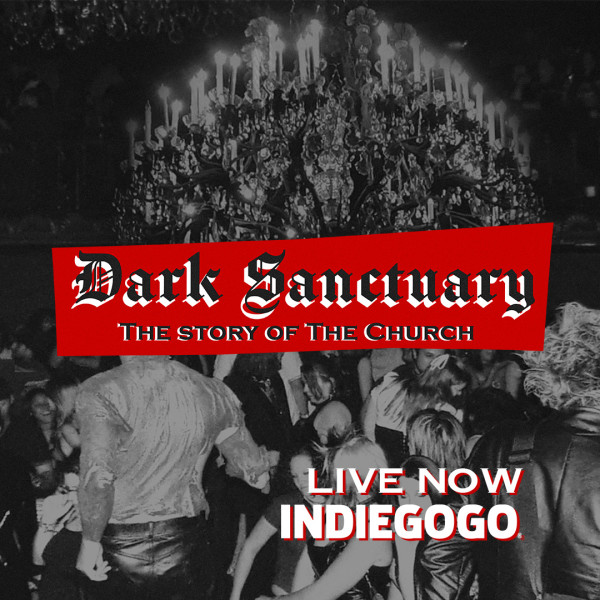 Dark Sanctuary: The Story of The Church
$7,131
raised out of
$70,000
Concept
The shocking story of one of longest running goth clubs in US and the community that calls it home.
Story
DARK SANCTUARY
The shocking story of one of the longest running goth clubs in the US and the transgressive community of artists and misfits who call the Dallas TX club, The Church, their sanctuary.
Dark Sanctuary is a feature-length documentary about the historic Dallas goth club – The Church. The documentary will explore the incredible history of one of the longest running goth clubs in the U.S. and the world-renowned artists who performed there. Through interviews with world-famous music artists, local bands, and patrons, the film will tell the story of the community that formed in the almost three decades of the legendary club's existence.
The film will center on the club's DJ in residence, Joe Virus, and follow his journey from aspiring musician to DJ'ing the main stage for over 20 years. The film will also narrate the events of 2019 and 2020 as a multimillion-dollar real estate company bought up the neighborhood and the pandemic claimed the community's beloved building at 2424 Swiss Avenue. Over the decades, it has often been said by Church-goers, that The Church was theirs- "Our Church." Now, their home stands on the brink of being lost forever.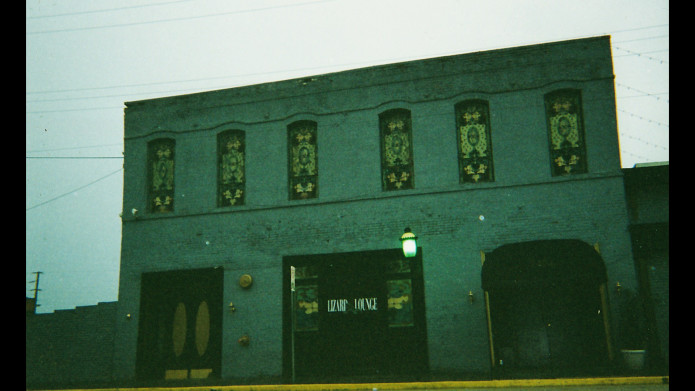 WHY THIS FILM MATTERS
The Church means  so much to the people that gathered among its darkened halls, under its blood red lights. But as it would turn out, The Church had become something more than a building, more than a dance club. It became a community. The Church lives in the people, in the experiences under that glittering chandelier, in the relationships that were made, in the countless nights of euphoria, love, loss, and even tragedy. It lives on. It cannot die. The Church is undead.
This is a remarkable story about radical acceptance, perseverance, loss, and community. Goth or not, the story of The Church is the story of all of us.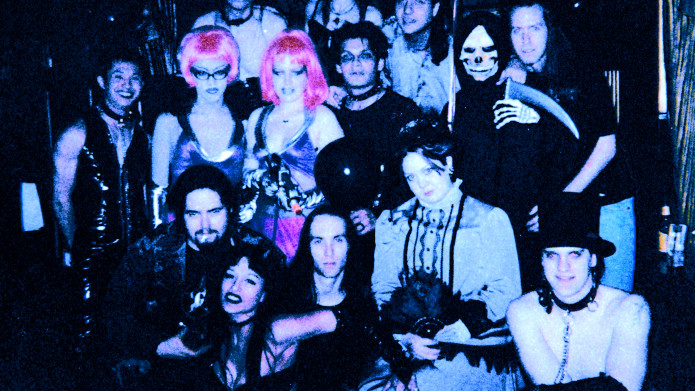 WHY WE NEED YOUR HELP
$70,000 is a considerable amount to be raised. However, we need every penny to give Dark Sanctuary the treatment that the story and history deserves. Already, we have filmed over 40 hours of interviews and footage for the film. However, we predict this is less than a third of what is needed to finish the film. The funds raise will go towards…
 Finishing Production – $32,000

Filming interviews with patrons and community members
Traveling and filming with notable gothic artists and personalities, including cEvin Key of Skinny Puppy.

Post-Production – $31,000

Editing
Sound mixing and design
Color Correction
An original score written by resident DJ of The Church, Joe Virus.
An original title music track co-composed by cEvin Key from Skinny Puppy and Joe Virus.
Original animations by artist Ashley Thorpe, known for his work on Shudder's Woodlands Dark and Days Bewitched.

Film Festival Fees – $1,500

We want this film to be seen. Getting distribution for indie documentaries often hinges on a good festival run. Festivals cost between $35 to $150 per festival to enter. Generally you want to apply to as many festivals as possibly, expecting to only get into a few.

Misc. Expenses

Filmmaking, especially documentary filmmaking is an unpredictable endeavor. We aim to raise a cushion of contingency cash for unexpected costs and unplanned opportunities to tell the story in new and exciting ways.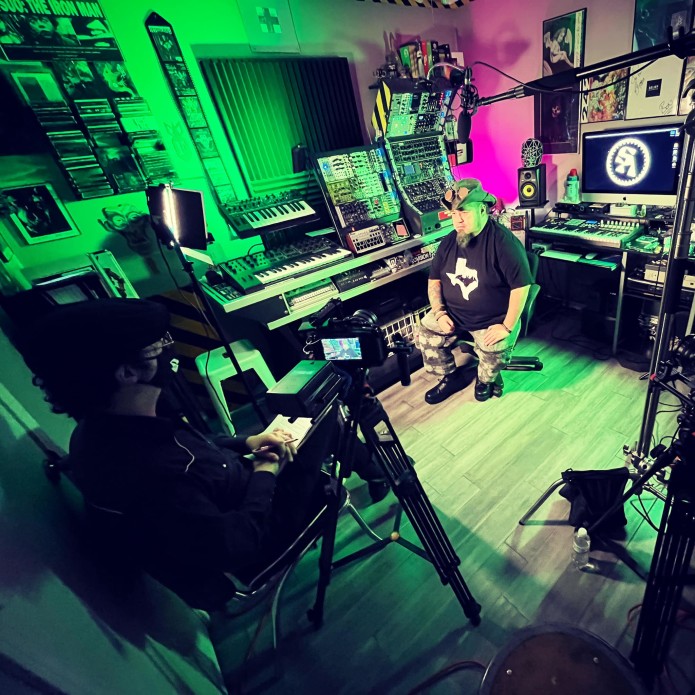 THE PERKS
We are giving away some incredible perks for your support of this film, including but not limited to…
Signed DVDs or Blu-Rays
Signed posters designed by artist Ashley Thorpe
Invites to online and in-person VIP screenings.
45rpm vinyl records
Handmade cord wrapped paddles
Custom latex fetish outfits
ACTUAL METAL CIELING TILES FROM 2424 SWISS AVE!!!!
THE TEAM
SPECTROGRAPH FILMS – https://www.spectrographfilms.com/
Spectrograph Films is a film production company established in 2019 by Timothy Stevens and John Francis McCullagh. Our primary focus is producing genre films that explore universal themes through transformative storytelling. Spectrograph Films has produced two features films since its inception- an action/comedy titled Dead Hand and the sci-fi/horror The Ghost Lights releasing later this year.
TIMOTHY STEVENS – PRODUCER/DIRECTOR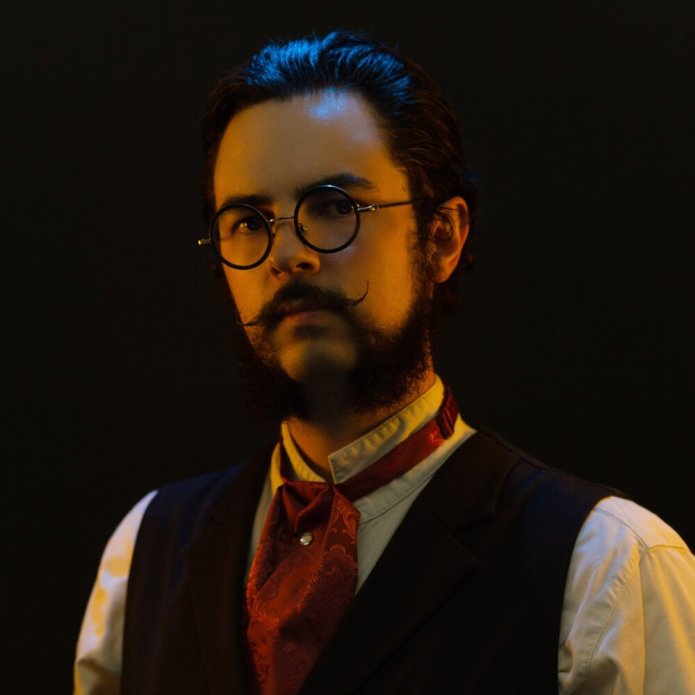 Timothy Stevens has worked for over a decade in the industry and began his work in television and film shortly after graduating from film school at the University of North Texas.  His first professional experience came from the cable network RIDE TV. Timothy has worked in nearly every department, beginning first as an editor, then camera operator, and later as a writer and story producer. He now directs and produces award-winning independent horror and action films. His most recent feature film, a sci-fi horror titled The Ghost Lights, releases later this year.
JOHN FRANCIS MCCULLAGH – EXECUTIVE PRODUCER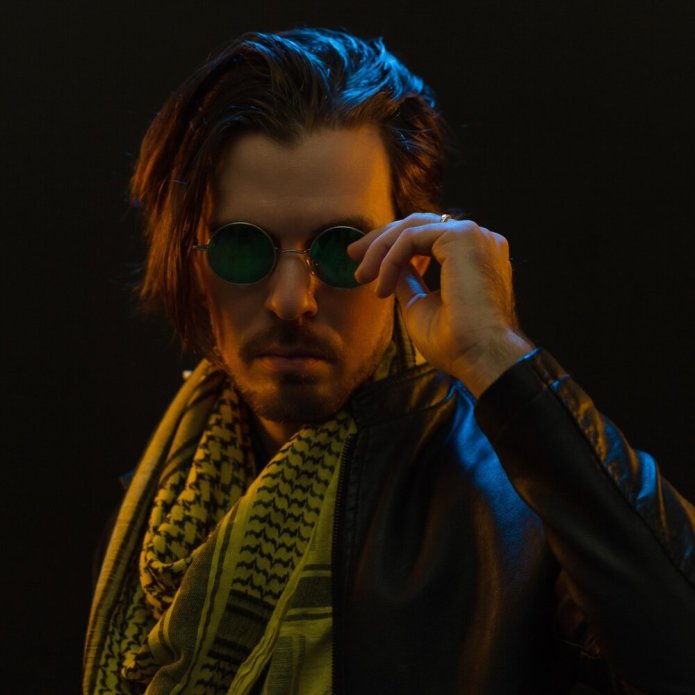 John Francis McCullagh has nearly a decade of experience in the film industry. From being a professional actor represented by the Linda McAlister talent agency, working as a fulltime video editor and content producer for Rooster Teeth LLC., to working the sets of the Dallas commercial scene, John Francis has gained experience and insight into film and built key relationships along the way. Currently writing for Shutterstock, his articles focus on action cinema, drawing from his martial arts, stuntman, and directing background. John Francis has also directed and starred in multiple award-winning action short films. He aims to shake up the action film genre with great characters and beautifully shot martial arts action.
AUSTIN HAYES – ASSOCIATE PRODUCER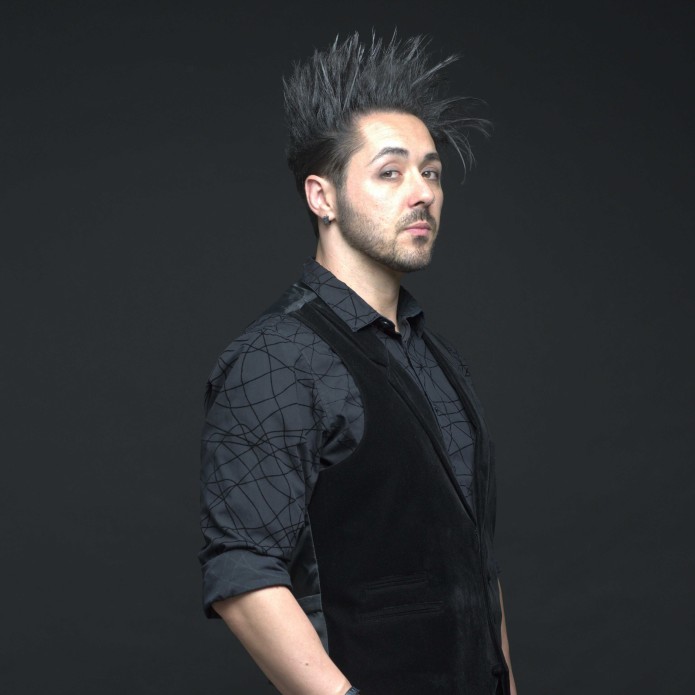 Austin was born and raised in a small Oklahoma town that snubbed anything outside of the conservative and the conventional. He worked at a local barbershop, and moonlit for an alt, gothic-industrial event promotion team that would host events/concerts about once a month. After giving in to the need for change, he left for DFW and soon became a staple of the Dallas goth scene doing alt modeling, playing keys for such bands as unitcode:machine, as well as producing his own music. He came to Timothy with the idea of making Dark Sanctuary after the "funeral" of 2424 Swiss Ave. Helping to make this documentary gives him a since of purpose, just like The Church gives him a sense of belonging.
JOE VIRUS – COMPOSER – https://zer0klashaudio.bandcamp.com/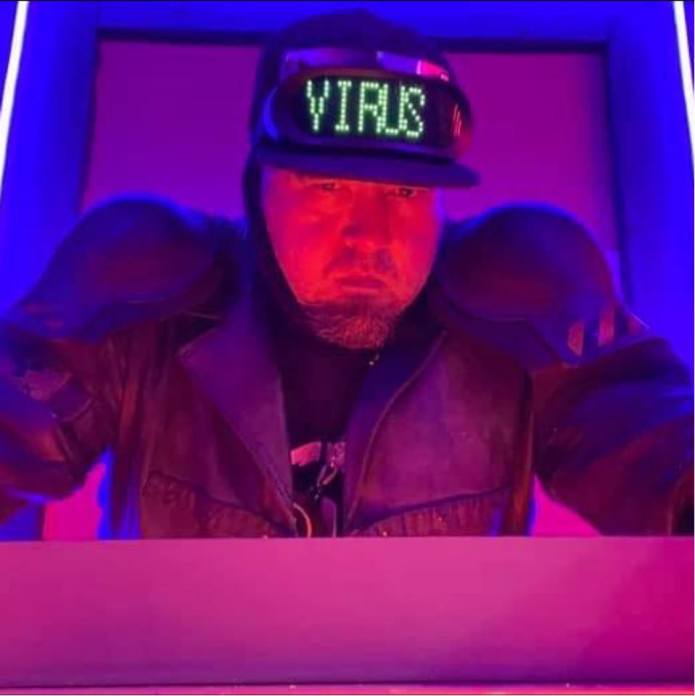 Resident DJ/VJ at The ChURcH  in Dallas Texas. Musician and songwriter as well as visual artist. Joe Virus has been DJing in the Dallas/Ft. Worth Metroplex since 1988, spinning at Raves and Nightclubs through the mid 90's.
CEVIN KEY – OF SKINNY PUPPY – TITLE TRACK C0-COMPOSER
If we meet our goal, cEvin Key of the legendary gothic-industrial band Skinny Puppy will compose an original title music track along with Joe Virus!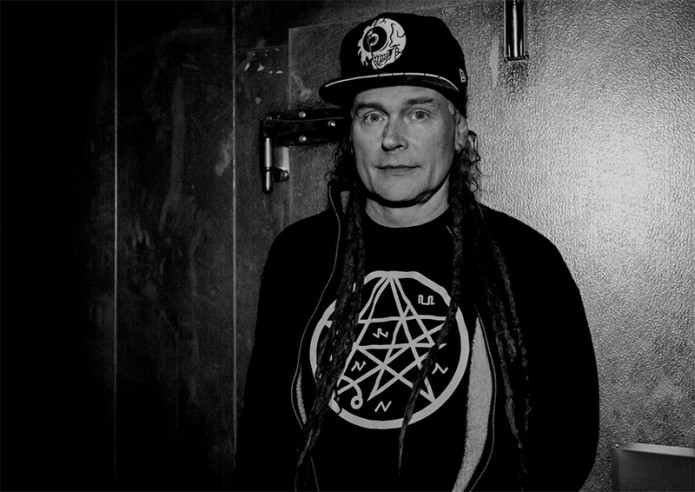 ASHLEY THORPE – ANIMATOR – http://www.ashthorpe.co.uk/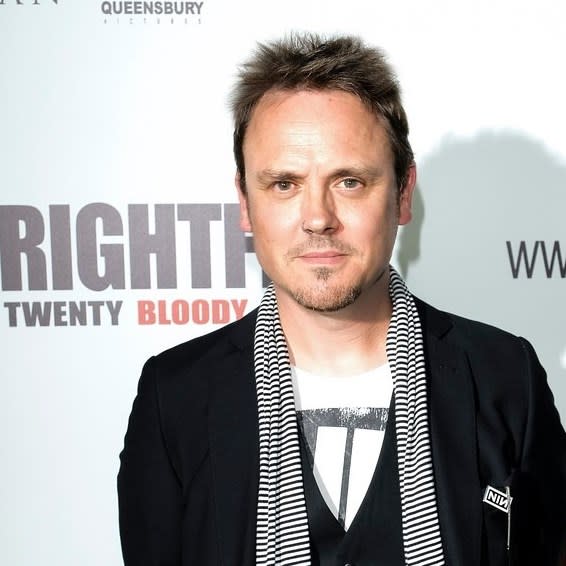 Award winning animations, title sequences, idents, infographics & compositing. Director of animated feature 'Borley Rectory', Shudder's 'Woodlands Dark and Days Bewitched' for Severin Films & 'Tales of Halloween' titles for Epic pictures.
THANK YOU!
Your support means so much to us! You can also support the film by spreading the word and sharing the URL to this page with your family, friends, and on social media. 
Please support Dark Sanctuary, however you can, and let's keep the memory alive.
Follow Us!
https://www.facebook.com/spectrographfilms
https://www.instagram.com/spectrograph_films
https://twitter.com/Spectro_Films
CHECK OUT DAN MIGA DESIGNS!
Dan Miga and Angela Ryan have generously donated many of the perks you'll find above. Check out more of their amazing work here:
www.instagram.com/DanMigaDesigns