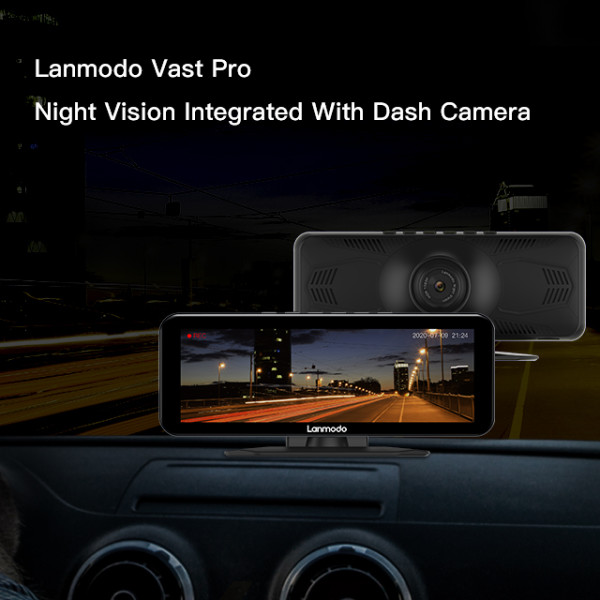 Lanmodo Vast Pro: Night Vision System with Dashcam
$260,154
raised out of
$77,500
Concept
The Ultimate Dual 1080P Night Vision Integrated With Dash Camera
Story

We believe most people already knew Lanmodo brand well, this is the third time we come back to Indiegogo platform to release our creative products for the car enthusiast and driver. We hope this new innovative Lanmodo Vast Pro Night Vision System can bring you a new driving experience and help you drive safely. 

Indeed, Lanmodo's first generation of Night Vision – Lanmodo Vast gains a lot of good feedback about its excellent night vision function. See what they said about Lanmodo Vast as below. While most customers also hope we can add the recording function to get a better driving experience.  
After a year of hard work, Lanmodo's R&D team upgraded some new features and functions for its second generation, Lanmodo Vast Pro ——The Ultimate Dual 1080P Night Vision System Integrated With Dash Camera.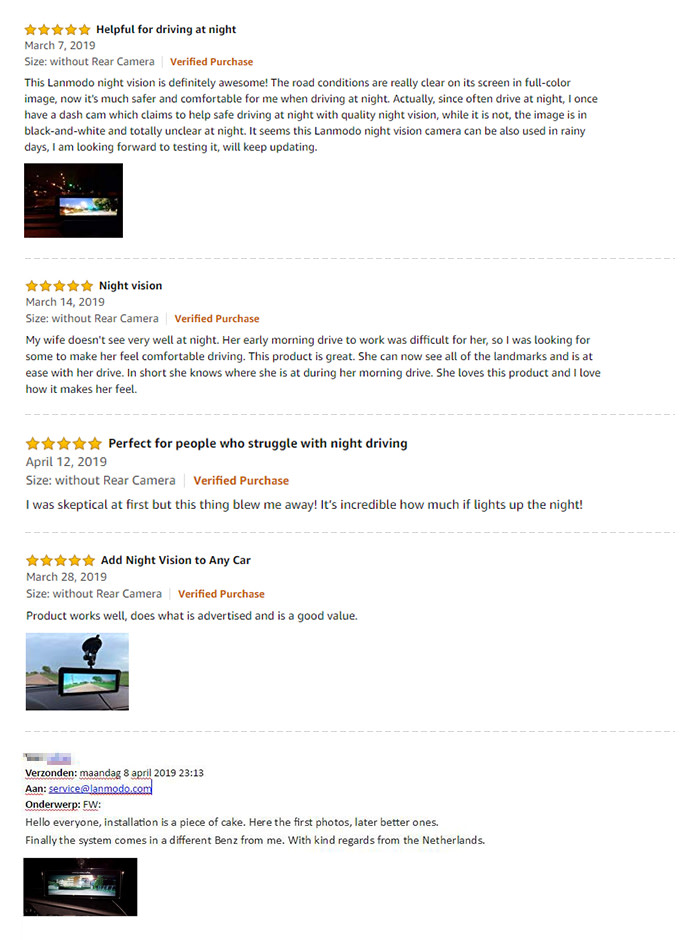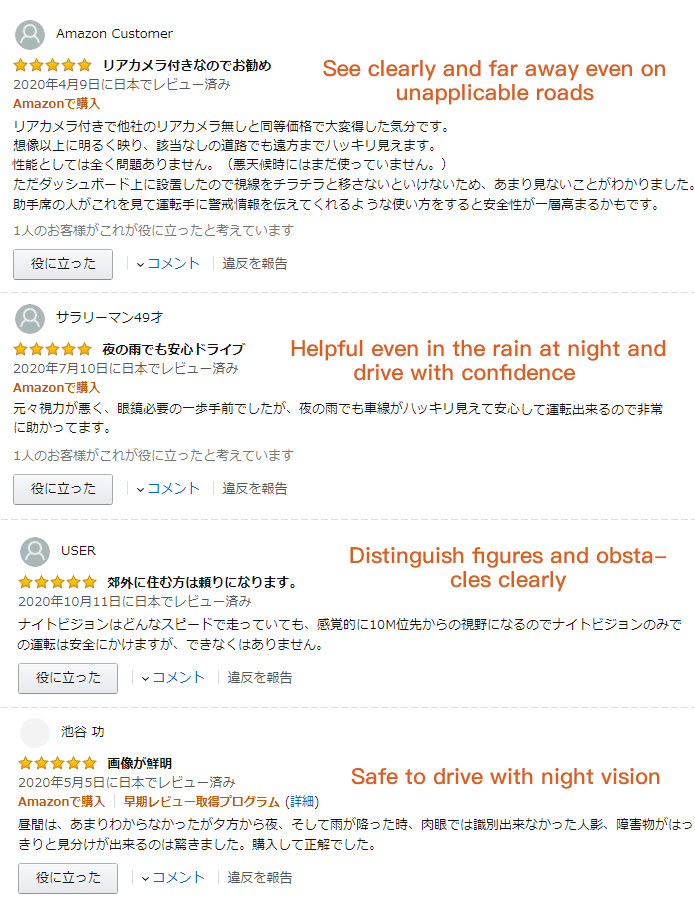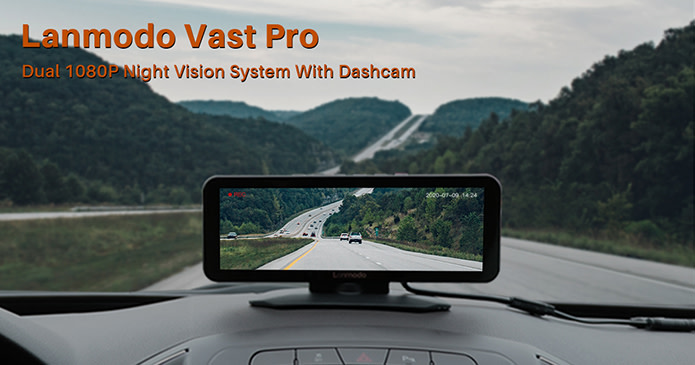 Reviewed By Japanese Youtuber: Kurumania K
Reviewed By Polish Youtuber: KrychuTIR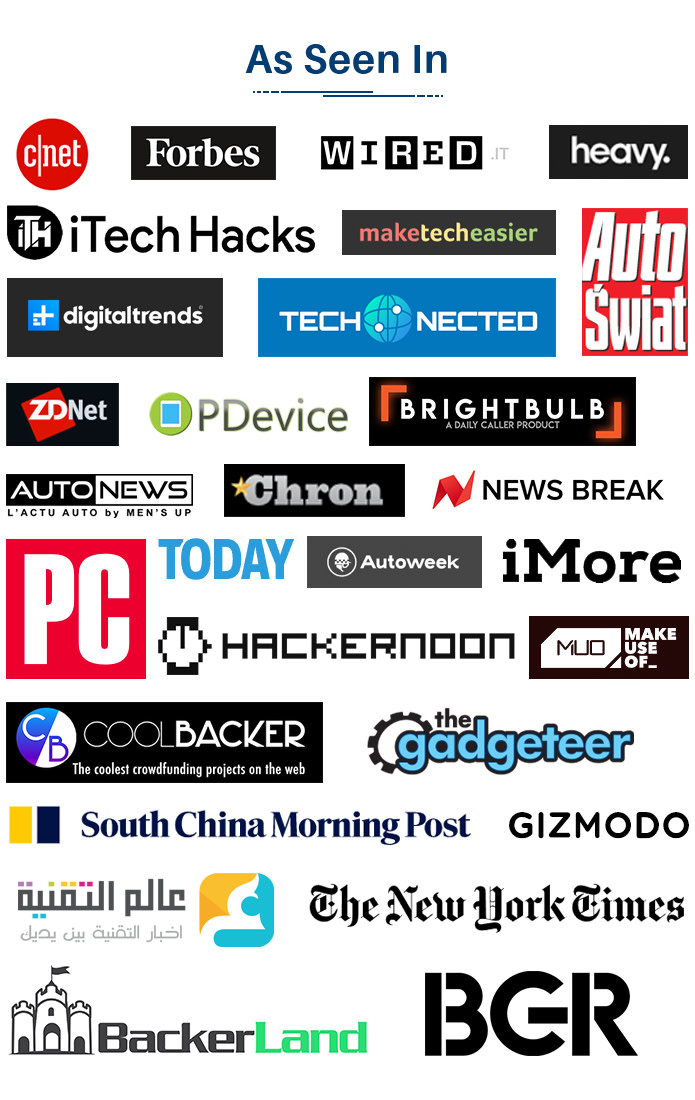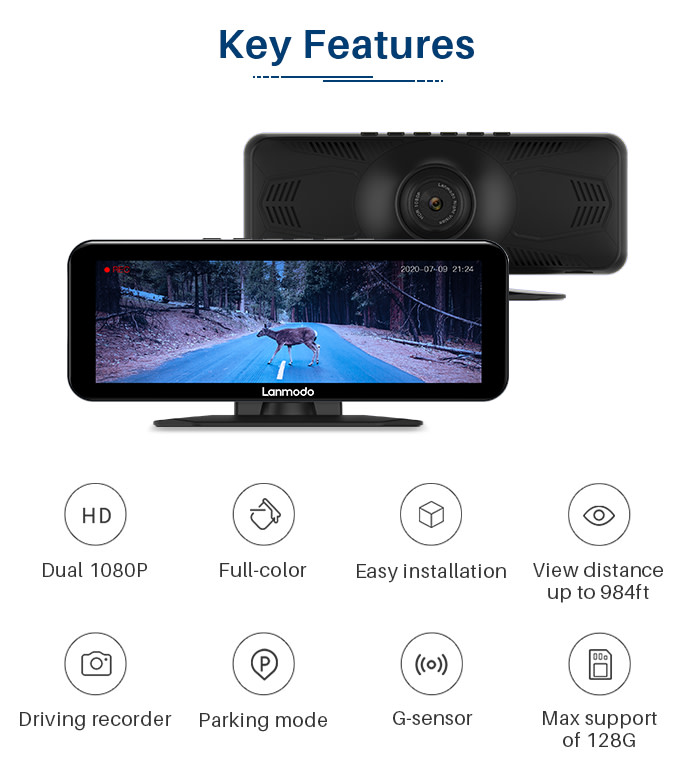 Featured with dual 1080P high resolution and full-color image for its both front and rear-view cameras, Vast Pro will provide drivers with a clear and crisp image even in darkness.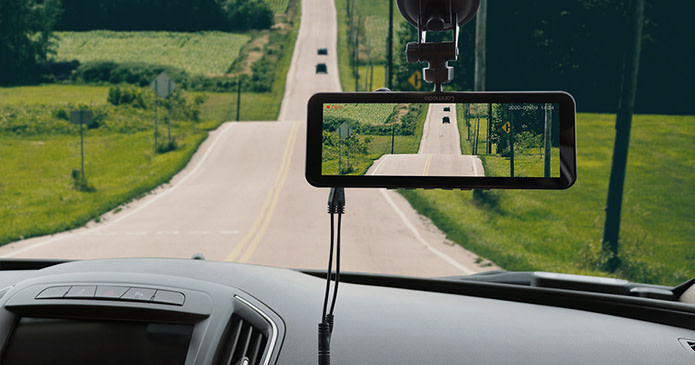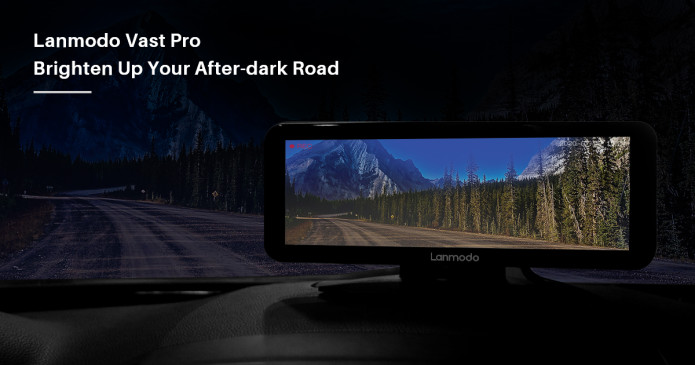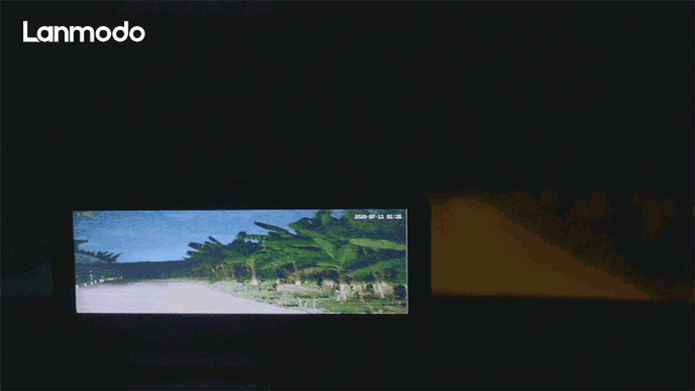 Lanmodo Vast Pro is designed with a Sony CMOS sensor chip and 7-layer full glass to capture a clear image in full-color at night. The view distance can up to 300M/984ft, providing drivers more reaction time to avoid an accident.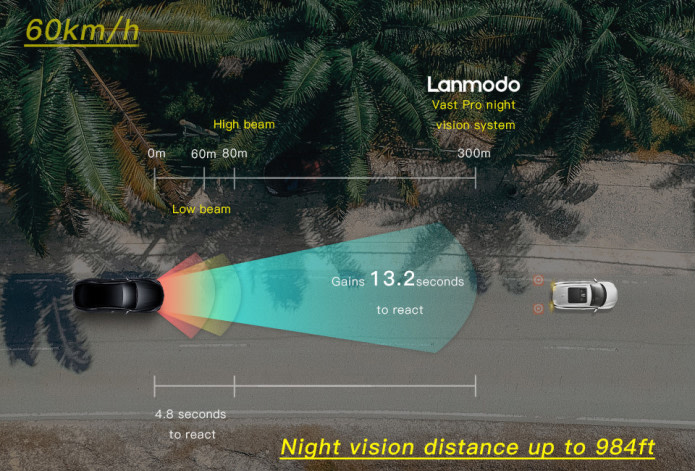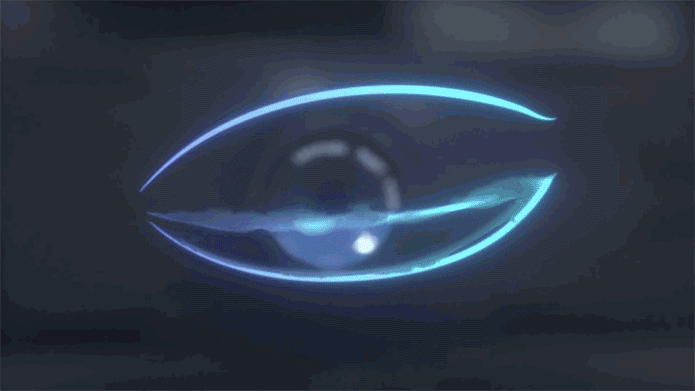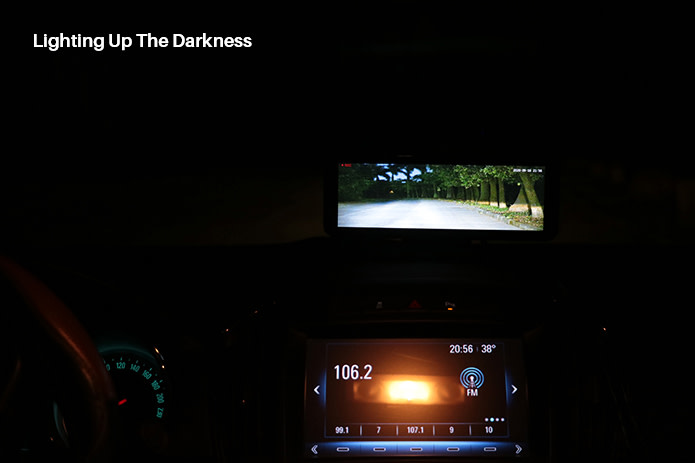 Lanmodo Vast Pro provides real-time recording with a clear image at 1080P for day and night to enhance your driving safety. The front and rearview cameras of the Vast Pro can record simultaneously, and it supports a maximum capacity of 128G.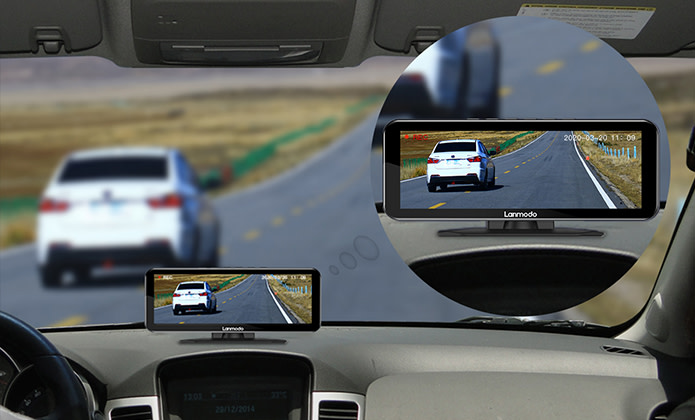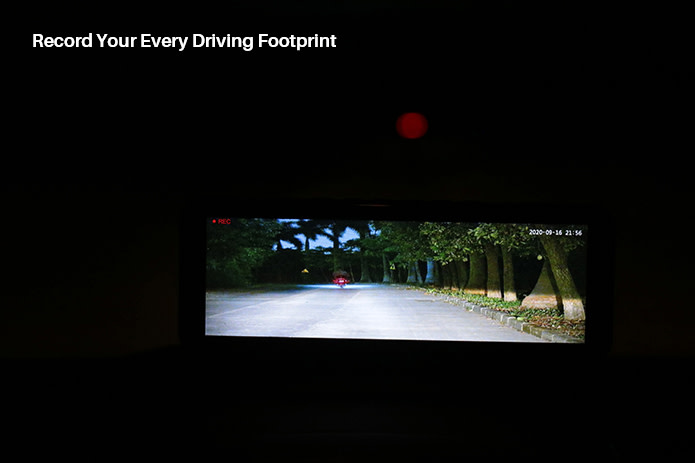 Compare Lanmodo Vast Pro with Other Dashcam & Mobile Phone

Front 45° monitoring range & Rear 170° monitoring range to record all things well to protect your car during parking.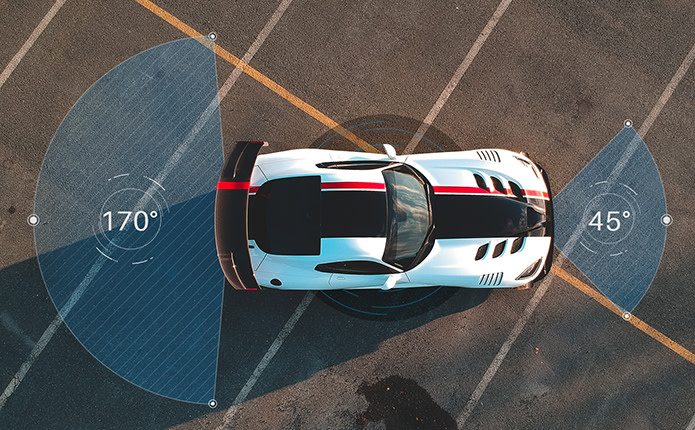 G-sensor detects a sudden collision and separately saves the collision footage to protect your car. All videos are stored in the TF card and named by recording time, you can directly playback videos on the system or check them on your computer through a card reader.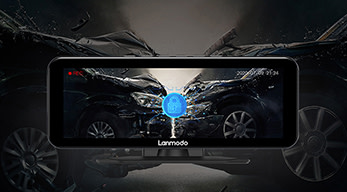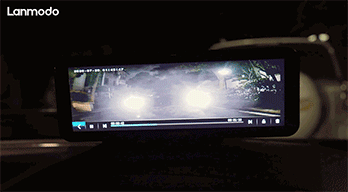 1080P high resolution & full-color image to capture a clear image of behind road conditions.
Supports real-time recording and parking monitoring.
IP67 waterproof, keep it safe from raindrops.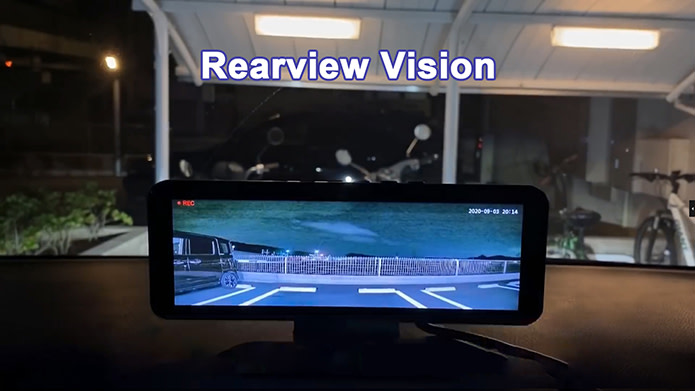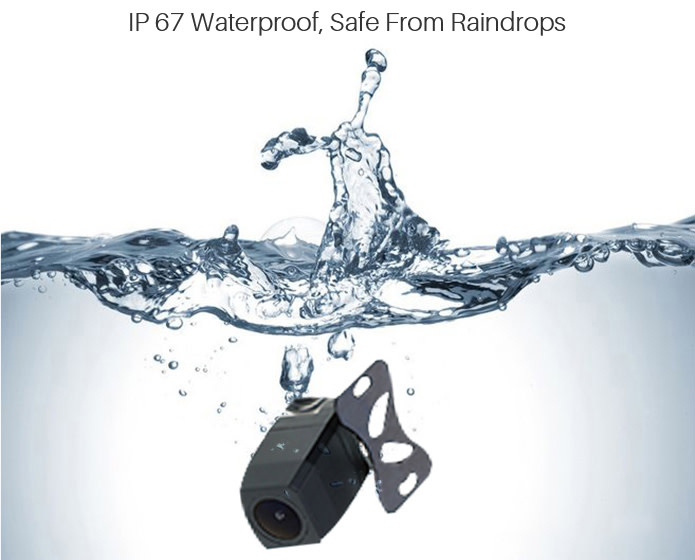 ​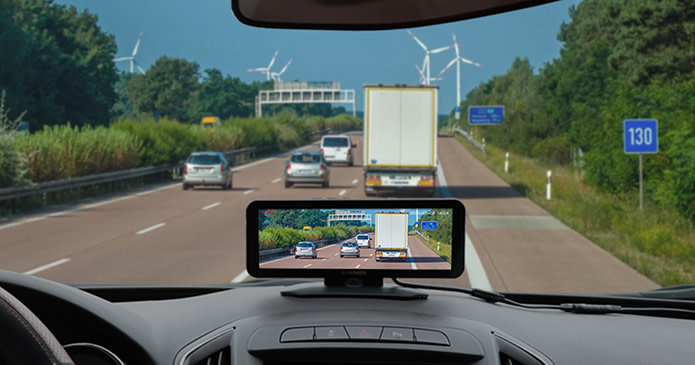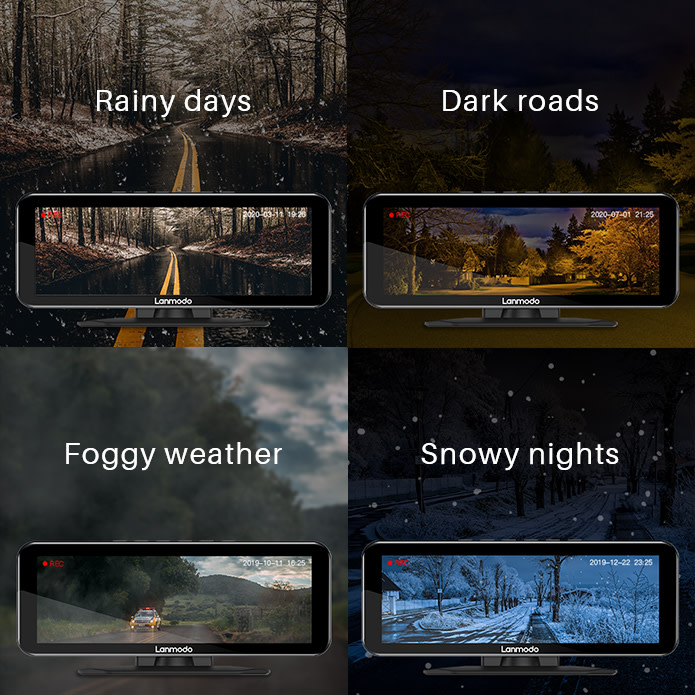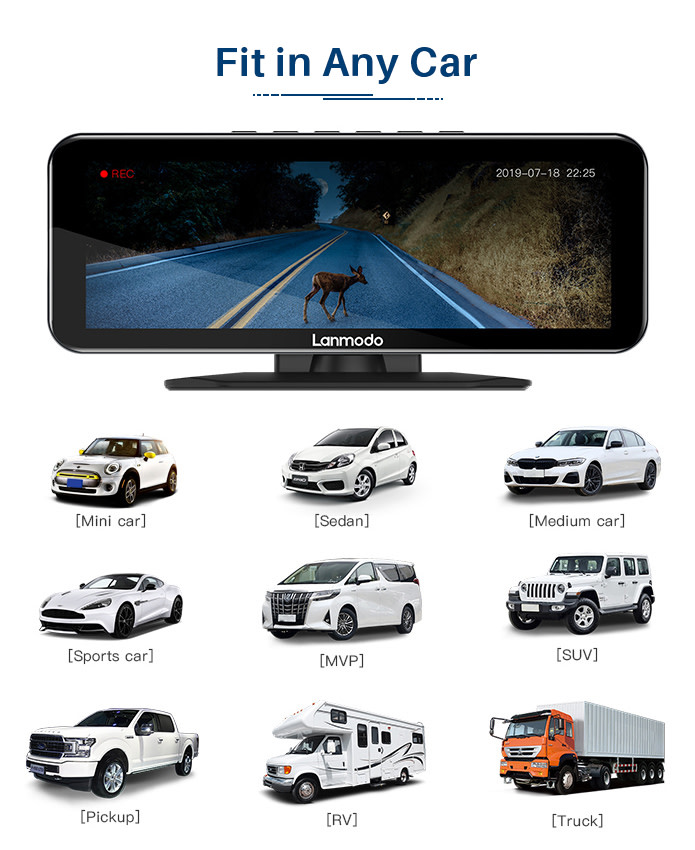 Even on the heavy rainy day, Lanmodo Vast Pro can capture a clear image of road conditions. No worry about blurry vision anymore.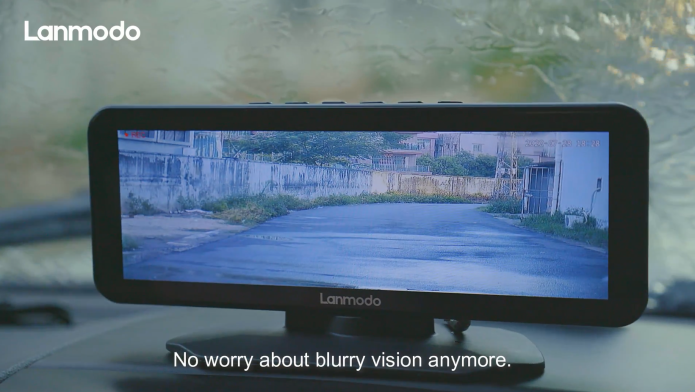 It's easy to meet some animals during night driving on country roads or dark roads without lights, Lanmodo Vast Pro can help drivers spot them in advance to avoid accidents in time.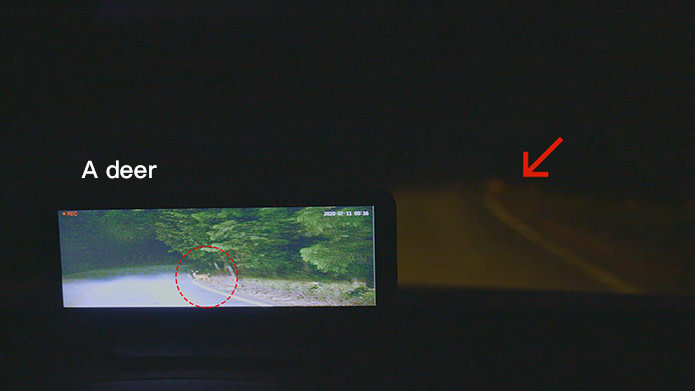 Lanmodo Vast Pro can provide a clear image of road conditions while driving through the dark tunnel. Check the video to see the difference between the naked eye's vision and Vast Pro's night vision. 

This is real feedback from one of our customers. He told us his life has been changed after using Lanmodo Vast Night Vision.
He missed two years of his grandchildren's birthdays because he could not see well, but with Lanmodo Vast, he is visiting his family, celebrating birthdays, and joining his friends for dinner.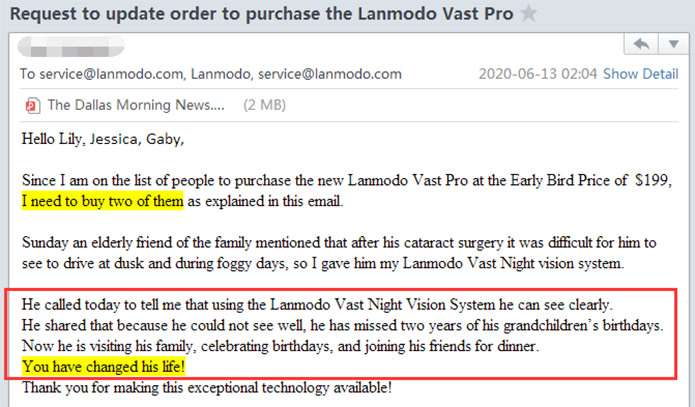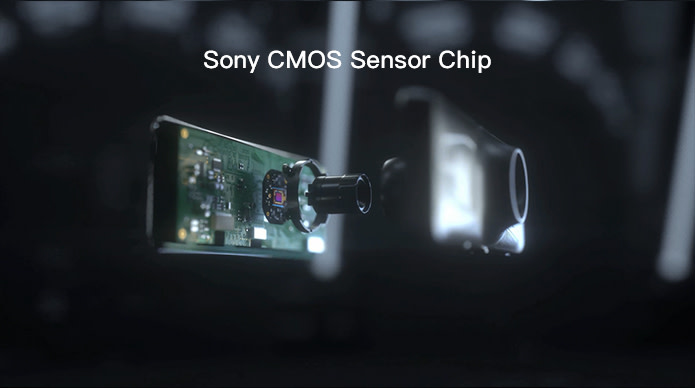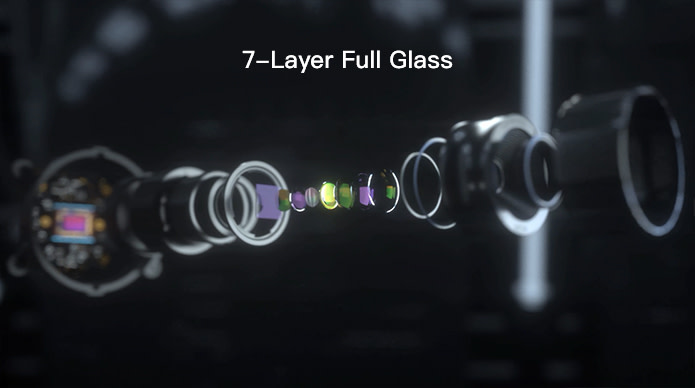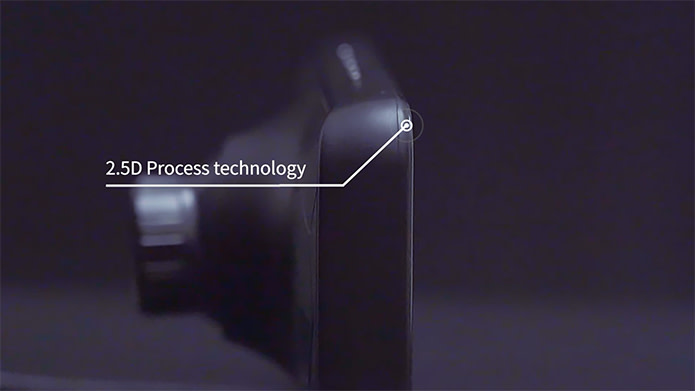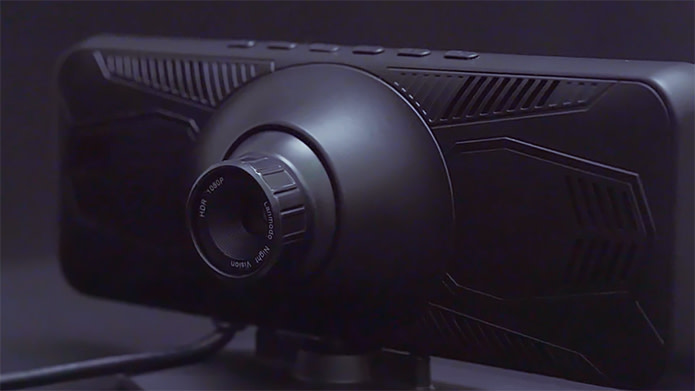 Compare to the Vast, the install stability of Lanmodo Vast Pro has been increased by washable, durable, and sticky Nano glue suction cup or base. Get one Lanmodo Vast Pro to fit in various car models, and it can be moved from one to another car easily.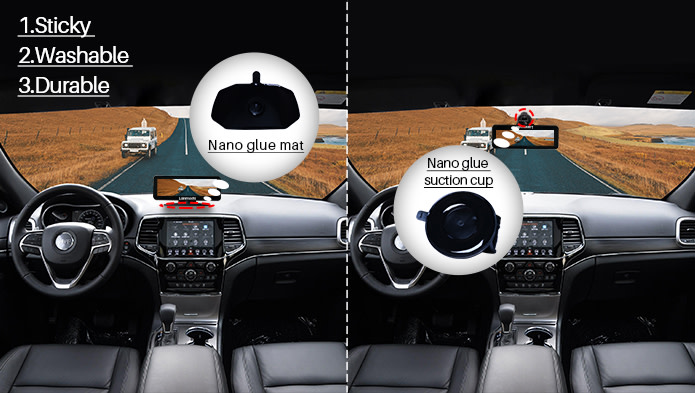 Method 1: Installation on Dashboard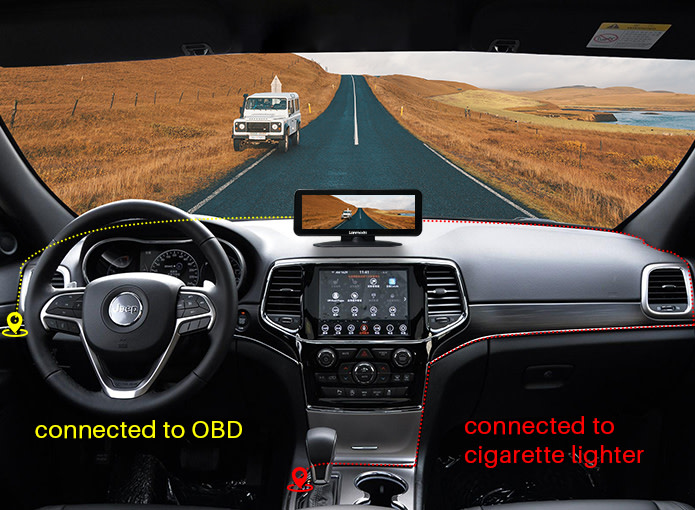 Step 1: Insert Micro SD card into the card slot;
Step 2: Fix the system to the base;
Step 3: Place the system on the dashboard;
Step 4: Connect the system to the cigarette lighter or OBD for power supply
Method 2: Installation on Windshield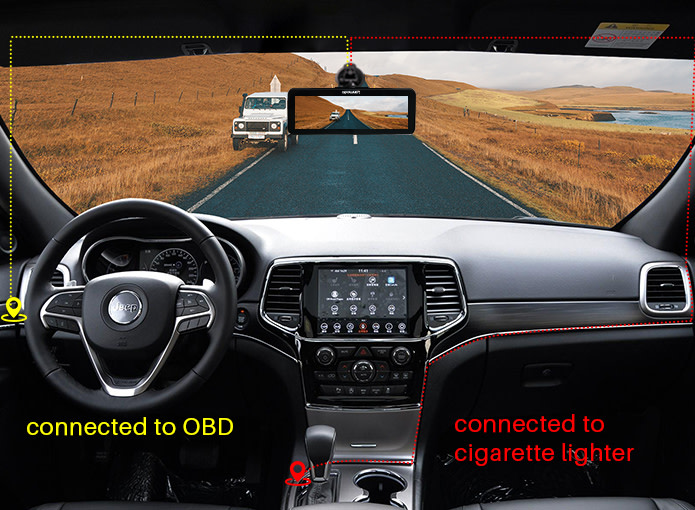 Step 1: Insert Micro SD card into the card slot;
Step 2: Fix the system to the suction cup;
Step 3: Connect the system to the cigarette lighter or OBD for power supply;
Step 4: Change the Installation to be "On Windshield" on the menu page;
Step 5: Install the system on the windshield.

Step 1: Fix the rearview camera to the back of the car;
Step 2: Wire up the rearview camera to the night vision system;
Step 3: Connect the red wire on the extended cable to the reversing lamp positive.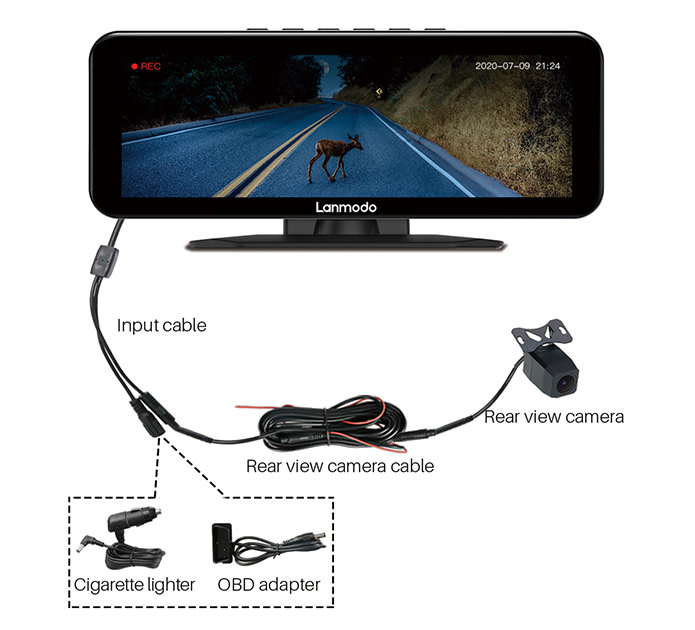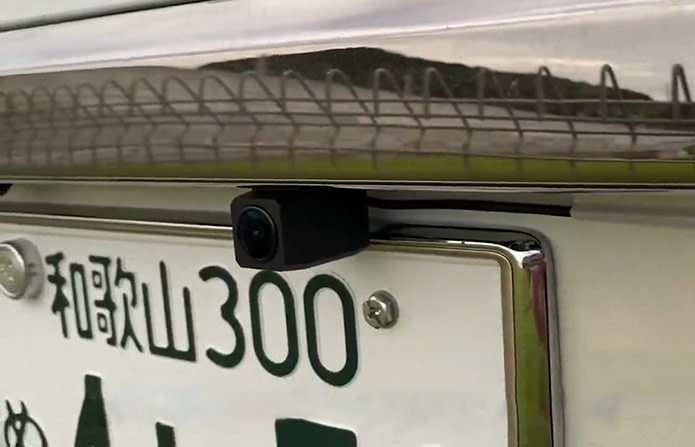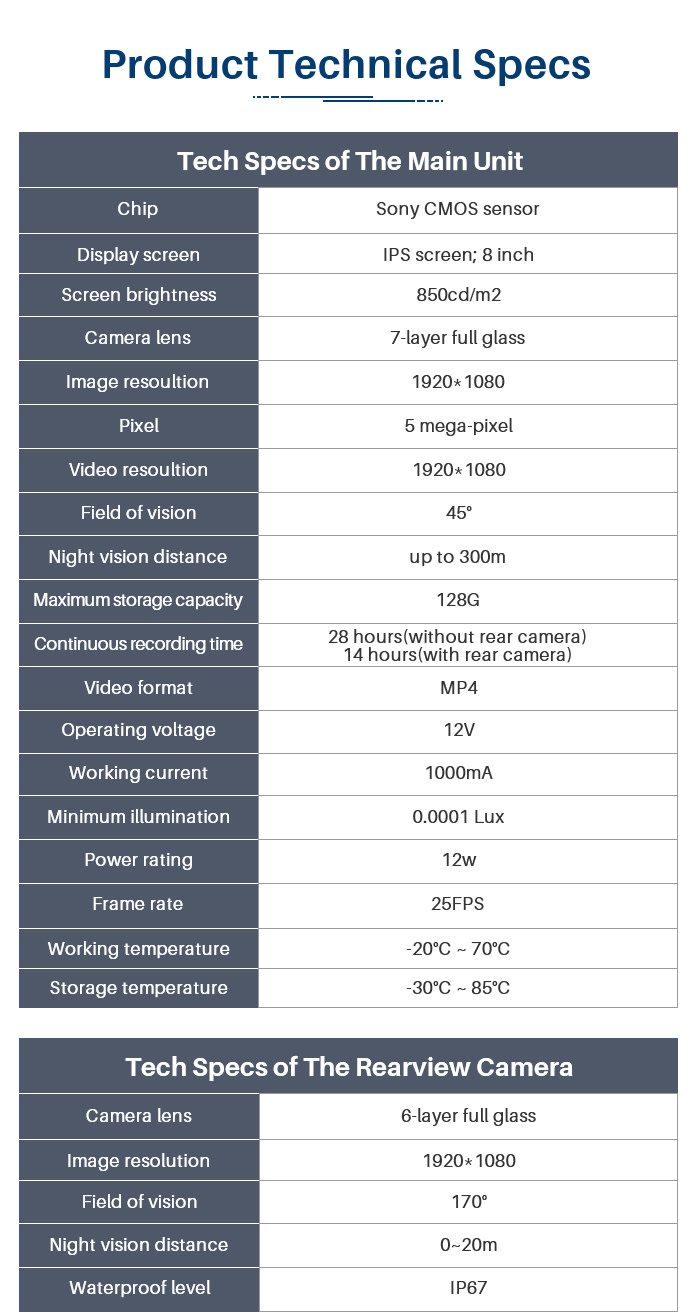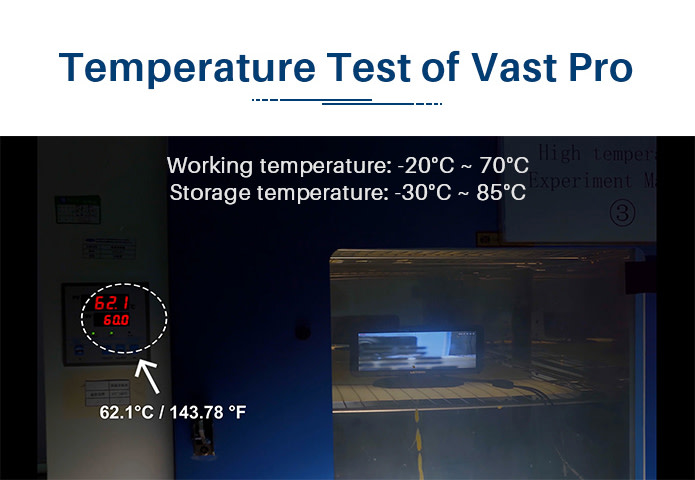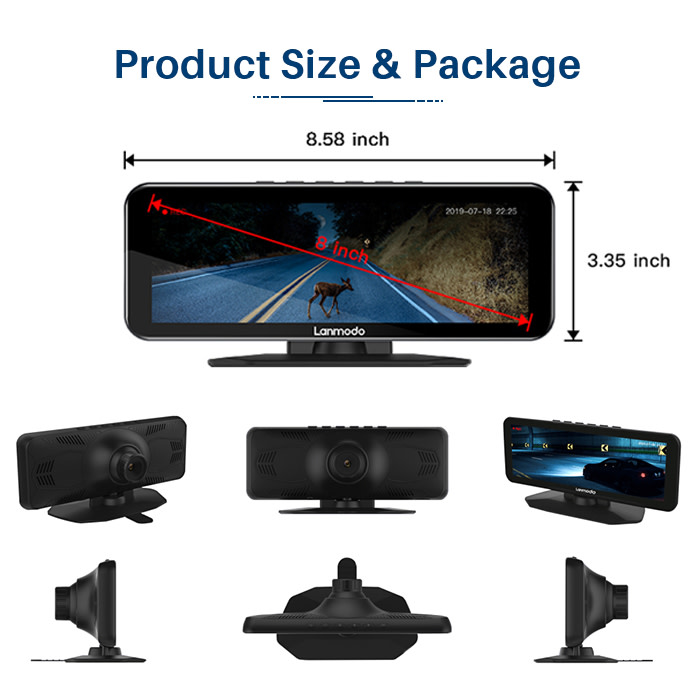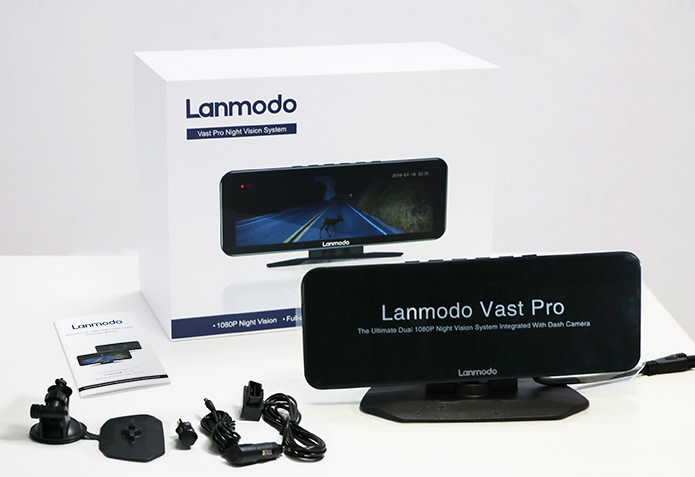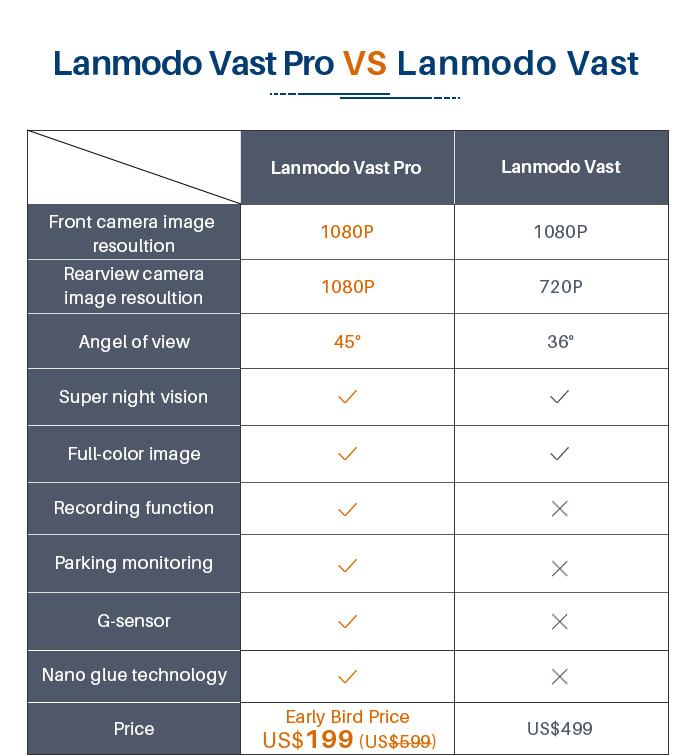 Shipping
Where do we ship?
We are able to ship worldwide. VAT and GST not included. Free shipping to the US, add shipping for the rest of the world.
When do we start shipping?
We plan to ship the product in January 2021. We will keep you up to date on our progress and the expected delivery date of your order.    
*Actual ship dates may vary. We will keep you notified of your product ship date.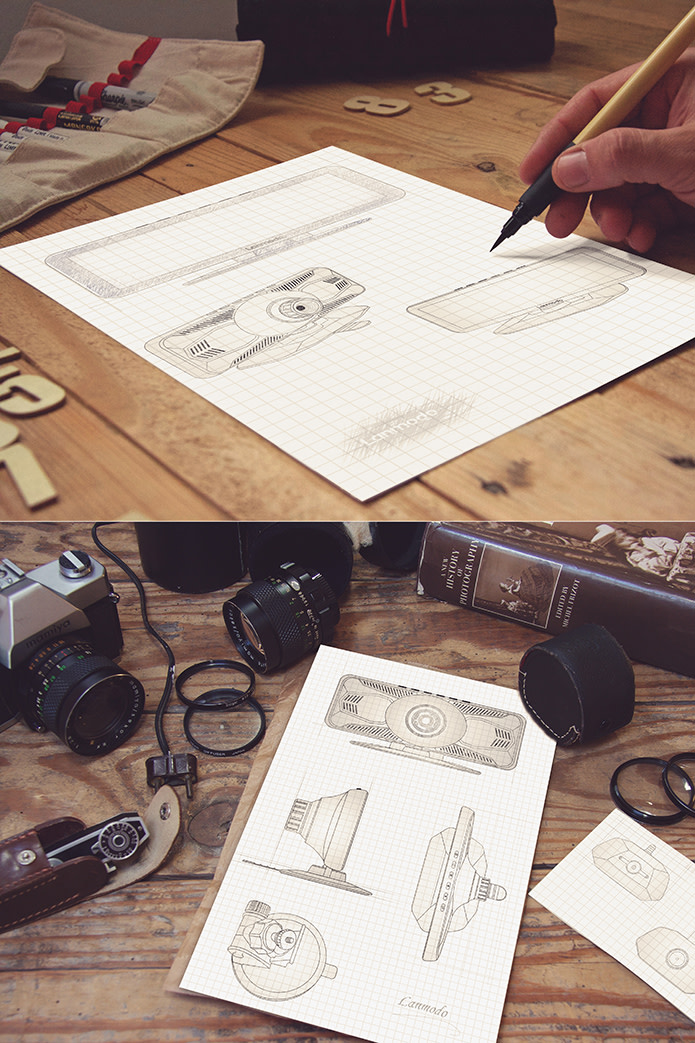 FAQs
What is it? 
Lanmodo Vast Pro is an ultimate dual 1080P night vision system integrated with a dash camera that provides all-in-one driving protection.

What features are available?
Lanmodo Vast Pro is featured with many features to ensure safe driving. With 1080P high-resolution full-color image, it provides drivers with a clear and crisp image even in darkness. Night vision view distance up to 984ft (300m), sees much farther than headlights to inform drivers of the road situation in advance.  A real-time recording function to be used as a dashcam. 24H parking monitor and G-sensor detects the collision footage to protect your car. 
Why do I need this? 
Are you worried about driving at night? Have you ever met animals on some country roads? Did you feel uncomfortable while driving in some driver-unfriendly conditions? Do you want a monitor with a video playback function to check what happens to your car during parking? All those concerns can be solved by Lanmodo Vast Pro, and you will enjoy a new driving experience. 
Why crowdfunding?
This is the third time we come to Indiegogo, and we believe that this crowdfunding platform is the best way. Our first-generation Lanmodo Vast Night Vision gains great feedback from customers. And then, we have spent extensive research and testing to bring forth the absolute best solutions to create the finest product with additional multi-functions such as night vision system, recorder, and parking monitor. We are excited to share this innovation with the world and make it available on Indiegogo.  Through the financing process, we hope to find backers who would become our loyal customers and supporters. By launching this new product with Indiegogo, every step of our progress is inseparable from your support and we would love to get your kindly suggestion and feedback. We are open to more input and have many other ideas for function options. 
Is there a warranty?    
Each Lanmodo Vast Pro comes with a 1-year limited warranty. We also ensure that every unit is free from manufacturer defects and handled with the utmost care during shipment. What's more, if you have any questions or needs during using it, the friendly Customer Care team at Lanmodo will provide detailed videos and instructions to assist you to solve it. 
If I have other questions, who should I contact?    
Please reach out to our Customer Care team on the comments section of this Indiegogo page for any other inquiries you may have!