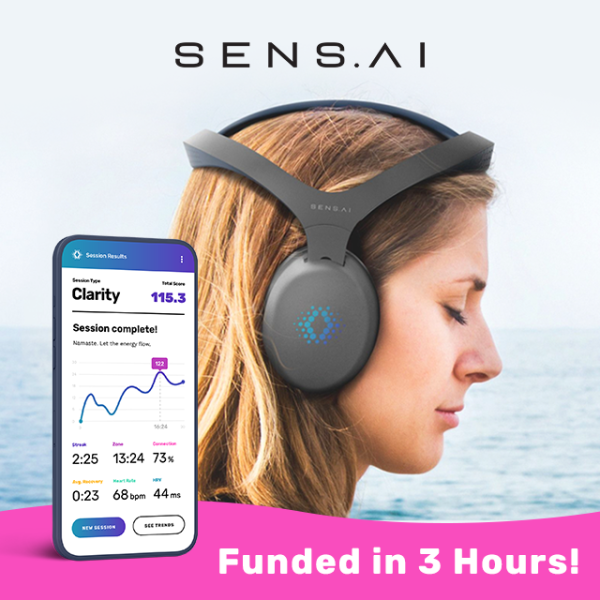 Sens.ai: Make Your Brain Sharper
$85,465
raised out of
$30,000
Concept
Supercharge Your Brain for Calm, Focused Performance In Just 20 Mins, 3 Times / Week.
Story
Just Launched!
48HR Launch Deal Expires in:

If you've ever felt like your brain was capable of more — more focus, more productivity, more creativity and calm — get ready. Because in just 20 minutes a day and 3 times a week, Sens.ai's patent-pending neurotechnology delivers the most comprehensive brain training solution ever offered at home.
Now you can optimize your brainwaves anywhere, any time: Uber rides, planes or your backyard.  In just 8 weeks, take your brain performance to another level…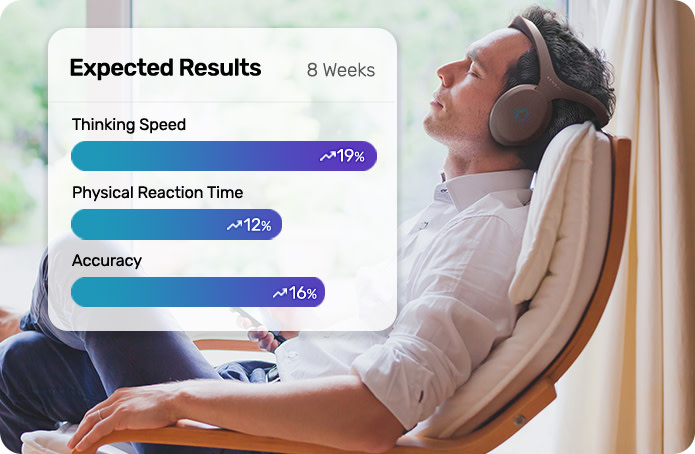 These results are from studies on healthy brains using similar protocols as Sens.ai's Build Resilience course. You can expect comparable results following the app's recommended pace over the 8-week course. This is just one of Sens.ai's sixteen 8-12 week courses. Reference Studies: [1] [2].


Clinical Grade EEG Neurofeedback
Photobiomodulation (infrared light therapy)
Heart-rate variability training


The only personalized, truly adaptive brain training system. Cutting-edge hardware in a comfortable headset with a powerful app to guide your journey.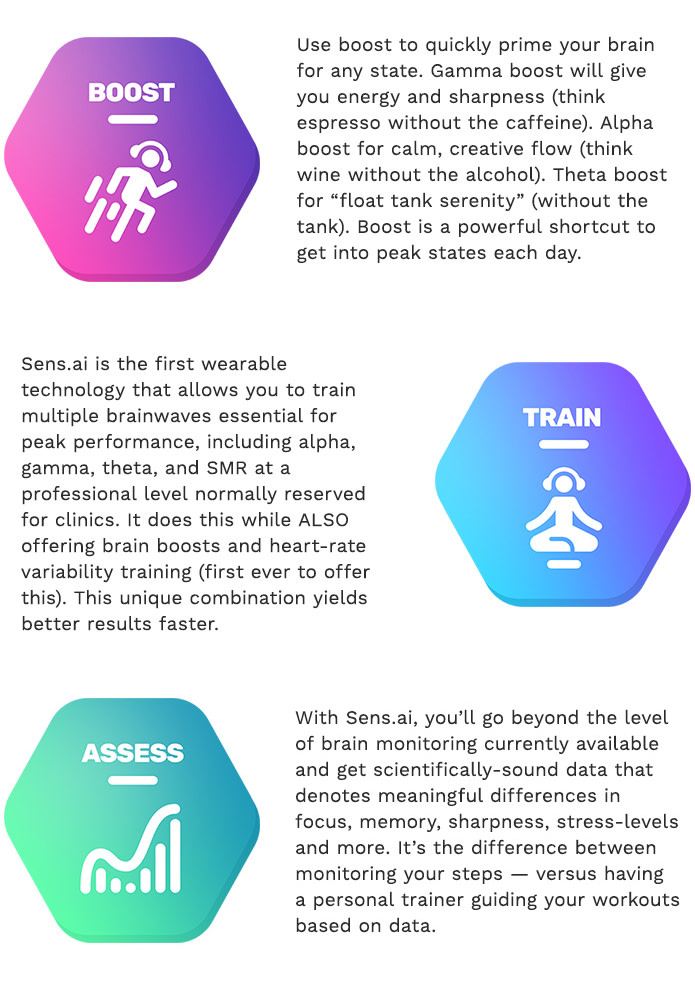 Three years ago, we set out to deliver Gamma Neurofeedback in an easy-to-use wearable. With a diverse team of brain experts, we began work on the ideal home neurotherapy system.
Seven patents at various stages of approval and numerous technical breakthroughs later, we have developed a solution that we can't wait to share with you.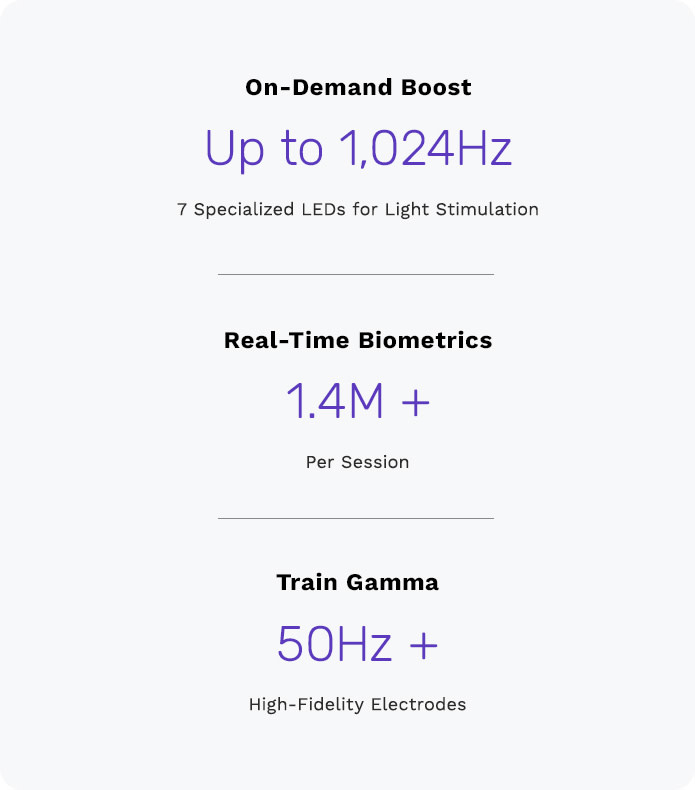 Can read even the fastest brain waves, Gamma, up to 50Hz+ with signal integrity.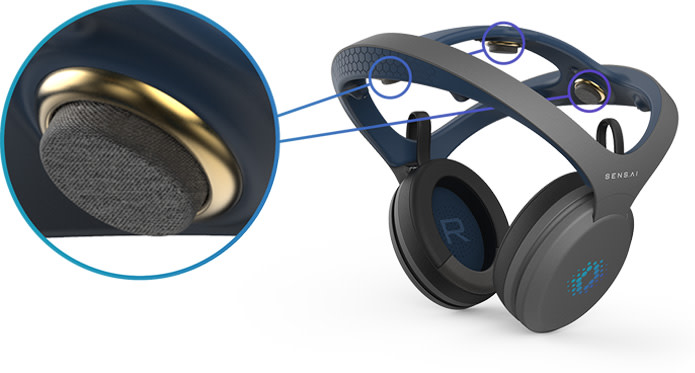 Provide personalized 'boosts' accessible stand-alone or during Neurofeedback training for faster learning.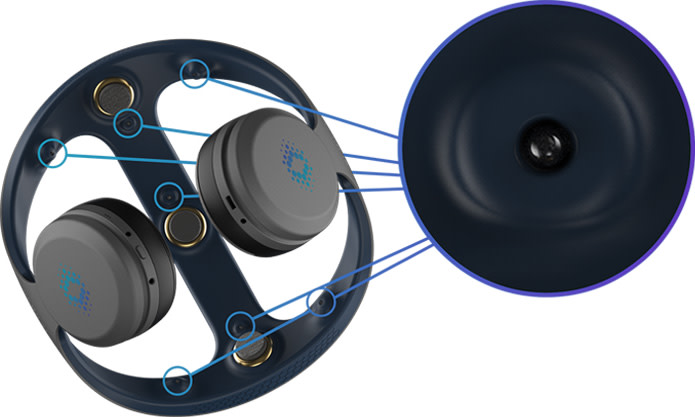 The Pulse Oximeter sensor can read heart signals thousands of times each second. This is critical for heart-rate variability training.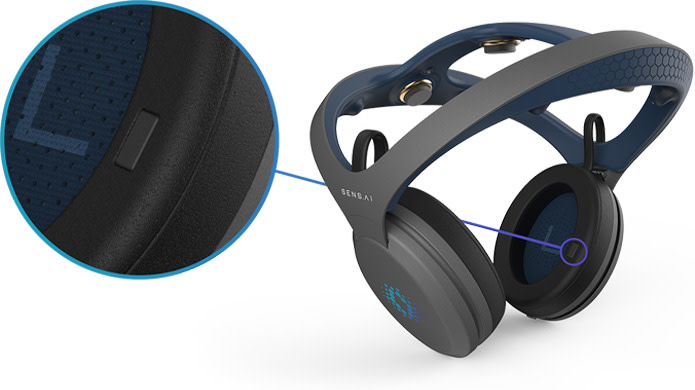 Sens.ai helps you explore your inner world more deeply and blissfully by facilitating advanced states of meditation, contemplation, and peak performance in all areas. As a result, you cut through the distractions of daily life and make powerful changes that might normally take much longer — or require more investment. We believe this technology revolution is essential to the survival of our species and planet. And we hope you'll join us.
Sens.ai has 16 courses, each is 8-12 weeks and specific to your cognitive goals. These are engaging challenges that transform.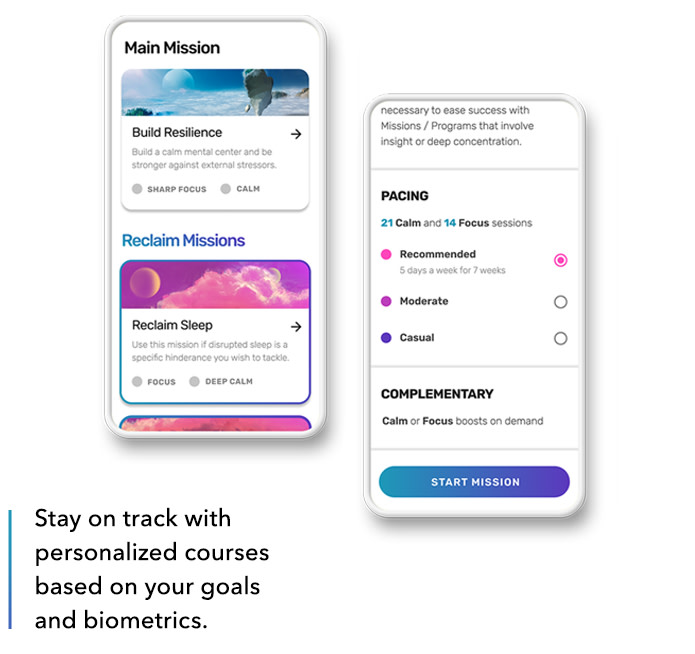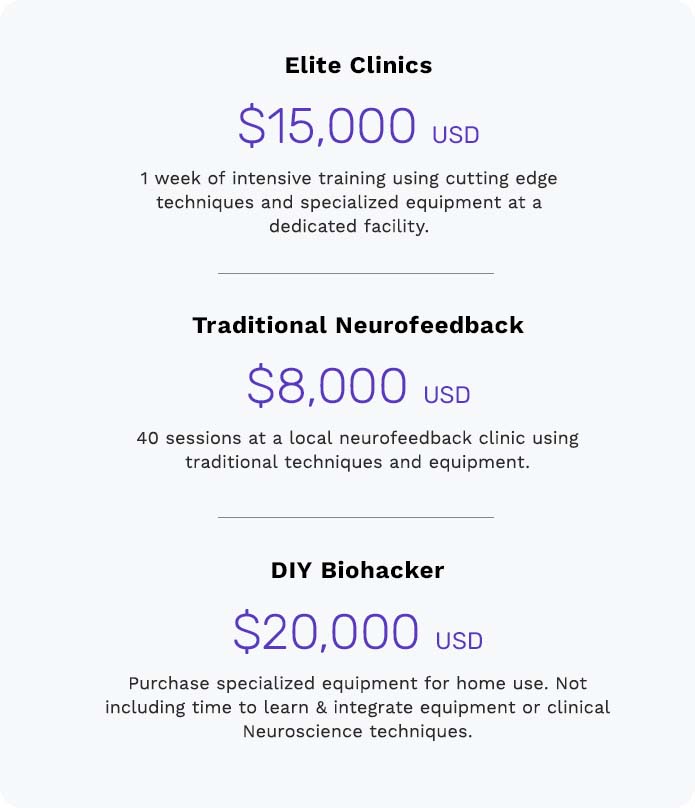 Over 20 Programs to Choose From
Programs are ~ 20-minute Sessions developed by brain experts to strengthen healthy brainwave patterns. Sens.ai offers more programs than any other home system.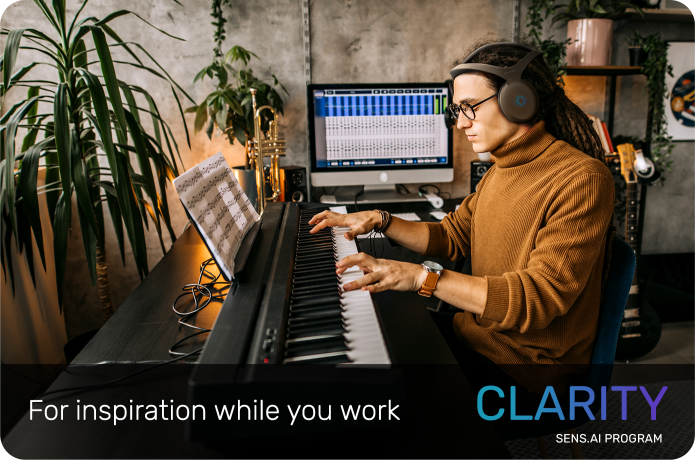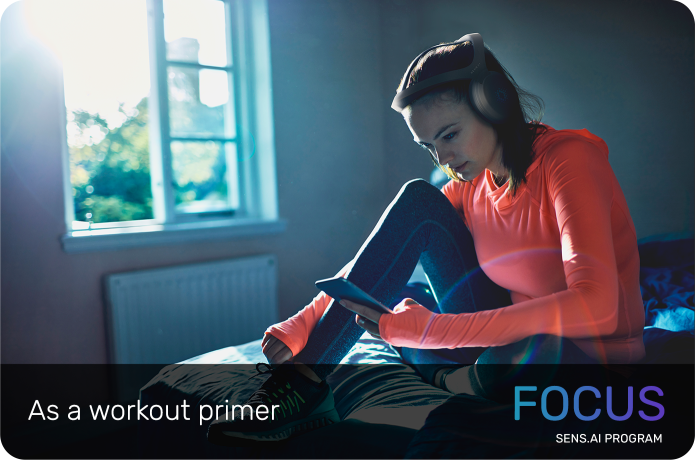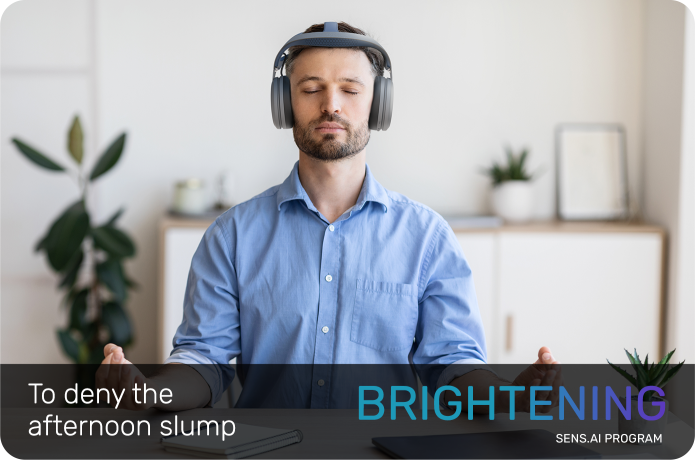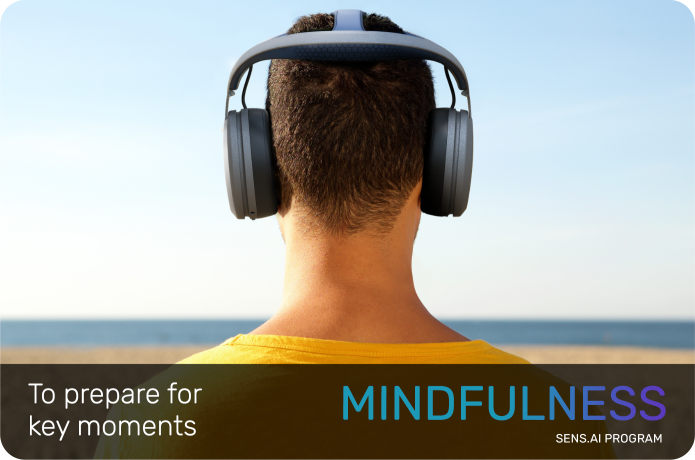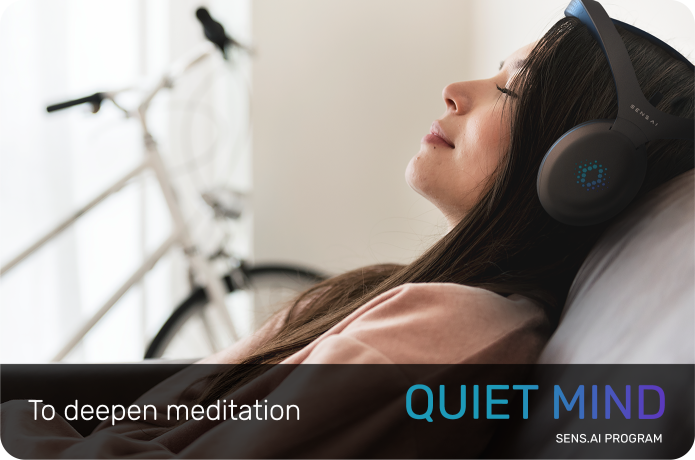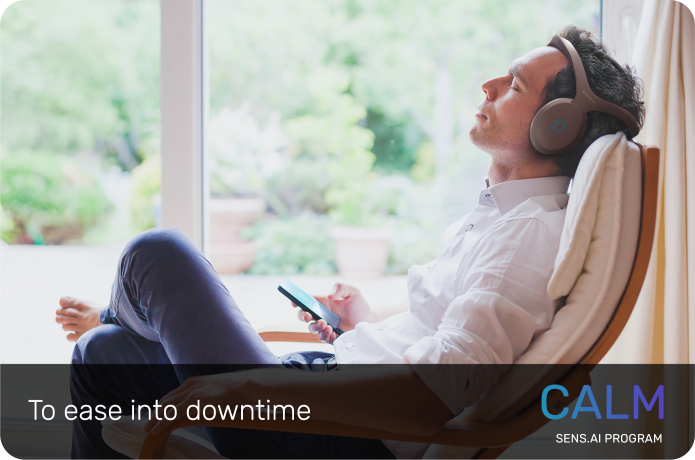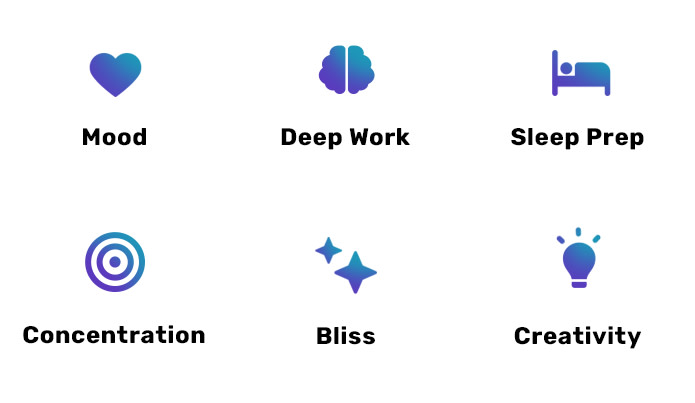 Based on consciousness research, we know which meditation styles match certain brainwave patterns. We include some powerful guided meditations as optional because we know this will improve your training results.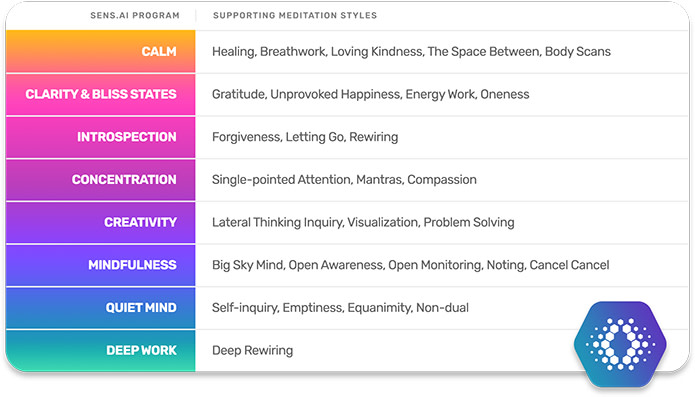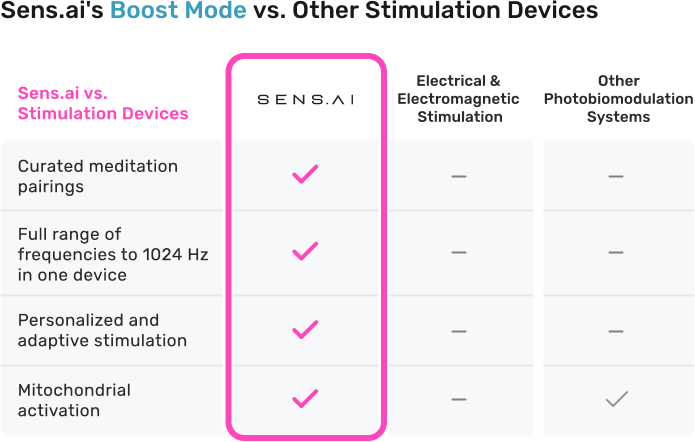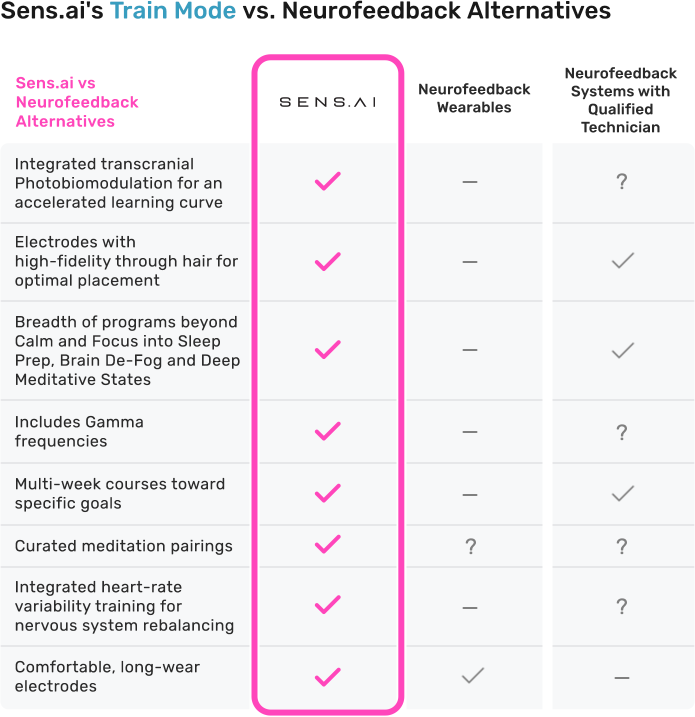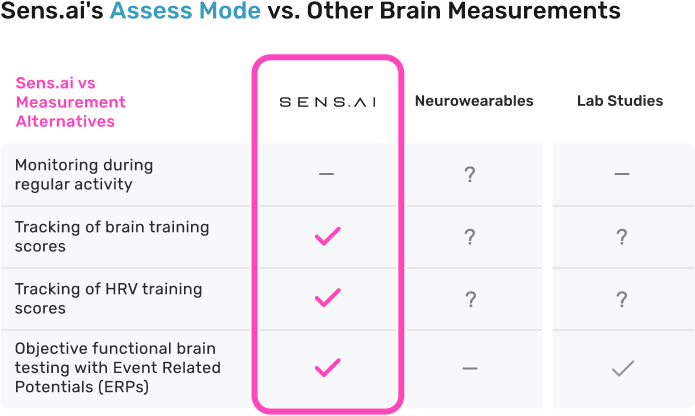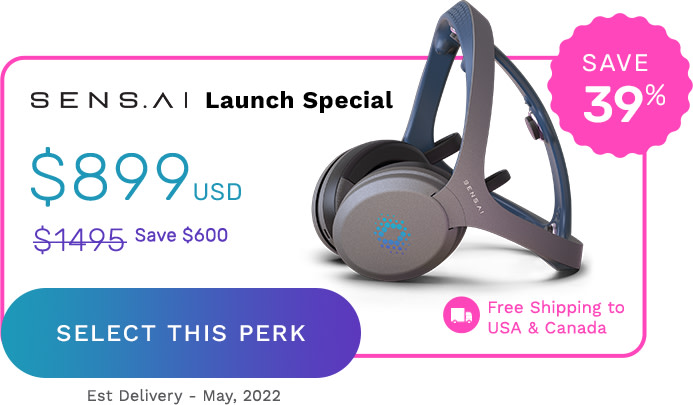 IMPORTANT – SHIPPING:
FREE Shipping to US, Canada, UK and EU. Estimated $25 shipping charges to Australia, China, Hong Kong, Japan. For the rest of the world, exact shipping costs based on location will be applied after the campaign ends.

Let the Sens.ai team help you with your pre-order. Head here to start chatting: sens.ai/chat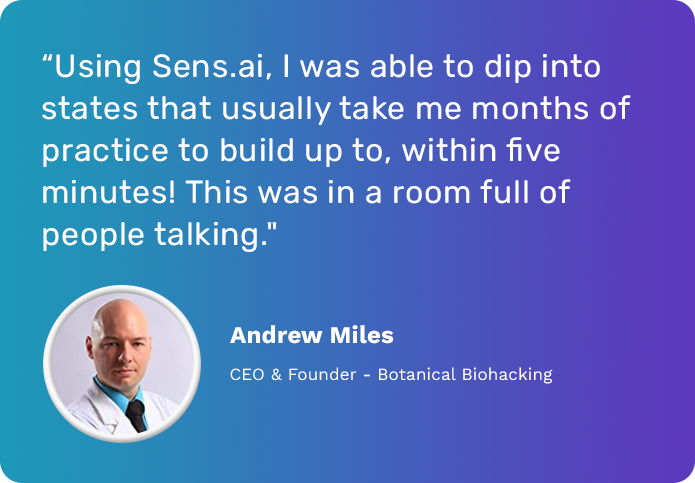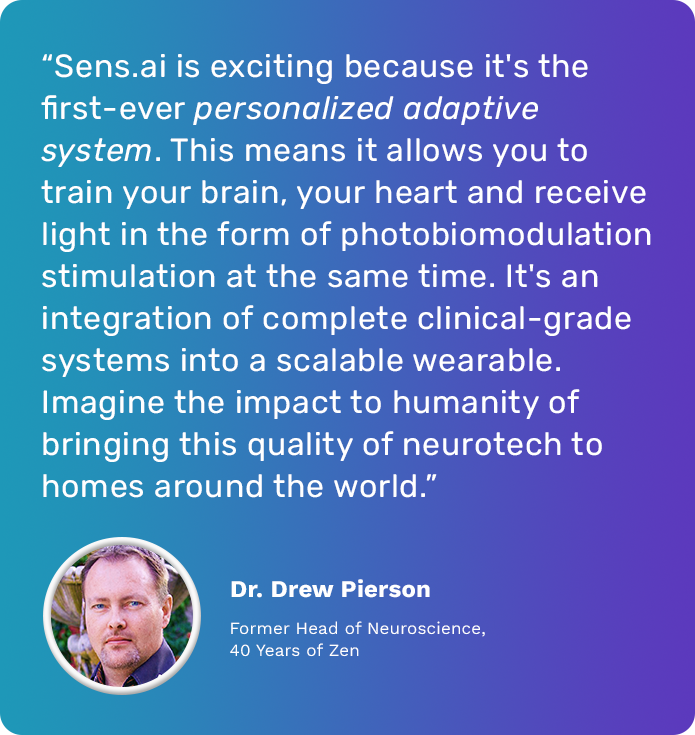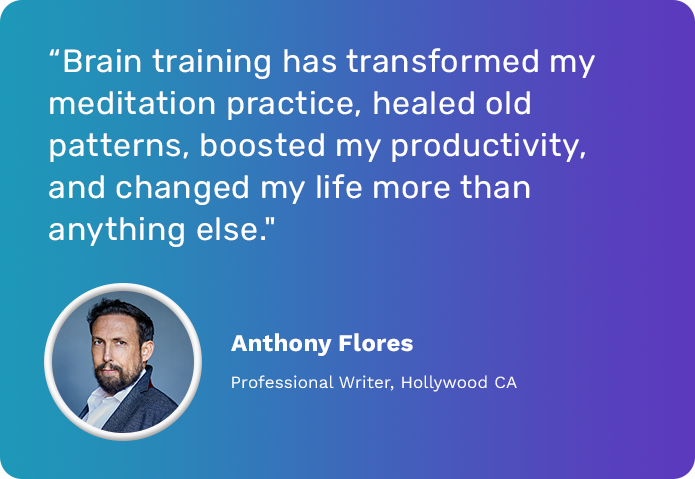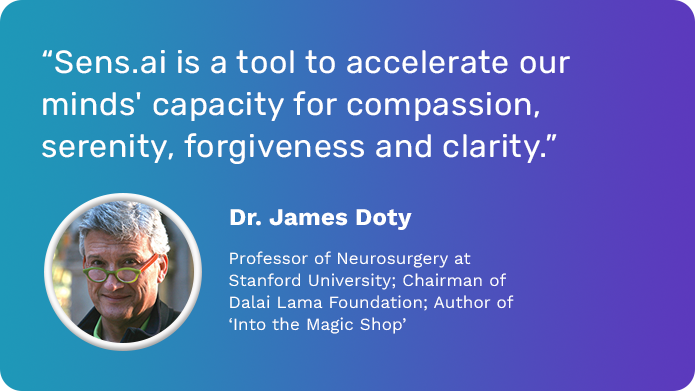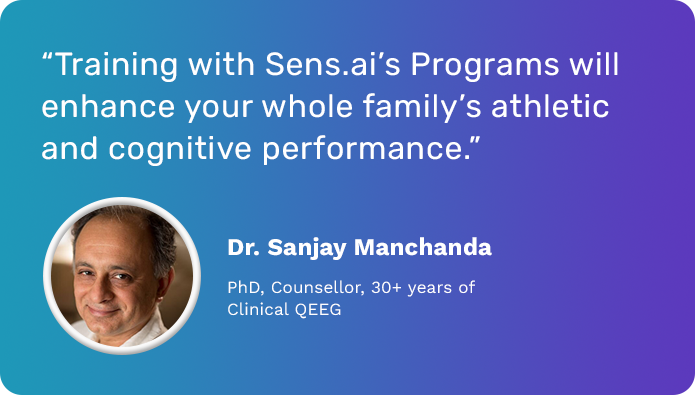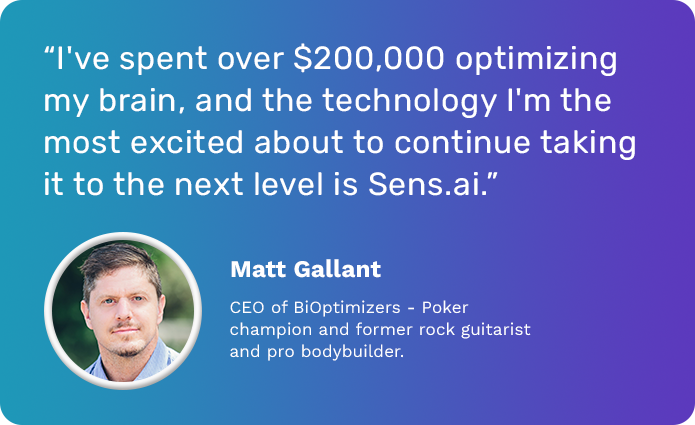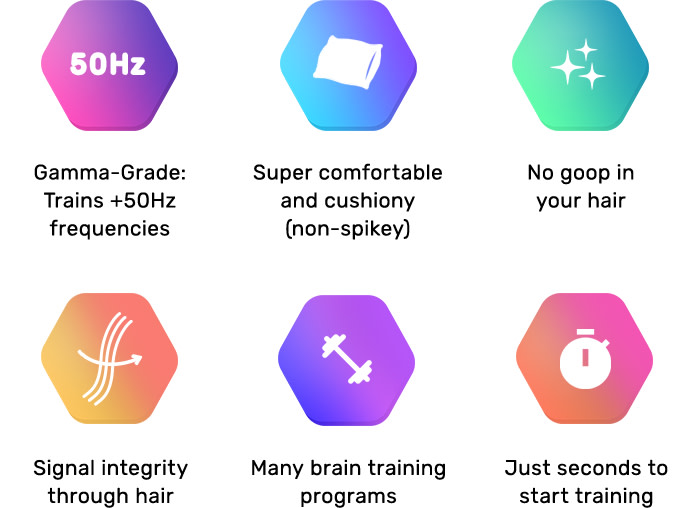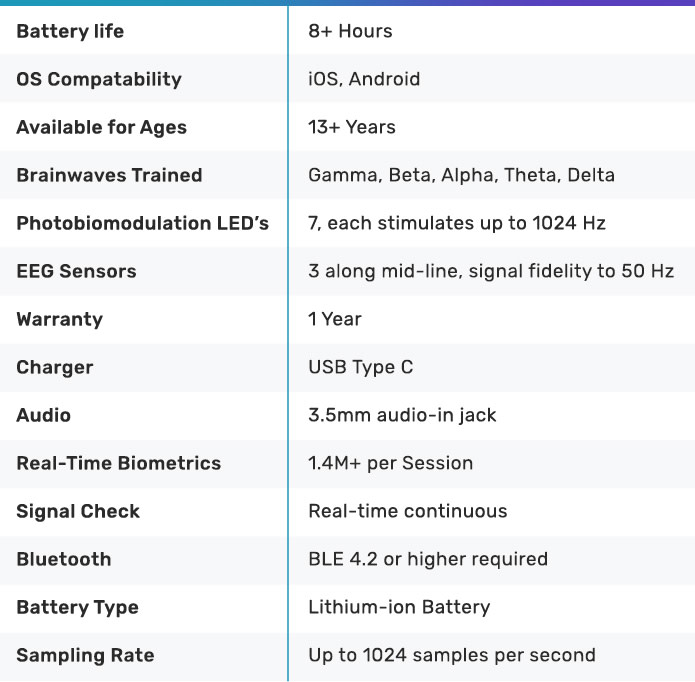 Sens.ai's technology has been engineered from the ground up, including sensors, electronics, digital signal processing, App and user experience design.
Our years of research and development is what makes it possible to read high fidelity brainwaves through hair and bring the broadest range of brain training programs to your home.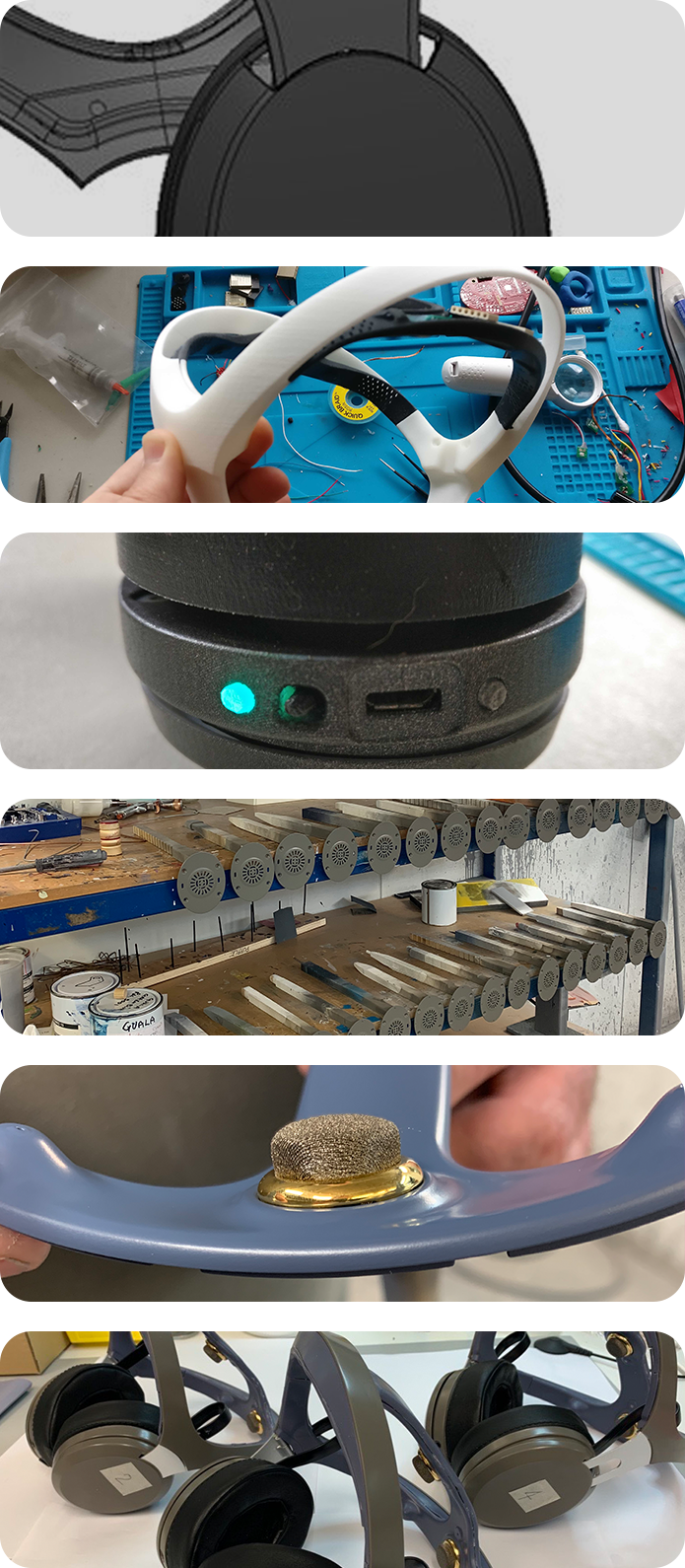 We use an American contract manufacturer to source 3rd party components from all over the world, manufacture proprietary components, and assemble the final product. We have taken significant steps to mitigate supply chain delays. We have pre-purchased critical components and are readying the manufacturing tools for the production mold.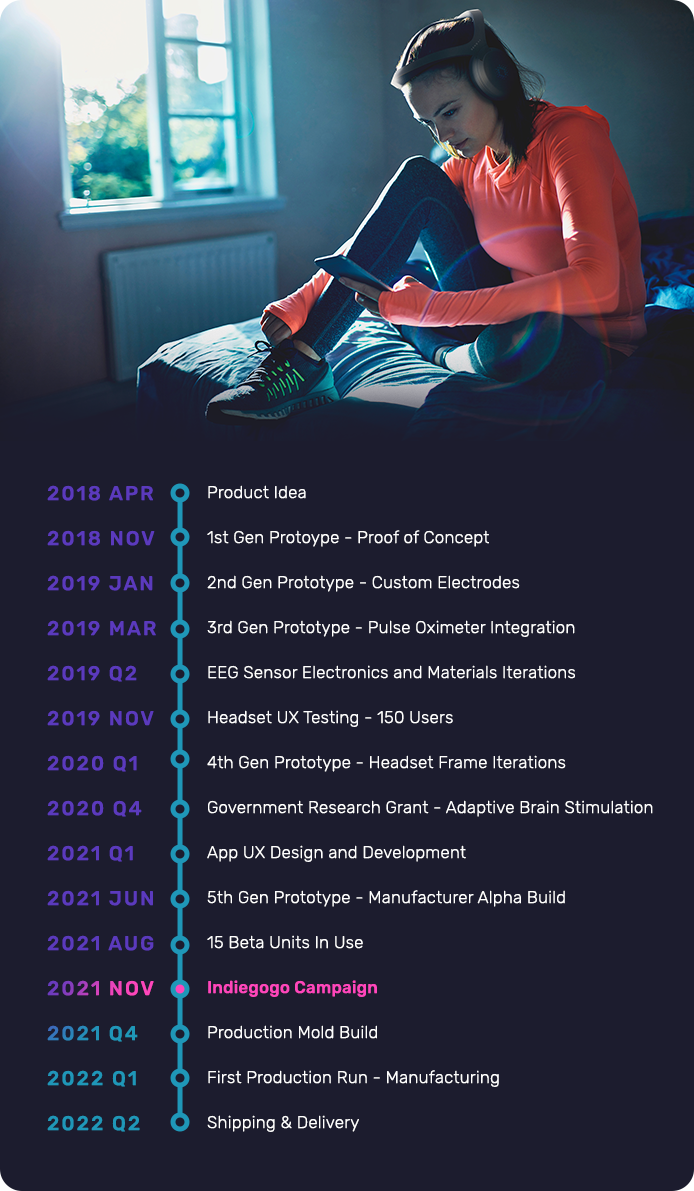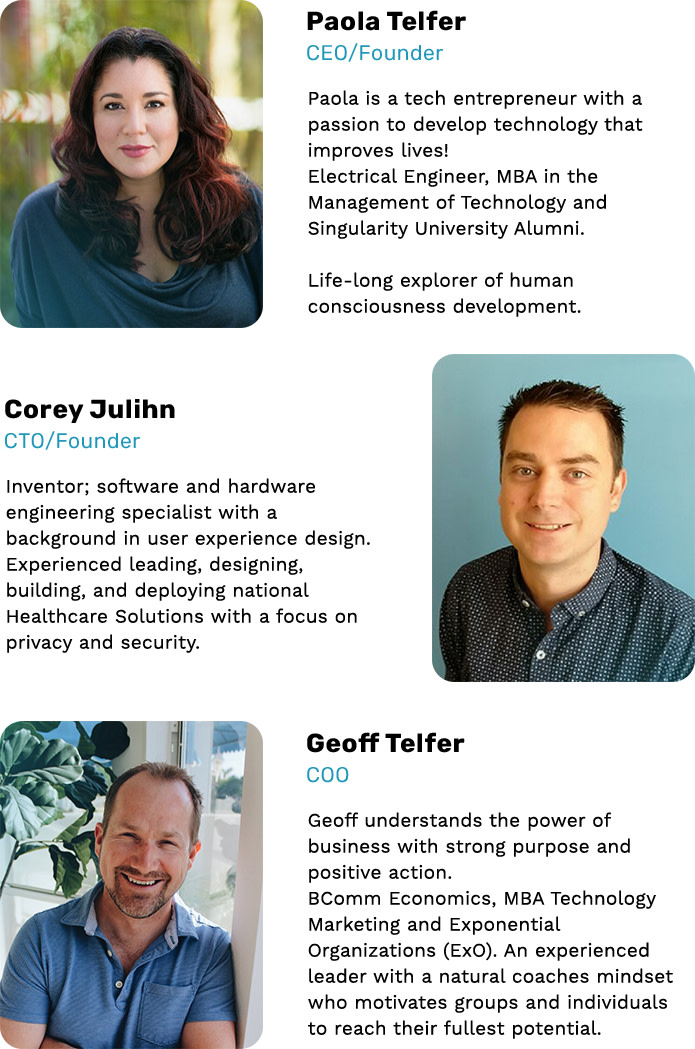 By backing now, you'll get to own one of the very first products off of the line, plus exclusive access to provide valuable feedback that will shape future generations of the product.

We plan to ship starting in Q2 2022. We will keep you up to date on our progress and the expected delivery date of your order.
We will keep you notified of your product ship date.

Shipping will not be charged during the campaign and will be determined when the shipping date and address is confirmed.
Shipping will be FREE to US, Canada, UK and EU.
Estimated $25 shipping charges to Australia, China, Hong Kong, Japan,
For the rest of the world, the cost will be calculated prior to shipping for confirmation.

Our own clinical trials are in the design phase, but the underlying technology is well-proven to induce brain states to improve cognitive recovery, mental performance and meditation. See studies below regarding the underlying science.
The effect of training distinct neurofeedback protocols on aspects of cognitive performance
EEG Neurofeedback: A Brief Overview and an Example of Peak Alpha Frequency Training for Cognitive Enhancement in the Elderly
Effects of SMR and Theta/Beta Neurofeedback on Reaction Times, Spatial Abilities, and Creativity
Brain Oscillations in Sport: Toward EEG Biomarkers of Performance
Stability of an ERP-Based Measure of Brain Network Activation (BNA) in Athletes: A New Electrophysiological Assessment Tool for Concussion
The Impact of Resonance Frequency Breathing on Measures of Heart Rate Variability, Blood Pressure, and Mood
Increased Gamma Brainwave Amplitude Compared to Control in Three Different Meditation Traditions
The effect of gamma enhancing neurofeedback on the control of feature bindings and intelligence measures
Mindfulness-induced changes in gamma band activity – implications for the default mode network, self-reference and attention
Meditation States and Traits: EEG, ERP, and Neuroimaging Studies
Large Effects of brief meditation intervention on EEG spectra in meditation novices
Mindfulness meditation and consciousness: An integrative neuroscientific perspective
Increased Gamma Brainwave Amplitude Compared to Control in Three Different Meditation Traditions
Event-related delta, theta, alpha, and gamma correlates to auditory oddball processing during Vipassana Meditation
CITATIONS:
[1]  The effect of training distinct neurofeedback protocols on aspects of cognitive performance – David Vernon et al. International Journal of Psychophysiology 47 (2003).
[2]​ EEG Neurofeedback: A brief overview and an example of peak alpha frequency training for cognitive enhancement in the elderly – Joel F. Lubar et al. The Clinical Neuropsychologist, 21: 110–129, 2007.
MEDICAL DISCLAIMER: 
Sens.ai products and services are not medical devices, and are not intended to mitigate, prevent, treat, cure or diagnose any disease or condition. If you have any concerns about your health, please consult your doctor.

Let the Sens.ai team help you with your pre-order. Head here to start chatting: sens.ai/chat