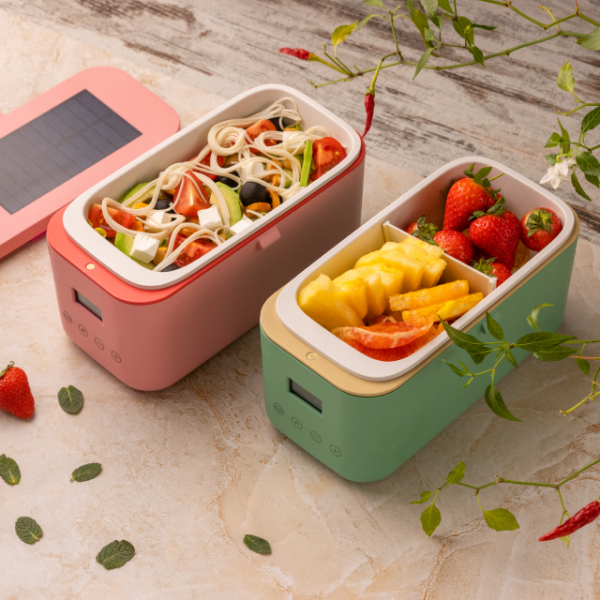 SunnySide: Self Heating & Cooling Lunchbox
$226,228
raised out of
$10,000
Concept
The solar-Powered smart lunch box that keeps your meal at ideal temperature | Self Heating & Cooling
Story

Packing lunch has its perks. It's cheap, nutritious, and knowing exactly what's in your food is that much more appealing. Say no to fast food and unhealthy lunches — quickly prepare your meals at home and eat healthy on the go!
Introducing SunnySide
A Revolutionary Smart Take on the Traditional Lunchbox
The one-of-its-kind solar-powered self heating lunch box that makes lunchtime your favorite time of the day. The built-in thermometer paired with the sensor app lets you control the temperature of the lunchbox keeping your meal fresh, healthy and satisfying all at the same time. Not only does this solar powered lunch box keep your tasty goodies fresh for 20 hours but it also heats your food in minutes whenever required using its innovative induction heating technology.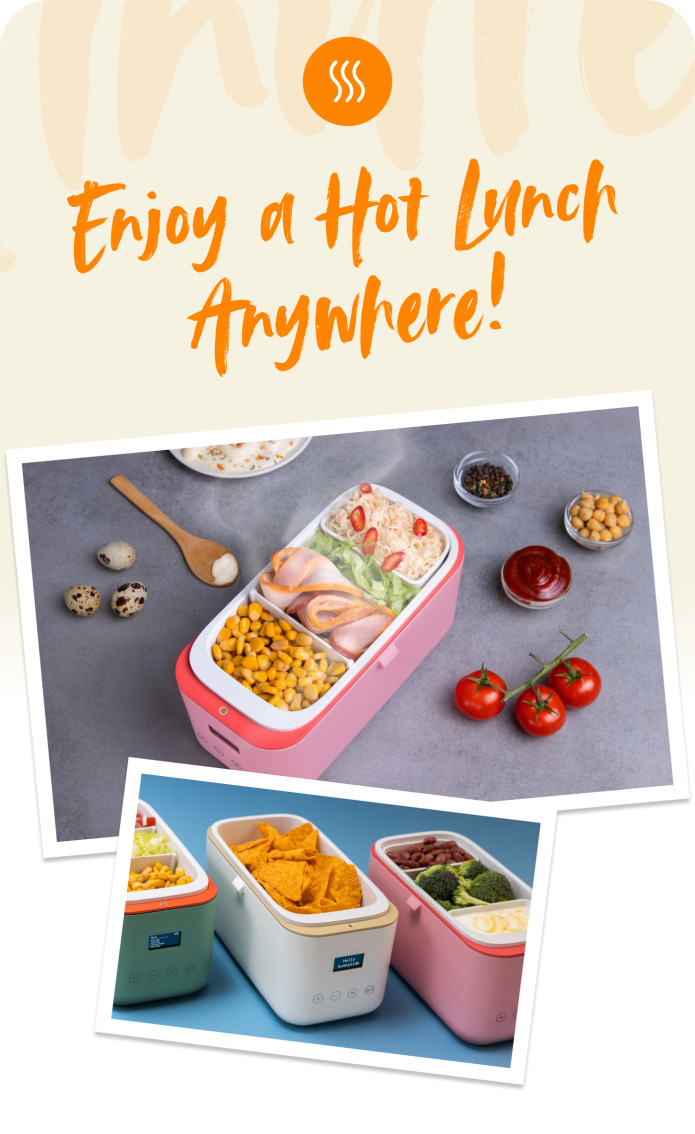 Enjoy hot food in minutes anywhere and anytime with the SunnySide innovative electromagnetic induction heating. SunnySide heats your food evenly, maintaining the texture and flavor of your food. The induction coil heats your food at up to 75C (167F) degrees and uses less energy, making it possible to reheat your meals up to 7 times with just a single charge. This makes it unlike any other electric lunch box available.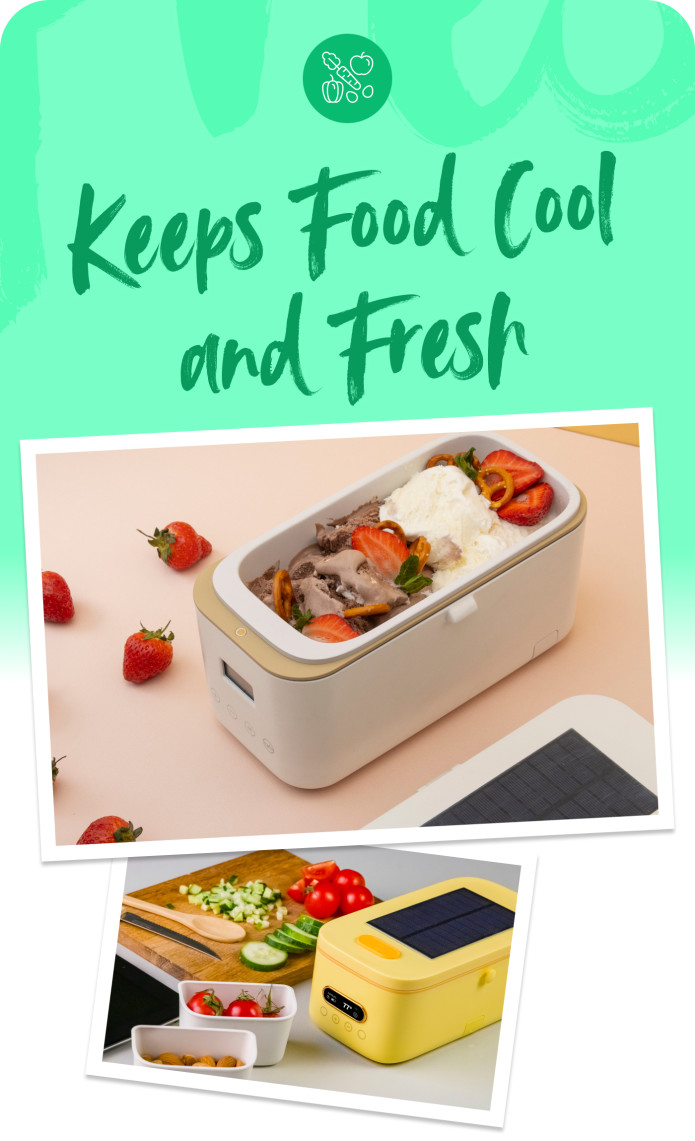 You scream, I Scream, we all scream — because the sunshine melted the ice cream! Don't let the summer heat get you down! Enjoy a tub of ice cream on the go, delicious cake with cute frosting for lunch or keep any salad fresh and crispy for longer.
With SunnySide's built-in thermometer, cooling element, 3 fans, and a thick layer of insulation, food stays fresh and chilled for a day (or longer) — perfect for picnics, barbecues, and adventures.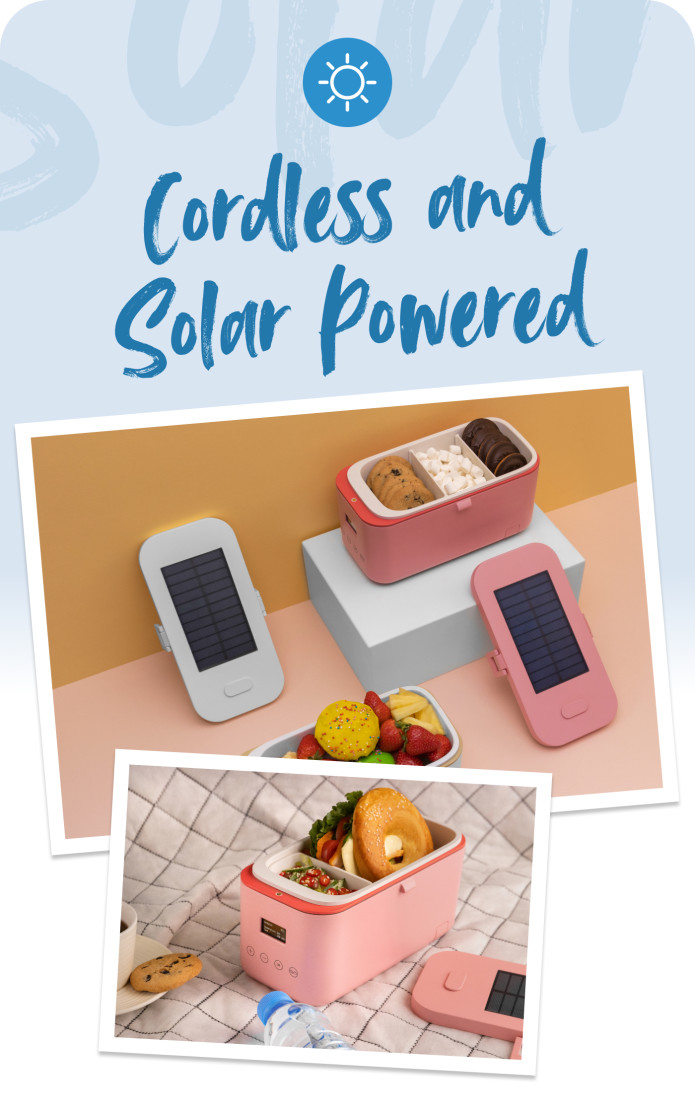 Eating on the go? We've got you covered.
Thanks to its solar panels, SunnySide lunchbox does not need to stay plugged in. With its cordless functionality, you can eat a hot or cold meal anytime, anywhere.
With a single charge, your food stays fresh for up to 20 hours and can be heated up to 7 times. At the same time, this game-changing lunchbox can charge your mobile phone on the go with a built-in 10,000 mAh internal power bank. How cool is that?
Just pack this self heating food container with your favorite food, and you're ready to go.


 Heating Process
Cooling process
Other features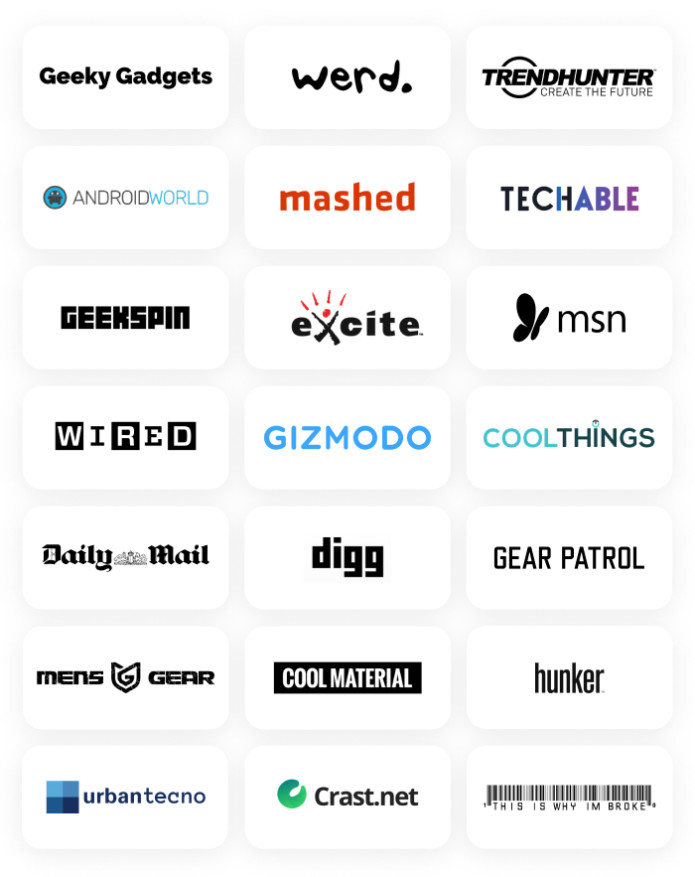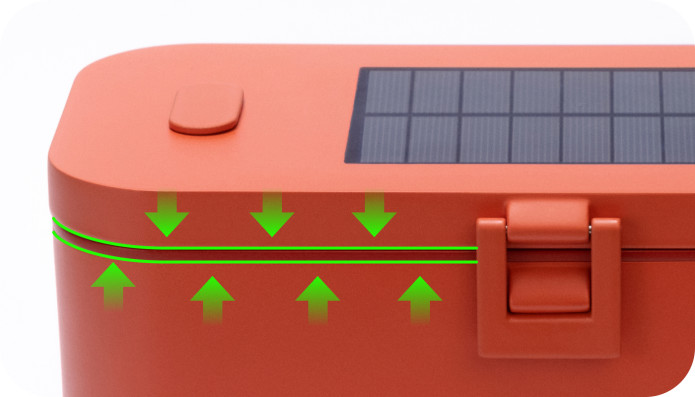 An intelligent locking mechanism allows a solid grip between the container and the lid, preventing potential leakage in this heatable lunch box.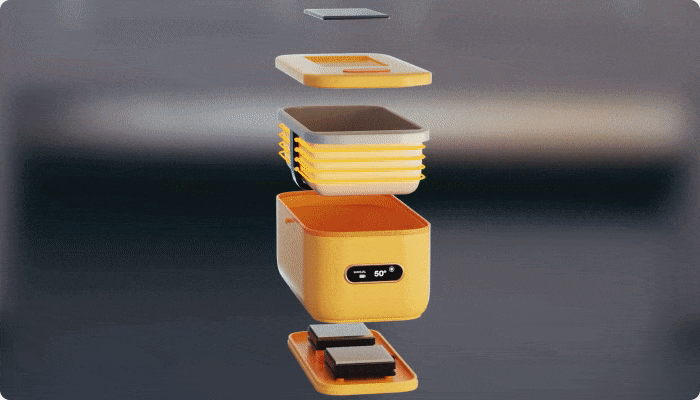 Harness the power of the sun! With the built-in 10,000 mAh battery, you can not only heat or chill your meals, but also charge your devices right from the lunch box. That's right — no more searching for an outlet or being tethered to a charging cord.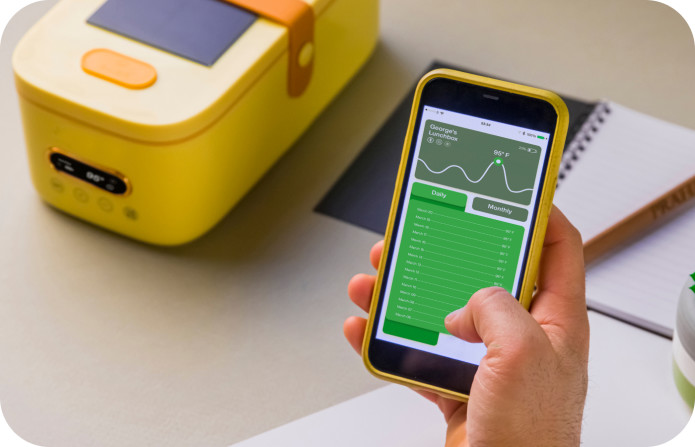 We developed a comprehensive and dynamic app that allows you to conveniently set and control the temperature you want to store your meal. When ready to heat it, use the app to increase the temperature and get hot food in minutes.
The app even allows you to track your nutrition level, check calories and choose recipes catering to your nutrition plan. You can select from its 1,000+ tailored recipes developed by professional chefs and nutritionists that fit your lunchbox perfectly.

With SunnySide lunchbox, you can ditch microwaves forever. Microwaves heat food by causing water molecules to resonate at high frequencies, which changes the chemical structure of the food causing the food to dry out. You deserve better than the dreaded taste of that "warmed-over-flavor".
SunnySide heats food in minutes using induction coils as a healthier alternative.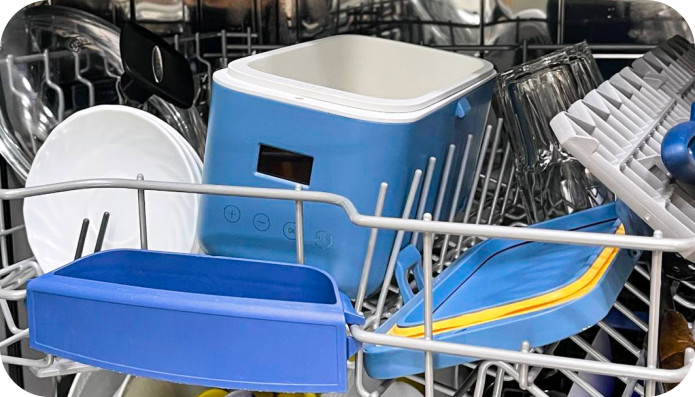 Clean-up is as easy as a breeze! Once you had the perfect and tasty meal, just toss your SunnySide into your dishwasher, and voila!
Scared that all the internal tech and parts will get wet and damaged?
Don't worry, this lunch box comes with a two-sided decompression valve, so water will never come in contact with any of the electronics! The valve fixes the issue of internal and external pressure, making your lunchbox completely waterproof and dishwasher safe.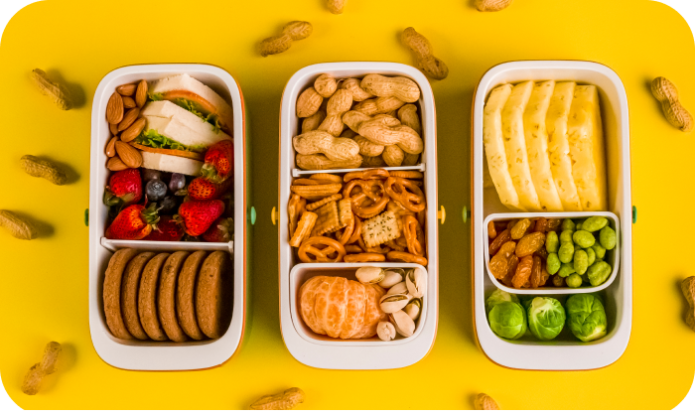 SunnySide's uncompromisingly modern design consists of removable dividers/separators so you can easily portion your meals, making it easier to follow a healthy diet.
Your salad, soup, and rice dish can be stored side by side and eaten how they were meant to be. The dividers can be configured in multiple ways allowing you to carry multiple food items as per your everyday requirement.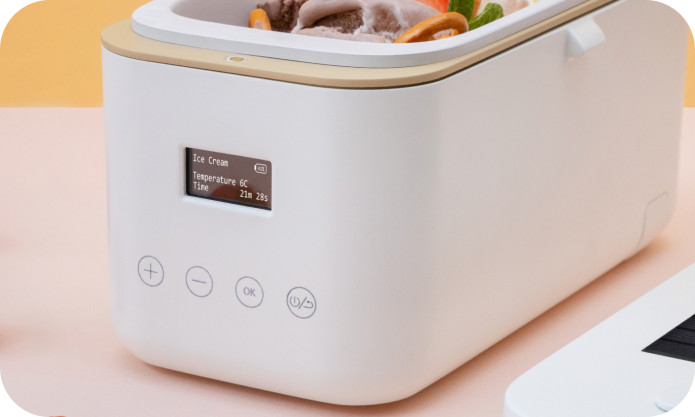 Forget about overheating that slice of pizza or overchilling that chocolate cake. The SunnySide lunch box has a built-in thermometer and timer that lets you control the temperature of your food to perfection.
The thermometer keeps a tab on the temperature and shuts it down automatically if it goes beyond a point. It can heat food in 7 minutes and has an auto cut off mode trigger so it doesn't overheat your food.
You can also set up a custom schedule for everyday use, so it's never too hot or cold!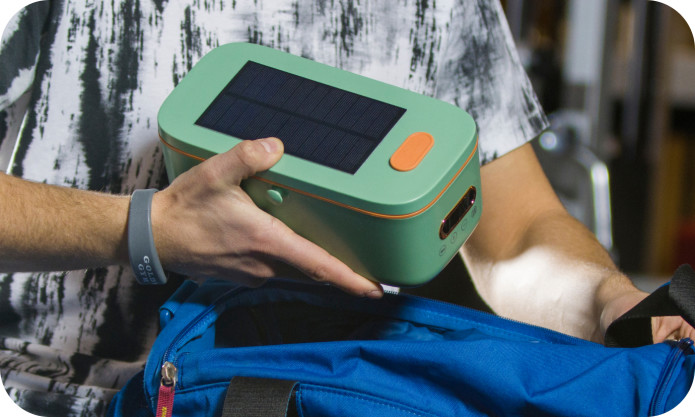 Unlike most self-heating lunchboxes on the market, SunnySide does not require to be plugged in to heat your food or keep it at the perfect temperature. It's a cordless lunchbox with a built-in power bank that can self-charge using the solar panels on the lid.
And though it comes with solar panels, it's compact and is perfect for carrying to work, a picnic, or while traveling on a flight.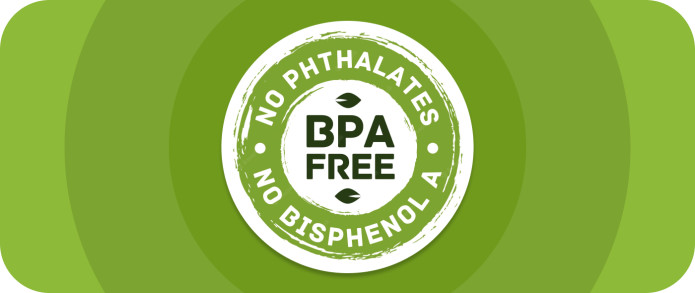 SunnySide Lunchbox uses BPA-free plastic. It does not contain any of this harmful synthetic compound associated with a litany of health problems.
Say goodbye to unnecessary exposure to harsh chemicals and eat your food without fear!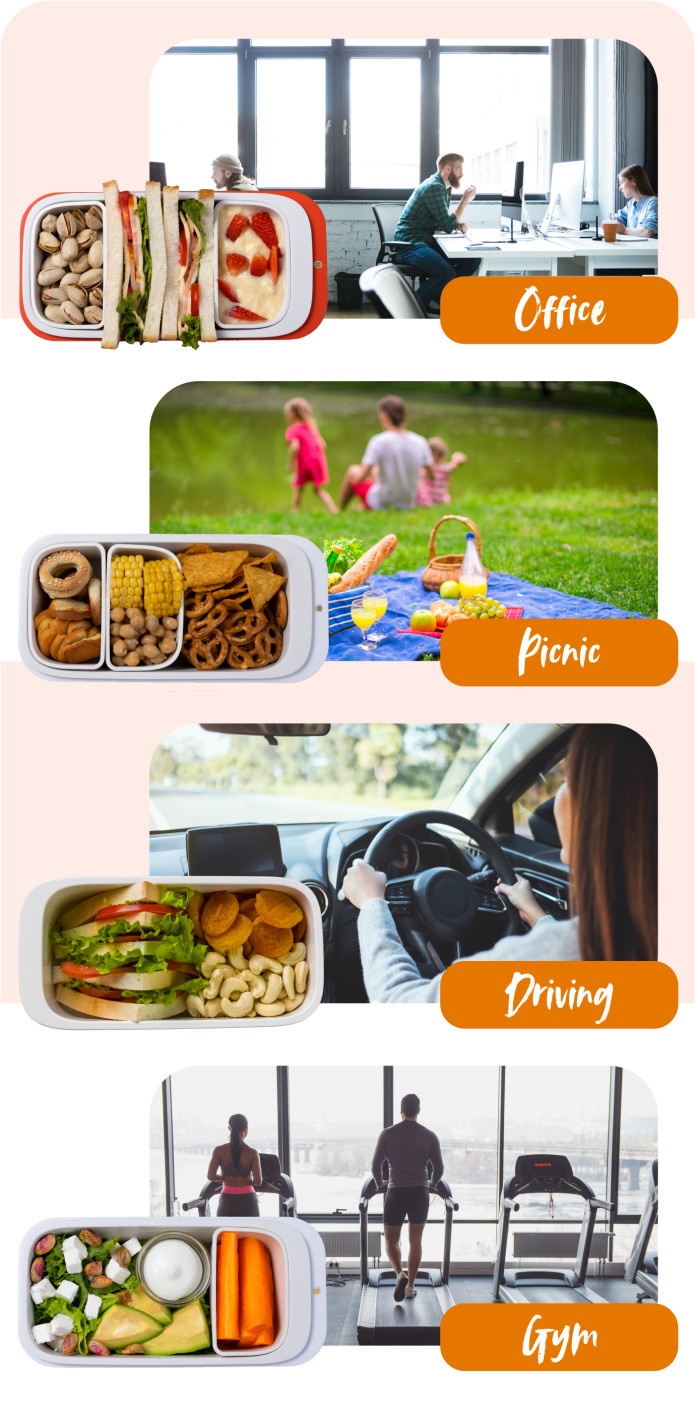 Eat healthier by bringing your own food and save a ton of money at the same time by not buying on concession food stand or a restaurant meal. Simply pack your favorite food whether it is a cold salad or a hot meal and enjoy with sunny side lunchbox. The compact and portable designs lets you carry it to work, or a picnic, while travelling in the car, while flying in a plane, during school and even when you are out on a hike.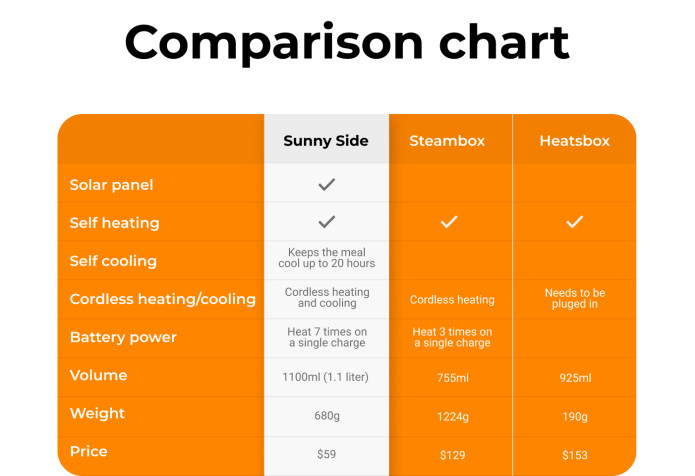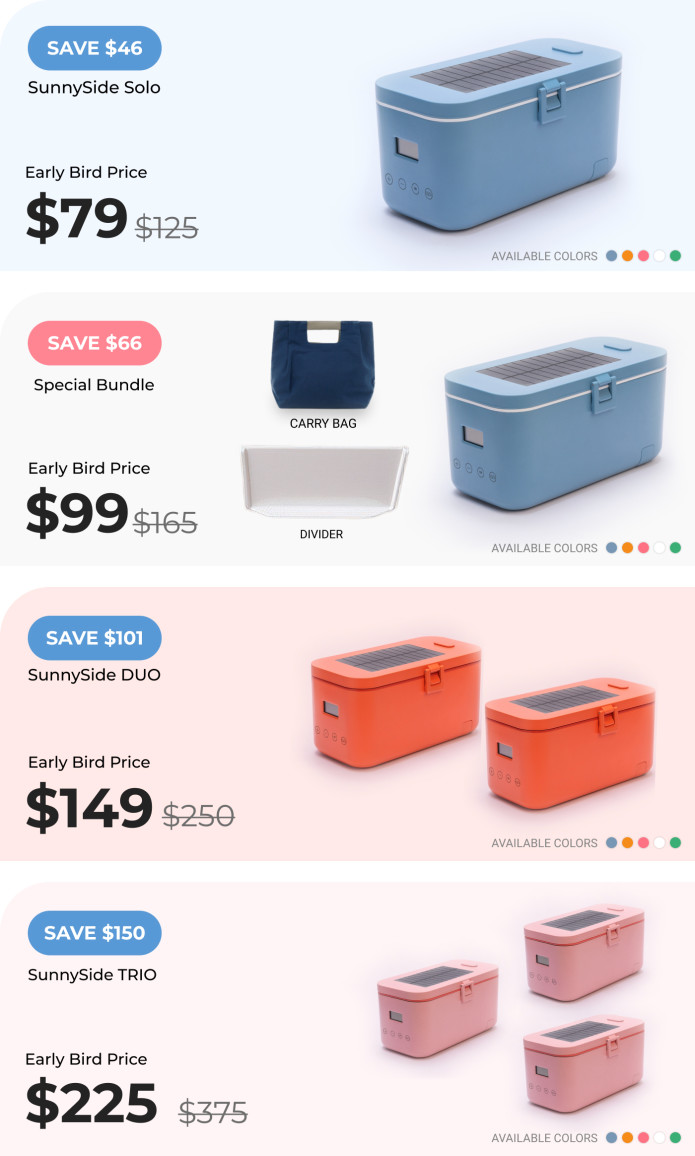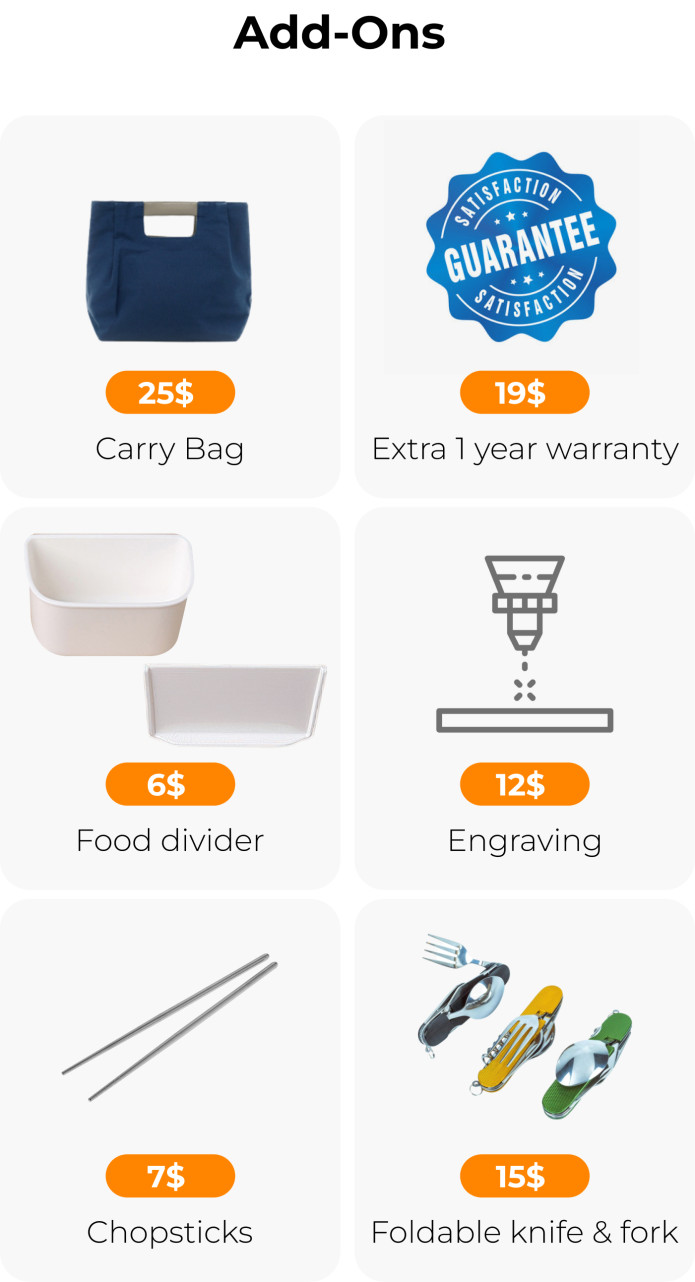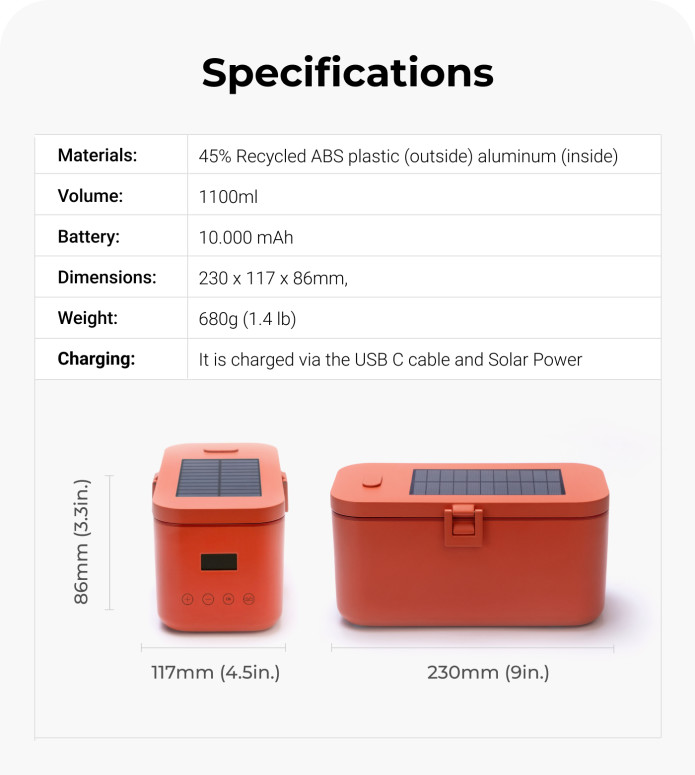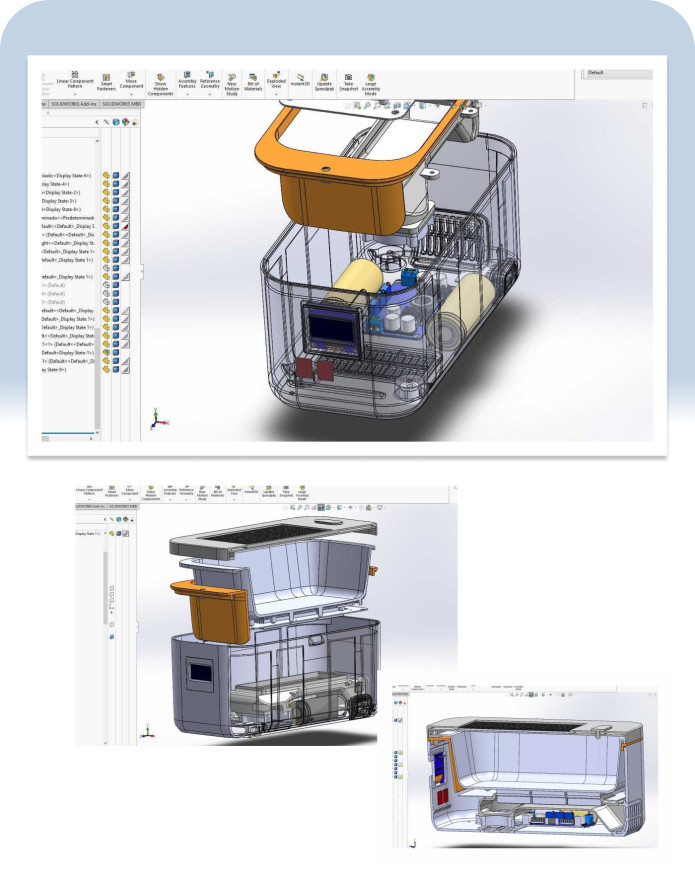 In our pursuit of continuous design and use improvement, we've made several changes since the first prototype came out (with the oval screen).
SunnySide continues to improve based on customer needs, so we made modifications to make this lunch box the best. Primary considerations were on:
Exterior Design & Aesthetics
Electronic Technology (cooling system)
Portability
PCB Material
Solar Panels
You may notice two different prototype design photos on this Kickstarter page. 
Solar panels were a significant consideration for creating a stand-out product and reducing our carbon footprint.
SunnySide invites you to join us as we explore innovation and inspiration as we consider the future generation.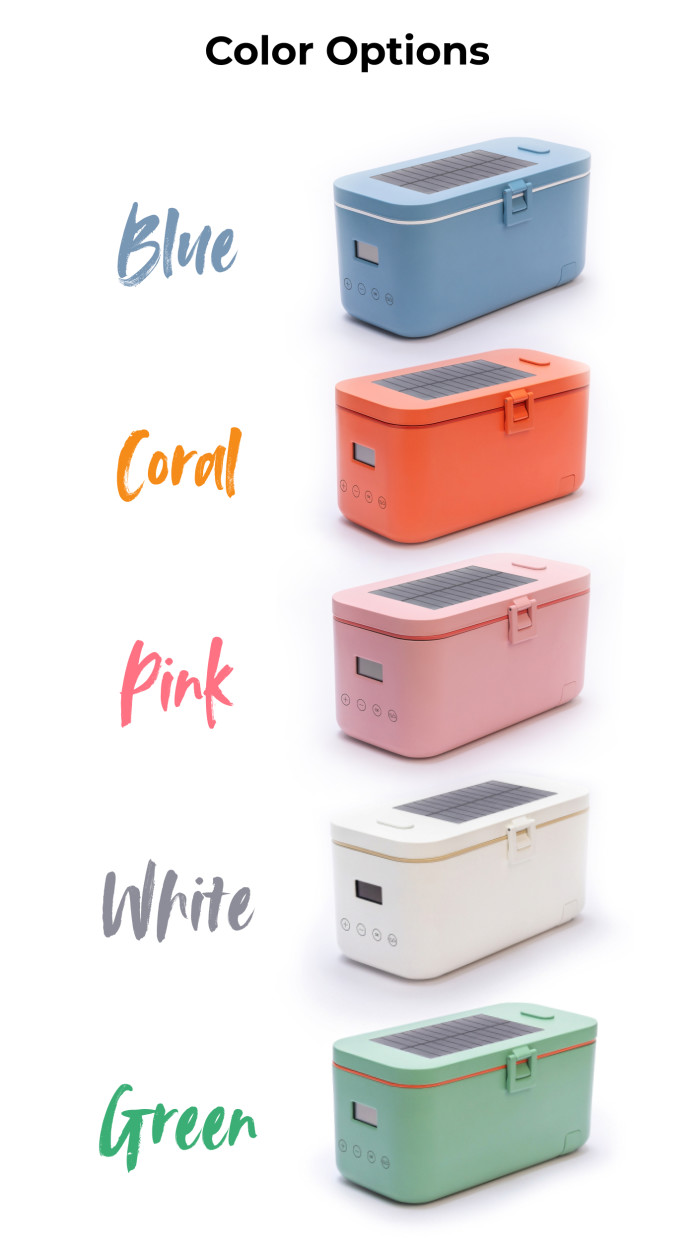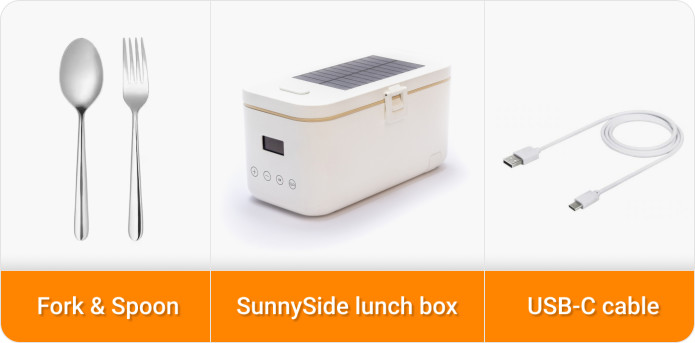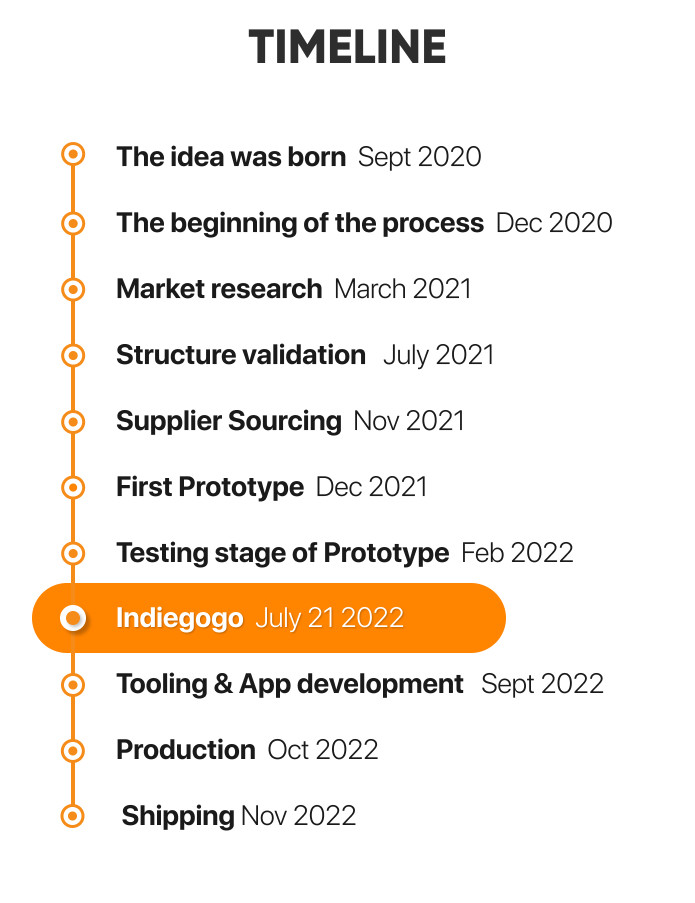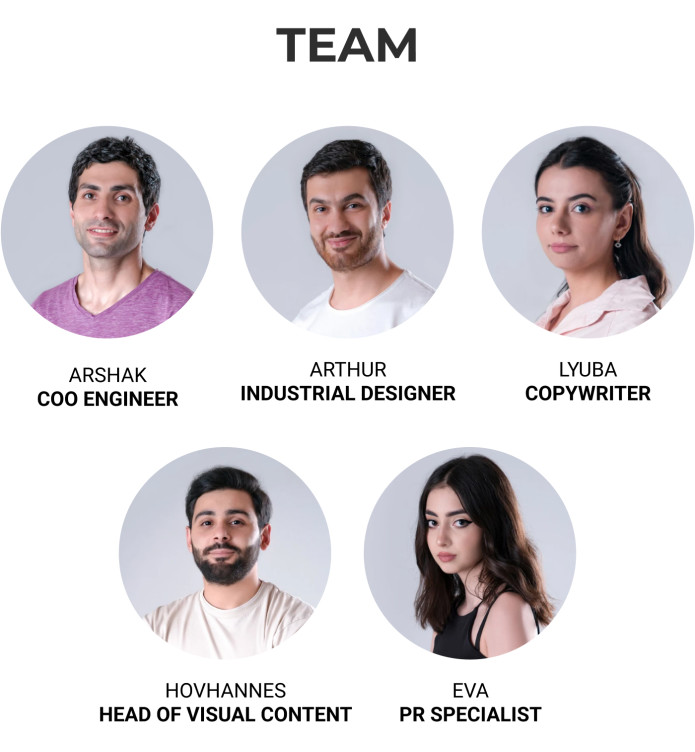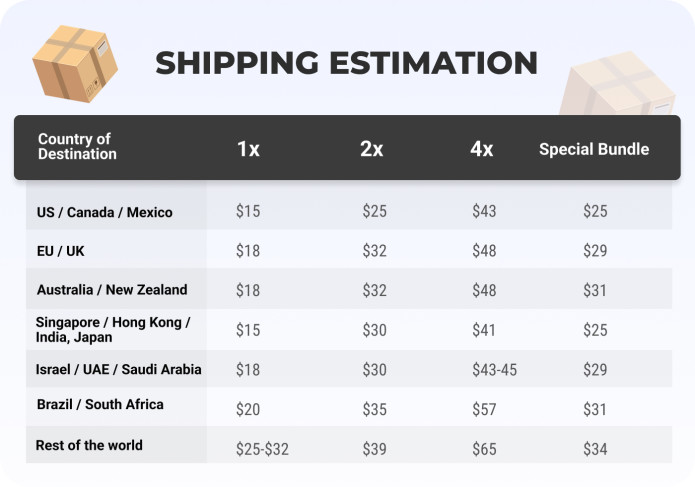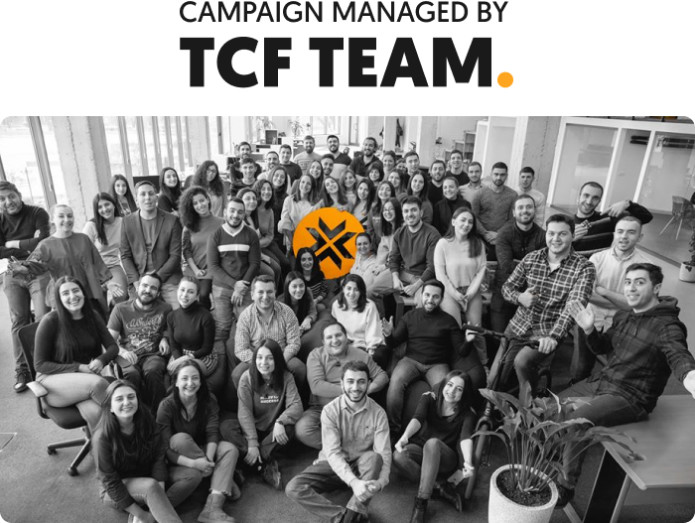 SunnySide is designed and fully managed by TCF (The Crowdfunding Formula), a leading, award-winning crowdfunding marketing agency. We team up and help companies to build global brands.
With the largest team and the largest crowdfunding ecosystem on the market, TCF offers a wide range of crowdfunding services.
We manage campaigns all the way from product concept to market validation, lead generation to email marketing, SMM and influencer marketing, PR and direct sales, video, design, and advertising – leading to the ultimate success of campaigns.