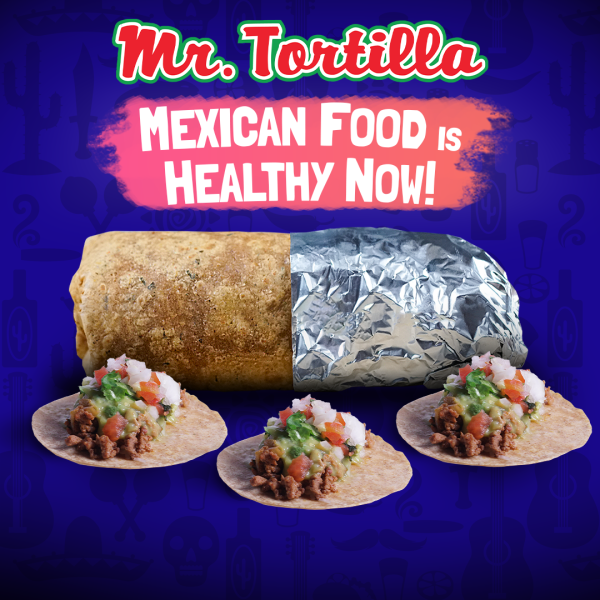 The World's Only 1 Net Carb Tortilla
$25,620
raised out of
$50,000
Concept
Mr. Tortilla presents the only 1 Net Carb taco tortilla in the WORLD! Mexican food is healthy now.
Story
We've been mentioned in…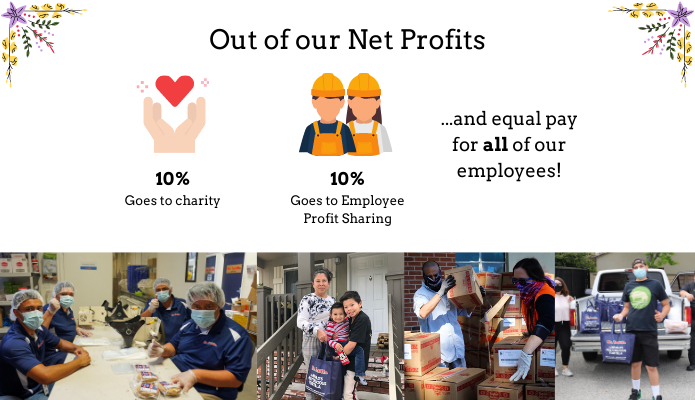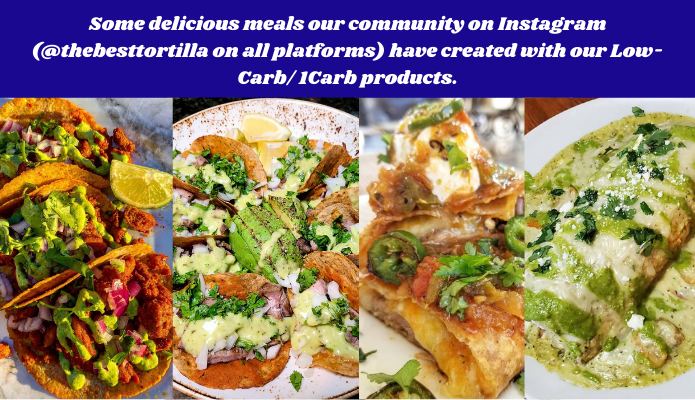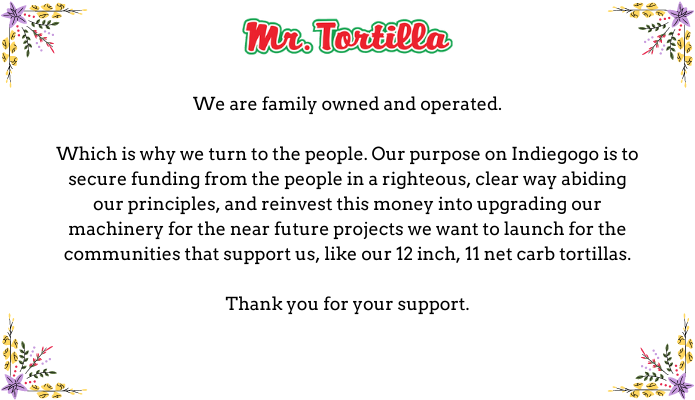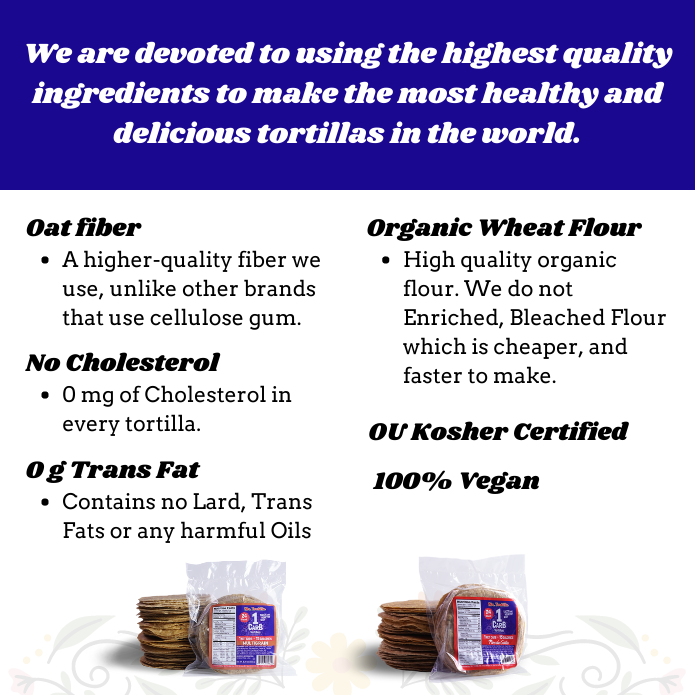 Why We Need Your Help 

We are asking for your contribution in order for us to produce the 1Carb, 15 Calorie tortilla. We will use the contributions to upgrade our machinery and expand our production. Our goal is to raise $50,000 as we are very confident that it will help us achieve our production and expansion goals for this tortilla. 
 
Already Shipping

Our Story 
Hi there! We're Anthony and Ronald Alcazar, the founders of Mr. Tortilla.
Our company's story and mission
We founded Mr. Tortilla in San Fernando, California after seeing the need to create a healthy yet affordable tortilla for people, without sacrificing flavor. Growing up in a Hispanic household, we were always used to the delicious taste of homemade tortillas and wanted to replicate that homemade taste in our tortillas. With the goal to create the best tortilla in the world engrained in our mind, we set out to accomplish this as recent UCLA graduates in 2012. Since then, we are proud to say that we have successfully created an amazing product. Along with our traditional flour tortilla's success, our low-carb tortillas became a hit staple in the low-carb/keto community. It went on to become the #1 best selling tortilla on Amazon and Mr. Tortilla is now one of the fastest-growing companies in Southern California.
Along with our mission of creating the world's most delicious tortilla, we also made it a commitment to donate 10% of our net profits to charities and 10% to employee profit-sharing.
We are now also on a mission to revolutionize tacos. A couple of years ago, after devouring 8 double-tortilla tacos, we experienced post-taco-guilt. As a result, we had the idea of creating a guilt-free tortilla for all taco lovers like us, so we set out to create the world's best low-carb taco tortilla. After many years of development, we have now created the world's first 1 carb, 15 calorie taco tortilla. We took everything into consideration when making this tortilla such as size, creating the perfect crunch, including the perfect amount of ingredients to create both a filling and delicious tortilla. It is the perfect taco tortilla, allowing all of us to enjoy tacos without guilt! 
​Now we have developed the world's only 12inch low-carb tortillas. So that people on a low-carb diet can now enjoy monster burritos!